---
October 24, 2012 2:16 PM
Apple just announced the new 4th Generation iPad.
Features
A6 Processor – 2x faster than the A5x processor
10+ hour battery life (depending on use)
Better Camera
Faster WiFi
Lightning port (go buy an adapter, cheaper for you)
Upgraded LTE
16GB of Memory (499$; more memory = more money)
629$ for the WiFi +LTE (most likely 32GB)
So what do you do? Sell your "New iPad" that you just purchased? Maybe, isn't that what all Apple people do? All joking aside, I really doubt that you will need to purchase this if you have an iPad 3 already… maybe wait for the iPad 5, let's hope they keep the lightning adapter for a while!
October 23, 2012 1:01 PM
So you are using the new Office 2013 Preview and when you reply the window doesn't pop-up, instead you get inline email editing, now this can be handy and sometimes for some who are used to the old way of doing things, annoying.
If you want to disable Inline Replies, follow the steps below.
Click on File > Options > Mail > Uncheck "use inline replies when replying or forwarding"
That's it, click OK. The next time you reply or forward the window will pop-out.
---
October 22, 2012 3:32 PM

HP & Windows 8
So you bought a new HP Laptop or system, and if you are like me, already have installed Windows 8 onto that laptop/pc, for me it was an HP EliteBook 8470p, and I am currently running native Windows 8 Drivers or Windows 7 drivers from HP's driver page. So far its working OK, but I am sure it would be optimized and working better if I had true Windows 8 Drivers. The below information is something I have been looking for frequently, finally HP is confirming that if you purchased a PC after October 1st, you will get full support under Windows 8, be it drivers or applications.
Everybody is buzzing about Windows 8, the next generation operating system from Microsoft with a bold new style that can be controlled via touch and keyboard & mouse.

HP is currently testing Windows 8 on HP PCs with Windows 7 sold after 1st October 2011 and on this site you will find PC upgrade instructions. HP will provide all essential drivers when Windows 8 becomes available.

Note that if you purchased your system prior to 1st October 2011, HP has not tested these systems or developed Windows 8 upgrade instructions or drivers for them. Therefore an upgrade of such systems may be difficult or impossible. source:hp.com
This is great news, and I am looking forward to replacing all the Windows 7 drivers with fully supported Windows 8 drivers for my 8470p Laptop. Currently my driver page hasn't been updated, so I guess I will have to keep checking back.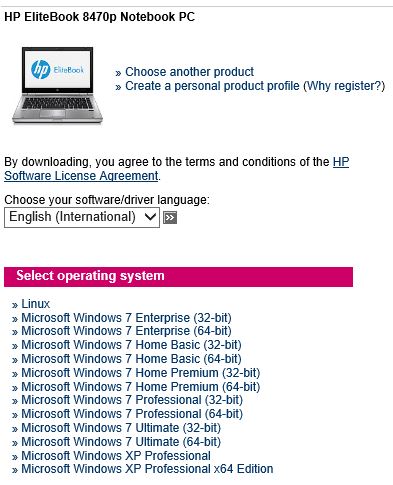 If you create a personal product profile, you can be alerted as to when drivers are updated, have quick and easy access to warranty and support cases etc. Good Luck to you on your Windows 8 installs!
---
October 22, 2012 11:44 AM

There are only 5 days left until the official launch for Windows 8, not only that, but Microsoft is also releasing its Windows 8 Tablets and Surface RT Tablets.
Personally I would stay away from the RT tablets as they will be using the ARM processor, apps purchased here will not be compatible with Windows 8.
Can you have too much choice? It's an old adage, and I'm beginning to feel it again as I ponder what to do about getting started with Windows 8, which launches October 26. Do I want a tablet, slate, convertible, laptop, or laptop with touch screen? Where does Windows RT fit in? There are so many choices that I feel almost paralyzed in deciding. As a first step, which I hope will be useful to others, I've tried to organize the options. source news.cnet.com
The above source link will help you decide which type of hardware to buy, be it the Surface, laptop, slate, or convertible laptop, along with more resources at the end of the article, it's a good read and it might take some of the confusion out of the Windows 8 launch.
---
October 19, 2012 12:46 PM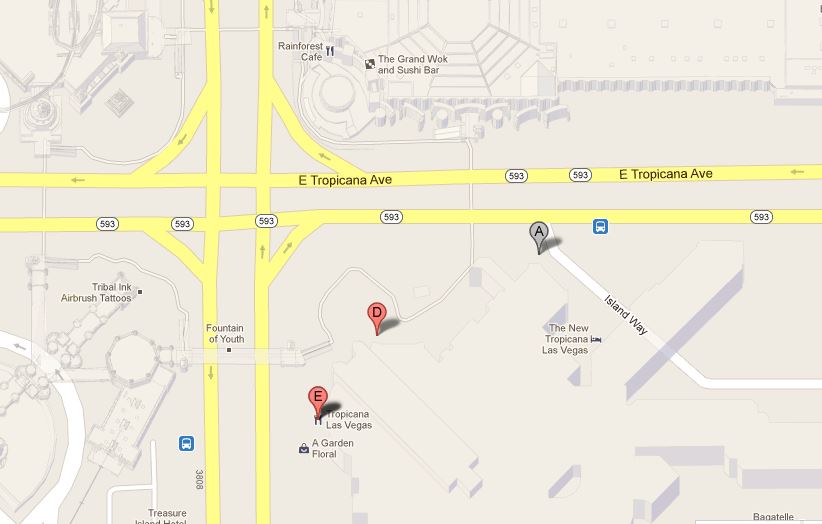 Google has added 25 million footprints to their maps as of yesterday, I haven't noticed anything for Winnipeg, but when I was in Vancouver they had already added building maps, I also noticed but may not be directly related was maps for individual buildings! I believe it was Las Vegas where I noticed this, it's a very big place, and knowing where every shop was based off of Google Maps was pretty cool.
According to the announcement, the company is using aerial imagery and computer vision techniques to determine the shapes and heights of these buildings. "This process," says Google, "enables us to provide more building footprints and a more comprehensive and detailed map than ever before." The same aerial photography Google uses to render these footprints is, of course, also the basis of Google's 3D maps and it's probably no surprise that all of the cities Google is highlighting in this release are also included in its 3D maps.
If you want to add your own footprints to Google Maps, you can use the Google Map Maker!
Enjoy!
---
October 18, 2012 2:40 PM
As the inert below, Microsoft is pretty hard up for cash these days (sarcasm), so they are looking to increase the price of licensing by 15%. This is only affecting UK and mainly Open Licensing. This is supposed to adjust European prices to bring them in line with the Euro.
"Microsoft is making this change in response to the increasing value of user based licensing over the single device licensing model," said Softcat.

Some hard-bitten Microsoft channel partners pointed out that with more people using multiple devices, the vendor has simply identified a way to "make more money".

Fourteen products will be impacted by this rise including Core and Enterprise CAL Suite, Project Server CAL, and Windows Multipoint Server CAL.

In a statement, Microsoft said it notified partners of the changes to allow them to give customers prior warning of their "options" before the 1 December D-day.

"These CAL changes include a user-based option that offers more value in support across unlimited devices and simplifies licensing management and compliance as devices in the workplace proliferate," stated Microsoft. ®

"Pricing for user CALs will change to reflect the increased value. Customers should work with their Microsoft partner or account team to assess their options," the vendor added. source channelregister.co.uk
So should you renew early, or will you try to apply different licensing to get the best value? Best speak with your IT Company as soon as possible to go over your options and how this new licensing will impact you. Eventhough this is only to affect the UK, it may very well find its way to the US and Canada, so keep an ear to the ground.
---
October 15, 2012 2:45 PM
Windows XP Mode has been replaced with a more powerful and scalable virtualization option, called you guessed it, Hyper-V!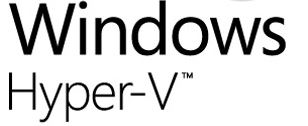 So how do you enable Hyper-V so you can start virtualizing your applications that aren't compatible with Windows 8?
I am going to tell you. Let's get started.
Open Control Panel
Programs and Features
Turn Windows Features on or off
Select Hyper-V and click OK (since your a techie like me, may as well check off Telnet Client as well!)
Restart your PC and you will be ready to dive into Hyper-V Goodness!
Good Luck!
Any questions you know where to find me!
Twitter @n8dog89
---
October 15, 2012 12:44 PM
Update : More not so blurry pics have been posted in the crackberry forum! Go here.

Over at CrackBerry.com they have a couple nice blurry shot of the BB10 phone! I included a little morsel up-top for you to see, are you interested in the next BlackBerry smartphone? I think it will be a game changer!
It's hard to tell given the fact the latest set posted up over at BerryReview has a gel-skin case on it but if nothing else, the device in the images is running a full-fledged version of BlackBerry 10 on it not unlike the ones we saw RIM employees using at BlackBerry Jam Americas on the Dev Alpha B.
Go here to read the rest of the story.
---
October 15, 2012 2:54 AM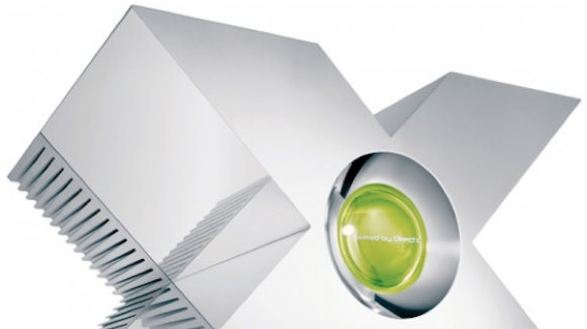 Xbox Infinity may be the new name for the Xbox 360 sucessor, Microsoft recently procured Xbox8.com, which could mean the infinity symbol, why no word on xboxinfinity.com? Well its probably been up by someone else(a really slow and cheesy fan site)! The new Xbox is also rumored to have a 16-core CPU, built-in Kinect support, true 1080p (they better have 4k resolution on release), and 3D support. When released this will be a true entertainment hub, and should be fully integrated with your Windows 8 PC as well… Microsoft has done well in tying its OS to the Xbox and there soon to be released Windows Phone 8/Surface Tablets.
Microsoft FTW…
---
October 2, 2012 12:53 PM
I just got my hands on the EliteBook 8470p and I must say I am very happy with the form factor, 14", and design. Everything from the brushed aluminum casing to the bright 1600×900 LED display panel. I am also using an SSD Drive (OCZ Vertex 3 120GB) which makes this laptop absolutely fly. The only thing I haven't gotten used to is the Display Port, I have always liked straight HDMI. If you haven't taken a look at the 84xx series of laptops, I would suggest you do so.
Here are the specifications of my model.
System features

Processor
Intel® Core™ i7-3520M (2.90 GHz, 4 MB L3 cache, 2 cores)
Operating system installed
Windows® 7 Ultimate x64
Processor technology
Intel® Core™ i7 with vPro technology
Chipset
Mobile Intel® QM77 Express
Dimensions and Weight

Product weight
Starting at 2.07 kg
Dimensions (W x D x H)
33.8 x 23.1 x 3.4 cm
Memory

Standard memory
8 GB 1600 MHz DDR3 SDRAM
Memory slots
1 SODIMM
Storage

Internal drives
120 GB OCV Vertex 3 SSD Max iOPS
Optical drive
DVD+/-RW SuperMulti DL
Graphics

Display
14″ diagonal LED-backlit HD+ anti-glare (1600 x 900)
Graphic card
AMD Radeon HD 7570M (1 GB GDDR5 dedicated)
Expansion features

I/O ports
2 USB 3.0
1 eSATA/USB 2.0 Combo
1 USB 2.0 charging
1 external VGA monitor
1 DisplayPort
1 1394a
1 stereo microphone in
1 stereo headphone/line-out
1 AC power
1 RJ-11
1 RJ-45
1 docking connector
1 secondary battery connector
Slots
1 Express Card/54
1 SD/MMC
Audio
SRS Premium Sound PRO; Integrated stereo speakers; Stereo headphone/line out; Stereo microphone in; Integrated dual-microphone array
Integrated camera
720p HD webcam
Keyboard
Spill-resistant keyboard and drain
Input devices
Touchpad with on/off button, two-way scroll, gestures, two pick buttons
Pointstick with two additional pointstick buttons
Not too bad, eh?
---