---
November 15, 2012 1:56 PM
That's right Samsung has done it, they have shrunken their memory chips by 20 percent. Samsung has shifted from a 20 nanometer process to 10 nanometer process., you read that right TEN. Since the chips are smaller all their features are more closely smashed together increasing their speed and efficiency by up to 30 percent. Not only is that great news because of the fact that our phones, tablets, and phablets will be faster, but it will allow for more space in the phone itself, think of more battery!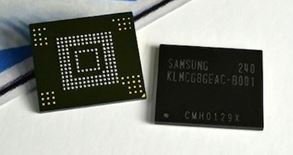 SEOUL, Korea, November 15, 2012 – Samsung Electronics Co., Ltd., the world leader in advanced memory technology, today announced a next-generation 64GB embedded multimedia card (eMMC) using 10 nanometer (nm)-class* process technology. The new 64Gb NAND memory went into production late last month.

The 64GB eMMC Pro Class 2000 measures 11.5mm by 13mm, which represents a 20 percent reduction in size over the conventional embedded memory form factor (12mm by 16mm).  source Samsung Press Release
What does this mean to me personally? I currently am using an HTC One XL (the L denotes LTE) and its quite fast as it is. Can I hold out till the new year when phone with the new chips start shipping? I am not too sure about that. I have been pretty excited to get my hand on the new BlackBerry 10 phone, but if I do get a BB10 phone, that will be the last for a while. I will keep my ears to the ground and wait for the next big thing!
November 14, 2012 1:46 PM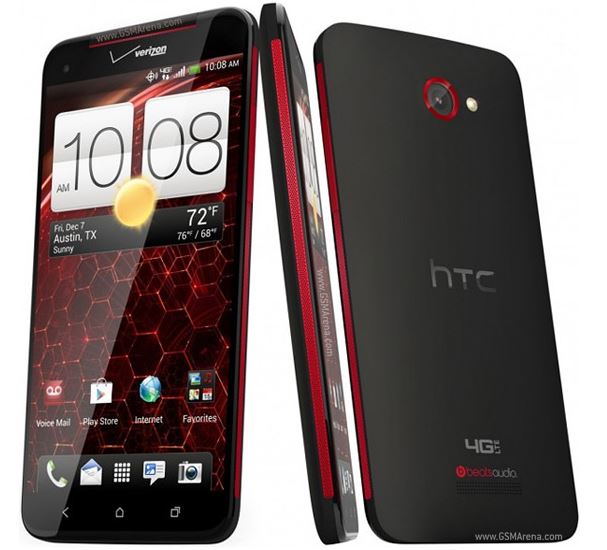 picture source GSM Arena
At 441ppi this phone has the most dense screen to date, destroying the iPhone 5's 326 ppi screen. The actual screen is a Super LCD3 which is said to produce amazing picture quality, but at 1080p resolution, how will the screen affect the battery(2020 mAh). Currently you can pre-order from Verizon, and it will be 4G/LTE, so if you want one and are from Canada, you will have to ask nicely(chances are you cannot get it yet, expect Rogers to be one of the first to release the HTC Droid DNA in Canada.
What other features does this phone have? Here is a quick breakdown.
Body
Dimensions
141 x 70.5 x 9.7 mm (5.55 x 2.78 x 0.38 in)
Weight
138 g (4.87 oz)
 
– Touch-sensitive controls
Display
Type
Super LCD3 capacitive touchscreen, 16M colors
Size
1080 x 1920 pixels, 5.0 inches (~441 ppi pixel density)
Multitouch
Yes
Protection
Gorilla Glass 2
 
– HTC Sense UI 4+
Read the rest of the specs here, and the review that won me over here.
---
November 9, 2012 2:29 PM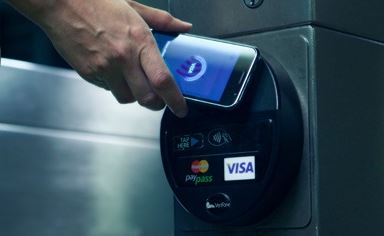 I read an interesting article about "The Mobile Wallet". We have heard about it before, we all knew it was coming, and since we are closing in on 2013 it going to be here sooner than we think. I for one am very interested in the technology, I mean just recently I misplaced my wallet, along with it went all my loyalty cards, the one I noticed the most is my Airmiles card, I have been missing out on points for a while now, and every time someone asks me for it, I don't have it. Now wouldn't it be nice to have all your cards with you on your phone? I think so! Here is an insert from the site.
Your smartphone is an extension of you: it can represent who you are, can know where you are, and what you like to do. Result? When your smartphone intelligently marries the contents of your mobile wallet with your location and your preferences, everyday transactions become a lot easier and more personalized. source Rogers Redboard (CDN)
I usually don't have NFC enabled on my phone, but I am going to look closer at my options, as I am normally all over new technology. Have a great weekend, I am going to call Airmiles and get a replacement card already! 😉
---
November 8, 2012 2:30 PM
Sorry for the title, but I couldn't think of anything wittier, anyways onto the news…
The Hurricane as its called will replace canned air… finally, no more cold hands, and no more buying 7-12$ cans of air… mind you at the price tag mentioned below you are sure to use it on other things, I mean it is basically a compressor with an air hose in your hand, great for those smaller jobs, like cleaning your car, or blowing dust balls around your house, fun stuff like that! 🙂
Aaaanyways, here is an insert from Gizmodo, with a couple links to go buy the canless air blower… I think I might be ordering one soon, my computer is due for a cleaning…
On a fresh charge the pump can run at full bore for about twelve minutes, and will blow the equivalent of 20 cans of compressed air. If anything is left in its wake, it probably deserves to call your keyboard home. And while its $80-$100 price tag is a little steep, if you're a heavy user of compressed air cans the Hurricane should pay for itself in the long run. [Amazon via ThinkGeek] original article
Please feel free to let us know how well it worked for you…
---
November 7, 2012 4:49 PM
I have been using Veeam for quite some time, and it still is a very solid product, it will have some competition with VMware Backup, but I am sure VMware can't do all that Veeam is able to do. I like the fact that you can restore single mailbox items from an Exchange Backup with no sandbox, also Veeam now supports direct access to SAN (I think only for HP Lefthand SAN right now, but I could be wrong. Here are some of the details!
Veeam® Backup & Replication™ 6.5 represents the next wave of Veeam innovation, and delivers even more groundbreaking capabilities, including:
What are you waiting for? Go and check it out!
---
November 7, 2012 1:37 PM
Are you ready to virtualize into Server 2012, do you know how your current physical servers are running? With MAP 8.0 Beta you can run an inventory of your physical and virtual servers, get stats like IOPS, CPU Usage and Memory Usage over a period of time set by you.
Trust me when I say, most environments are WASTING hardware, the average usage of servers can be as low as 1% CPU and 5% memory, maybe lower, why not consolidate into a Server 2012 cluster?
Accelerate your Windows Server 2012 migration with MAP 8.0 Beta!

The Microsoft Assessment and Planning (MAP) Toolkit's new capabilities help you assess the readiness of your environment for deploying Windows 8 and Windows Server 2012. Included in the latest version of the toolkit are hardware and infrastructure readiness assessments to plan your deployment of Windows 8 and Windows Server 2012, prepare your migration to Windows Azure Virtual Machines, ready your environment for Office 2013, and track your Lync users.

Key features and benefits of MAP 8.0 Beta help you:

Determine readiness for Windows Server 2012 and Windows 8.
Assess environment for Office 2013.
Plan migration to Windows Azure Virtual Machines.
Track Lync Enterprise/Plus users.

Key features and benefits in more detail:

Determine your Windows Server 2012 readiness

MAP 8.0 Beta assesses the readiness of your IT infrastructure for a Windows Server 2012 deployment. This feature includes detailed and actionable recommendations indicating which machines meet Windows Server 2012 system requirements and which may need hardware updates. A comprehensive inventory of servers, operating systems, workloads, devices, and server roles is included to help in your planning efforts.

Determine your Windows 8 readiness

MAP 8.0 Beta assesses the readiness of your IT environment for a Windows 8 deployment. This feature evaluates your existing hardware against the recommended system requirements for Windows 8. It provides recommendations detailing which machines meet the requirements and which may need hardware upgrades.

Key benefits include:

Assessment report and summary proposal to help you understand the scope and benefits of a Windows 8 deployment.
Inventory of desktop computers, deployed operating systems, and applications.

Assess your environment for Office 2013

MAP 8.0 Beta assesses readiness for Office 2013 and provides an in-depth assessment of client desktops for upgrading or migration. This feature also offers support for Office 365 features such as web apps, Exchange Online, SharePoint Online, or full Office 365 client support.

Migrate to Windows Azure Virtual Machines

MAP 8.0 Beta performs a comprehensive assessment of Windows Server and Linux machines to determine if a migration to Windows Azure Virtual Machines is possible. The toolkit then offers suggested changes to prepare the machines for migration. Key features help you reduce the operating costs of hosting on-premise servers as well as estimating the required size and monthly network and storage usage required to migrate on-premise Windows and Linux servers to Windows Azure Virtual Machines using the data from the environment.

Assess your software usage and evaluate your licensing needs for Lync

MAP 8.0 Beta's Lync Enterprise and Usage Tracking feature counts the number of Lync Enterprise/Plus users as well as device activities for determining the number of required client access licenses (CAL). For Lync 2010, MAP provides a server inventory and software usage by device and user for Lync Standard features. MAP's updated Software Usage Tracking feature provides consistent software usage reports for key Microsoft products including Windows Server, SQL Server, System Center, Forefront Endpoint Protection (FEP), and Lync.

Tell us what you think! Download MAP 8.0 Beta and send us your feedback through the Connect site by December 14, 2012.

MAP works with the Microsoft Deployment Toolkit and Security Compliance Manager to help you plan, securely deploy, and manage new Microsoft technologies—easier, faster, and at less cost. Learn more.
MAP is very straight forward to setup, configure and run, after its been in your environment and running for around a month I would say that you are ready to print the report and start consolidating hardware. Good Luck!
---
November 6, 2012 5:35 PM
Here is a list of free apps compliments of RIM!
Get em while they are hot! The requirement for the above list is that you are Canadian and own a BlackBerry smartphone running OS 7.1+
For people in the US, here is your list of goodies.
---
November 6, 2012 5:29 PM
If you are all over the Android phone these days, and you know it will support Jelly Bean OS and beyond, you might be interested in this article.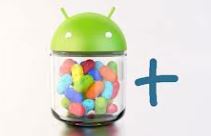 I for one am running a rooted and unlocked bootloader HTC One XL, and I love it. Although I haven't quite jumped on the Jelly Bean bandwagon, no one in XDA Dev has managed to port Sense 4+ to Jelly Bean yet… hurry up guys! Sense is one of the main reasons I have an HTC One X and not Samsung Galaxy S3… either way, onto what the article is about, Android 4.2(still named Jelly Bean) though it has many new features…
Gesture Typing

The new version of Android will include a new keyboard feature that allows for swipey-style typing, much like Swype, and the upcoming Flow for SwiftKey.

Miracast Wireless Display Support

4.2 will support Miracast, an AirPlay-like service. This means you'll be able to stream YouTube videos, movies, TV, and anything that's on your tablet screen to an HDTV if you have a wireless display adapter. Who needs a Nexus Q, right?

Multi-User Support

Just like your laptop—and Microsoft Surface—Android 4.2 devices will now be able to support multiple user logins. Each user can have their own home screen, background, widgets, apps, and games. It even keeps things like game-save progress and high-scores separate. The update will also use multi-tasking to keep programs running in the background to make swapping users snappy.

Photo Sphere Camera

Like a beefed up panaromic camera, Photo Sphere will let users do exactly what the name implies: take spherical photos. You can even add these spheres to Google Maps, which could make for some pretty cool crowd sourcing.
Interested? Want to know more? Head on over to the source article…
---
November 2, 2012 1:25 PM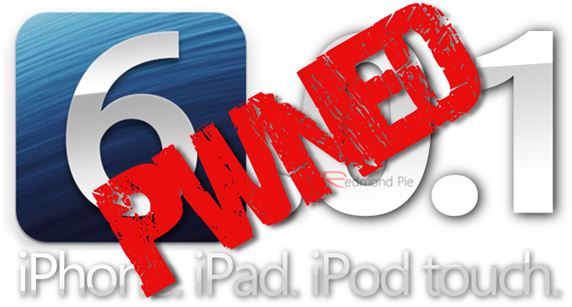 Well that was fast… Redmond pie has confirmed it…
We have tested and can confirm that Redsn0w can be used to jailbreak the just released iOS 6.0.1, and we've got the guide below detailing how to do so. Unfortunately, this jailbreak is limited only to those devices that are susceptible to the Limera1n exploit (A4 or lower), and so those rocking a new iPad or iPod touch, and iPhone 5 will have to sit tight for a while yet.
So if you have an iPhone 4/4s go ahead and update to v6.0.1 and follow the instructions on this link.
Have fun.
And no don't come to me if you brick your iPhone, its probably better that way! 😉 I kid, I kid!
---
November 2, 2012 1:10 PM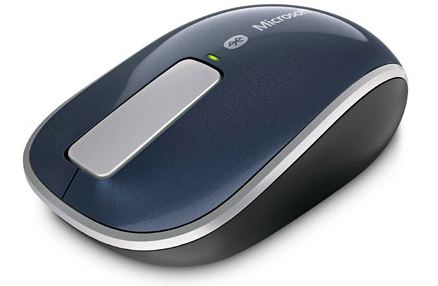 I just ordered one of these bad boys to use with my EliteBook 8470p. Since I do not have it in my possession yet I have to live vicariously through others, so I have included an insert from a PC Mag review… the Microsoft Sculpt Touch Mouse got 4 out of 5 stars, not too bad. Nothing is perfect…
"Performance

Despite its small size, the Sculpt Mobile fits comfortably in the palm. Moreover, its combination of BlueTrack technology and glide pads made for an exceptionally smooth experience. As is the case with the Wedge Touch Mouse, sliding a finger vertically or horizontally across the touch-sensitive strip, lets one cycle though the tiles on Windows 8 desktop.  A nice touch (no pun intended) is the matter in which the strip simulates the tactile sensation one gets from a typical scroll wheel, as sliding gestures produce a haptic feedback that feels akin to spinning the famed The Price is Right wheel. Within a program, like Internet Explorer, the touch-sensitive strip allows for horizontal and vertical scrolling, as well as hyper-scrolling, both of which can be stopped simply by a gentle tap on the strip. Additionally, clicking the strip over a link opens it up a new tab." source PCMag.com
Here are the features and specs straight from Microsoft's website…
Four-Way Touch Scrolling
Scroll vertically AND horizontally using the sleek touch strip. Flick up, down, and side to side to navigate spreadsheets, long documents, web pages and the new features of Windows 8. Scroll slowly with a gentle swipe or quickly with a flick of the finger, then tap to stop.
Up to 9-Month Battery Life
Use your mouse for up to nine months without having to change batteries.
BlueTrack Technology®
Works on virtually any surface in your home, office, or anywhere in between.
Comfort and control for either hand
Easy to hold side grips and a contoured shape allows comfortable use in either hand.
Bluetooth Wireless
Wireless Bluetooth connectivity – no transceiver required.
Works Great with Windows 8
Provides smooth and fluid Windows 8 navigation experience.
Three customizable buttons
Three customizable buttons for more control.
Comfort and Portability
Compact design to fit in your hand and go wherever you go.
Works with Many Android tablets
Works with many Android™ tablets.*
Three-Year Limited Warranty
See the limited warranty and license agreement.
As the specs state, since it is blue tooth, it is compatible with even Android!
It seems that it is pretty popular because I tried to order one from Memory Express here in Winnipeg and it's out of stock… boo to that. Well at least its Friday…
---