---
February 28, 2013 12:22 AM
Well today was interesting, a college and I sat down for lunch, and we were talking about VDI earlier, and wouldn't you know it a technical lead for VMware View sat down with us. I can tell you there are big things on the horizon (Horizon Application Manager plug not intended!). That chance meeting was better than any session running today, direct to the source. My college and I asked him a few questions about Lync 2010 and Lync 2013, that question was, "Does VMware View fully support Lync hardware devices?" The quick answer is this, YES, VMware View 5.2 fully supports all Lync hardware via USB passthrough. Obviously make sure the hardware at the client side supports it, but you get the point.
So aside from that major question I had for using Lync and Lync Phones with VDI, I want to point out some new features of View 5.2…
Media Services for rich 3D graphics
Media Services for unified communications
VMware Horizon View Clients
Windows 8 support
Improved large-scale management
VMware vCenter Server virtual appliance support
Thanks to the register for the above block diagram.
If you want more information on each point above, check out the PDF. For all  the information, pricing download links etc. go to the VMware Horizon View homepage.
February 27, 2013 8:44 AM
Well it's 1232am Wednesday the 27th 2013 and I have been up since Tuesday the 26th 645am, roughly 18 hours, I just wanted to thank VMware for another wonderful day at PEX 2013, as well as provide a quick breakdown of tomorrow events and where they are.

So my day will start with breakfast with a co-worker at 8am, and then I will be catching the general session. Details below.
VMware's Priorities Join Pat Gelsinger, VMware Chief Executive Officer to get insight into VMware's top priorities for 2013 and his perspective on the value of partnering. Taking Charge in the New Era As customers embrace the cloud era, including a software-defined datacenter and the mobile workforce, VMware and its partners are increasingly benefiting from the associated revenue opportunities.  VMware COO Carl Eschenbach will share insights relative to the company's go-to-market strategy, optimized partner engagement, and focus areas that will help partners take charge and win big in 2013.  The Happiness Advantage Most people believe that once they are successful, then they'll be happy.  But that formula for happiness is not only wrong, it's backwards.  Join former Harvard Researcher Shawn Achor to learn the science behind happiness and the clear link between being happy and being successful.
After the general session I will most likely sit the labs for most of the afternoon, the labs are a huge plus to PEX 2013 as you get to try out applications and software that you may have otherwise not known about. Once I am done with the labs I will most likely browse the vendor booths and meet up with my co-worker. Then at 7:30pm we have the Partner Appreciation Party which should be a blast… I cannot wait.
I should be twittering tomorrow so if you want to follow me please feel free. Here is my twitter handle natesimon89
---
February 27, 2013 8:25 AM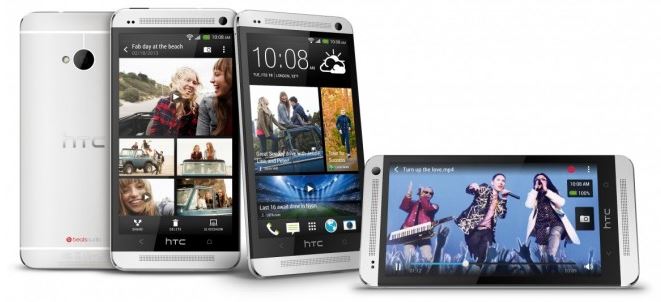 HTC, after releasing many phones in 2012, like the HTC One X, HTC One X+, HTC One S and V, HTC decided to stick to making "one" phone great. The "HTC One"
With its metal chassis, 1080p display, Ultrapixel camera, and a 2300mAh battery, running Android 4.1.2 and HTC Sense 5, this might just be the phone for you! Powered by the Quad Core Snapdragon Krait Processor and 2GB or ram, it should be able to handle anything you can throw at it… but maybe you should wait for the next HTC phone which will most definitely have the Snapdragon 800 processor. Note that the 800 series will charge 30% faster using new charging technology.
The new HTC One will be available globally through more than 185 mobile operators and major retailers in more than 80 regions and countries beginning in March. For more information and to pre-register for the new HTC One, visit www.htc.com.
Want more? Go here.
---
February 26, 2013 9:37 PM
The reason I started with day 2 is because out flight got cancelled out of Winnipeg on Sunday, so we had to fly out yesterday at 730am, we ended up getting into Las Vegas around 330-4pm and headed straight to our hotel, we checked in, and then hit the floor.
A lot of vendors were there, like HP, Dell, EMC, and the list goes on.
Day 2 started at 8am, had a quick breakfast, and checked out the morning key note. This was a general session that was accessible to all people, they spoke of VMware Horizon Suite, vSphere, vCenter Operations, and vCloud Director.
I also attended the labs, where I created a disaster scenario and failed over to a disaster recovery site, I will be going back to the labs to finish my day off there working with the newest software. Once VMware PEX 2013 is over, I will be able to access the labs from home in Winnipeg, that's very cool.
There is a partner appreciation event taking place at the Stratosphere at 6pm, and then after I hear Veeam is having some people over at Toby Keith's. Should be a blast!
Thanks so far VMware!
---
February 21, 2013 11:09 PM

You read that right, I will be headed to Las Vegas this Sunday with a co-worker of mine to VMware Partner Exchange 2013. I have been to VMworld a few years back, which is VMware's conference that is open to all. Partner Exchange is geared towards, well, Partners. It takes place in the Mandalay Bay Resort so it should be a blast.
I will have 4 days to :
Gain insights to identify customer needs effectively and acquire new customers
Find out how to expand business by cross-selling VMware solutions and services
Network with other partners, VMware experts and executives
Walk away with go-to-market selling strategies that enable you to accelerate your business
For 2013 VMware is expanding on the tradition of partner enablement with :
228+ breakout sessions
Pre-conference boot camps
30 hands-on labs
Certification exams
90+ exhibitors
Unlimited networking opportunities
I know it sounds like a lot of work, but don't worry about me, I will also have some time to take in Vegas, including a couple VIP dinner events!
Stay Tuned for more posts about PEX 2013, and maybe see you there!
---
February 21, 2013 2:38 PM
I used to run a fan page called "ASUS Transformer Pad Infinity" it had about 3500 followers, and I specifically stated that it was a fan page and that the views/posts were mine and not the views of ASUS the company…
Just the other day I could not logon to facebook from my phone, said I have to logon from a PC browser. At the time I didn't think anything about it, just went about my day.
This am, I went to check again, and sure enough, still locked out, I was like, what the flop… go down to my PC, log into Facebook, and BOOM, big splash page. Apparently my "Unofficial Asus Transformer Pad Infinity Fan Page" was shut down due to "Copyright Infringement"
Really?
Doing a search on Facebook it looks like they shut all the pages down…. because there was a lot more pages and people likes then that, these must have been re-created since the mass shutdown…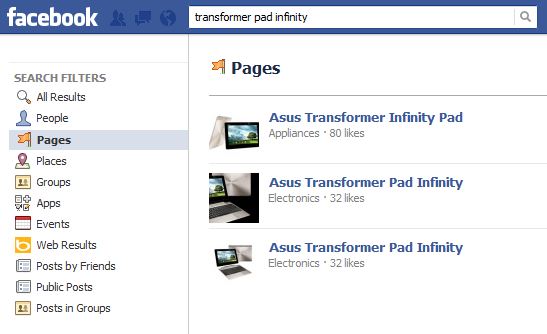 Maybe ASUS Lost to Hasbro finally? Because, you know, everyone mistakes a silver tablet for a giant red and blue transforming robot… come on…
---
February 19, 2013 3:06 PM
Update : I think you can find it on youtube… this link was provided to me, but its not the best quality… I think if you just set your clock back, you should be able to watch it, too bad I am too busy to watch it… will have updates later!
Original Post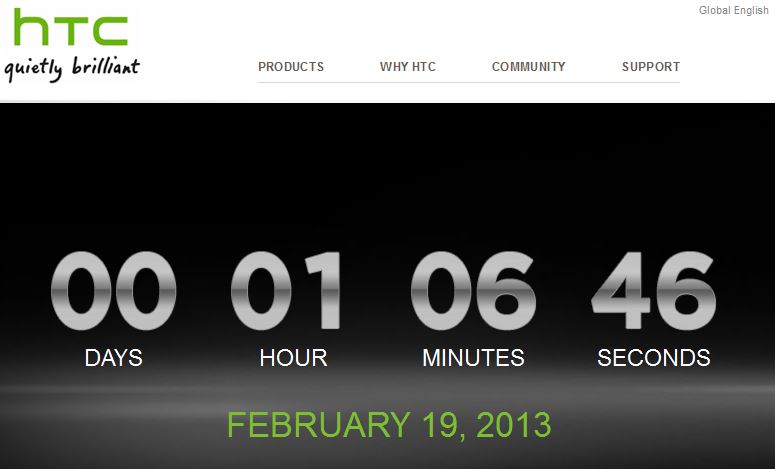 The new HTC One or as its previously known as the M7 is going to be officially revealed to the world in less than an hour, they said 10am EST time which would mean  9am CST, but the countdown on HTC's website says one hour, so I am not sure exactly when! But if you follow the link to the site at the bottom of this post you will see it either way…
The specs are as follows.
4.7in Full HD (1080 x 1920) screen
1.7GHz quad-core processor
2GB RAM
32GB/64GB internal storage
Android 4.2 Jelly Bean with Sense 5.0 UI
The pixel density is 460+ ppi, that's really good. The battery is said to be around 3200 mAh.
So here is the link to the website…
---
February 14, 2013 2:01 PM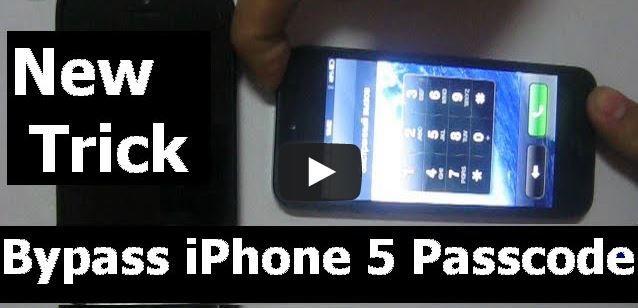 Poor iOS 6.1, with recent connection and battery issues you can now apparently bypass the lock screen and gain access to all contacts, allowing someone to text, call, or edit any contact in  your phone… I won't be telling you how, I am just warning you to be extra careful when you are out and about town. A lot of people lose their phones, and the first thing a dishonest person does when they find a phone, is try to unlock it and take advantage of the situation…
If you really are interested, I am sure you can find the story…
---
February 12, 2013 1:47 PM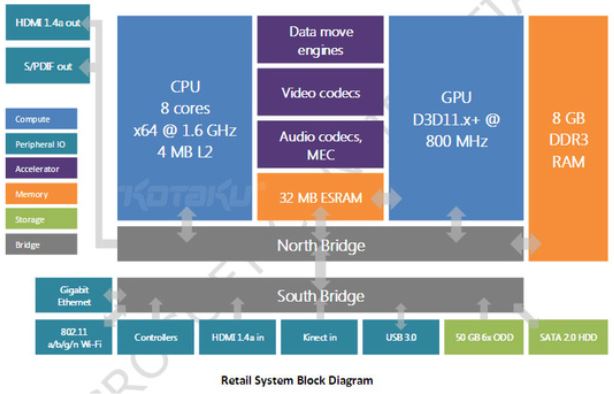 It's been a while since I last posted about the new Xbox, but not new rumors are surfacing, SuperDAE a known good source has released the specifications in the post below.
The next Xbox will run on custom hardware that includes an 8-core, 64-bit CPU running at 1.6ghz, an 800mhz DirectX 11.x graphics processor units and, alongside them, various "custom hardware blocks" that are able to handle certain individual tasks, taking the strain off the main CPU.

According to sketches from information shared by SuperDae, there's 8GB of DDR3 memory, along with a small amount of flash memory for system tasks. The Durango's optical disc drive is 50GB in size, while, as mentioned, there's a 500GB hard drive, with read speeds of up to 50 MB/sec. source kotaku.com
Along with these impressive specifications, you can multitask, pausing your game to check Facebook, Twitter, or some other application, once you are done you can resume your game without loosing a step. Pretty cool if you ask me!
If you have a 3D TV you're in luck, as the new Xbox will support 3D out of the gate, be it Blue-ray movies or 3D games, it's about time Microsoft brought Blue-ray to the Xbox! Why don't you head on over to the source link and check out the rest of the article, there is a lot more information to read up on.
---
February 8, 2013 8:42 PM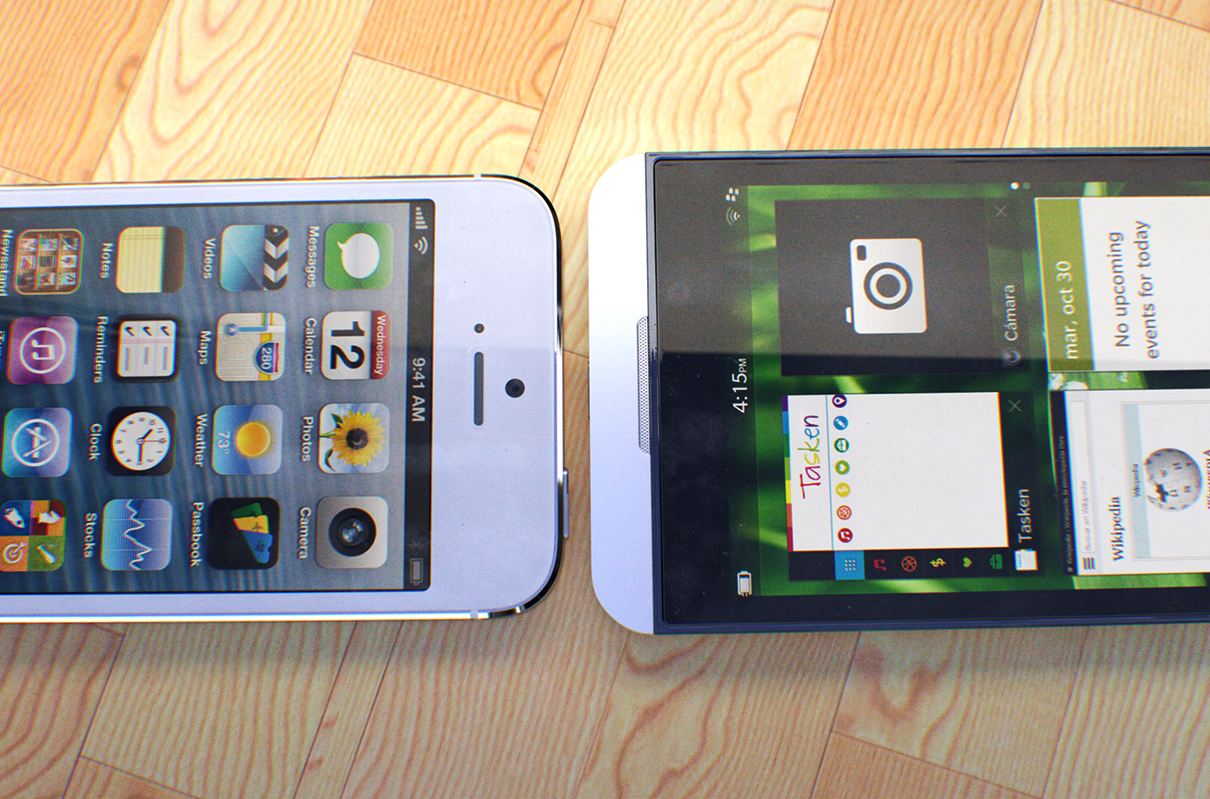 Although I would like to do my own review of my BlackBerry Z10 smartphone, I just haven't been using it long enough, I just managed to pick it up at Wireless Wave here in Winnipeg, shelled out 726$ taxes in to get my grubby paws on it, but I love peek and flow… it is so easy to use, mind you, you do have to get used to it, but once you do, you'll be amazed at how much easier it is to use than an iPhone or Android. Oh and the keyboard is very nice, I would like some swiping capabilities to eventually be added, but this rivals SwiftKey for straight out predictive texting…
Here is a quick insert.
The Z10′s strength is clearly within its user interface. The company formerly known as RIM has nailed it, and with a few tweaks to make it a little less buggy, it could be even better. Specifically: getting apps to talk with Hub better so that when I check on messages and mentions on Twitter and/or Facebook, they get dismissed within the Hub too. It can get a little frustrating having to keep going in to the Hub to mark everything as "read".
Please do remember that BlackBerry OS 10 is in its infancy and a lot of this little nuances will be worked out! Go here to read the rest.
---