---
March 18, 2013 12:48 PM
Google Reader is going the way of the dodo bird, and you need to find a replacement RSS Reader.
I did a little bit of research and the best overall RSS reader I could find was Feedly.
Feedly lets you import all your Google Reader feeds into its databases and works on Android, iPhone, and hopefully be working soon for you BlackBerry 10 users. Feedly (on a PC) only works with Firefox as an add-in, but it works quite well. We can safely assume that it will be available from "any" browser in the near furture. The Android app is very customizable, looks, and drives nicely. The inclusion of a night mode can be found under advanced options and works well to balance black and white text, while keeping content perfectly readable. You can also "remove clutter" which pulls out just the text for you to read.
Feedly has seen a surge of 500,000+ users since Google made its announcement that they were stopping production and availability of Google Reader(probably the worst thing Google could have done).
What are you thoughts on Google Reader being wiped out? What about Feedly? Do you like it?
Update : Reading an article from Android Central shines more light on Feedly…
One such alternative is Feedly, and the team has announced a huge influx of new users. In the first 48 hours since the announcement by Google, Feedly has seen 500,000 new Google Reader users join their ranks. Not bad numbers, considering the service is supposed to be in decline. Feedly also has clients for iOS, Chrome, Safari and Firefox, so it's got a big chunk of the bases covered. The reason behind the influx is most likely the fact that Feedly is developing their own system to transition Google Reader users over seamlessly when turn off day finally arrives. source Android Central
March 15, 2013 12:48 PM
So they finally announced the galaxy S4, with that said, I think they have made the decision for me, to get the "HTC One" or wait for the next iteration of the HTC. But since you are here because of the title "Official Specifications" I will provide them below.
Official Samsung Galaxy S4 specs
Network: 2.5G (GSM/ GPRS/ EDGE): 850 / 900 / 1800 / 1900 MHz;  3G (HSPA+ 42Mbps): 850 / 900 / 1900 / 2100 MHz;  4G (LTE Cat 3 100/50Mbps) : up to 6 different band sets(Dependent on market)
Display: 5 inch Full HD Super AMOLED (1920 x 1080) display, 441 ppi
Processor: 1.9GHz quad-core processor / 1.6GHz octa-core processor (will differ depending on market)
OS: Android 4.2.2 Jelly Bean
Rear Camera: 13 Mega pixel Auto Focus camera with Flash & Zero Shutter Lag, BIS
Front Camera: 2 Mega pixel camera, Full HD recording @30fps with Zero Shutter Lag, BIS
Video: Codec: MPEG4, H.264, H.263, DivX, DivX3.11, VC-1, VP8, WMV7/8, Sorenson Spark, HEVC;  Recording & Playback: Full HD (1080p)
Audio: Codec: MP3, AMR-NB/WB, AAC/AAC+/eAAC+, WMA, OGG, FLAC, AC-3, apt-X
Camera Features: Dual Camera: Dual Shot / Dual Recording/ Dual Video Call Drama Shot, Sound & Shot, 360 Photo, Cinema Photo, Eraser, Night, Best Photo, Best Face, Beauty Face, HDR (High Dynamic Range), Panorama, Sports
Additional Features: Group Play: Share Music, Share Picture, Share Document, Play Games Story Album, S Translator, Optical Reader Samsung Smart Scroll, Samsung Smart Pause, Air Gesture, Air View, Samsung Hub, ChatON (Voice/Video Call, Share screen, 3-way calling) Samsung WatchON S Travel (Trip Advisor), S Voice™ Drive, S Health Samsung Adapt Display, Samsung Adapt Sound Auto adjust touch sensitivity (Glove friendly) Safety Assistance, Samsung Link, Screen Mirroring Samsung KNOX (B2B only)
Google Mobile Services: Google Search, Google Maps, Gmail, Google Latitude, Google Play Store, Google Plus, YouTube, Google Talk, Google Places, Google Navigation, Google Downloads, Voice Search
Connectivity: WiFi 802.11 a/b/g/n/ac (HT80), GPS / GLONASS, NFC,  Bluetooth® 4.0 (LE), IR LED (Remote Control), MHL 2.0
Sensors: Accelerometer, RGB light, Geomagnetic, Proximity, Gyro, Barometer, Temperature & Humidity, Gesture
RAM: 2GB
Internal Storage: 16/ 32/ 64 GB User memory + microSD slot (up to 64GB)
Dimensions: 136.6 x 69.8 x 7.9 mm, 130g
Battery: 2,600 mAh

The options that stand out to me are the 2600 mAh battery, that should carry a user 24hrs on medium use, and the octa-core processor (depending on market). 8 cores is nice, but what will you really use it for? My Dual Core Snapdragon processor is perfectly fine, I would hope that Samsung utilized the fastest storage memory possible, or the phone will still lag. With this aside, the phone will definitely sell, Samsung has the American market, Apple, your days on top are numbered.
---
March 11, 2013 3:53 PM

Veeam has been around for quite some time, and one of the best overall backup applications for VMware and Hyper V. Now Veeam wants to help take you to the cloud.
Are you ready to send your backups to the cloud? Join Rick Vanover from Veeam to see how you can copy your VMware or Hyper-V VM backups to Amazon, Azure, or to any one of 15 cloud storage providers! This webinar will explain how Veeam backup jobs are moved to the clouds and also give you some tips for ultimate efficiency along the way.

Other topics include:

Backup job configuration, including how to copy backups to anyone of 15 cloud storage providers
Setup encryption, compression, and bandwidth scheduling with Veeam Backup & Replication Cloud Edition
Recovery scenario considerations for cloud storage
Sign up now to join the presentation taking place tomorrow. Tuesday 12 March, 2013. Local time listing below.
Americas
2 p.m. EST
11 a.m. PST
APAC
4 p.m. NZDT
2 p.m. AEDT
12 p.m. JST
11 a.m. HKT
11 a.m. SGT
11 a.m. CST
8:30 a.m. IST
---
March 11, 2013 1:01 PM

Certifications are very important to IT people, if you want to be at the top of your game, you have to train. Microsoft Certified Career day can provide you with the tools you need to be successful!
March 12, 2013 – One day in the cloud that could change the trajectory of your career
An IT Pro who is out of the loop for that long has a steep learning curve to step to… just to get back to where he was.  Automation with PowerShell and System Center Orchestrator is increasing the ratio of servers to administrators, and that means that people who once thought they had a secure position may be fighting for their jobs, or even find themselves looking for a new one in a market where there are hundreds of others in the same boat, fighting for the same jobs.

Microsoft Learning is hosting an on-line certified career day on March 12, 2013.  The day will begin with a live, interactive panel discussion with IT managers and industry experts who will discuss how the cloud is redefining IT recruitment and the growing need for up-to-date certifications.
What are you waiting for? Don't be left behind, get back on track! Go here for more information or see below.
The agenda
8:30am PDT     Virtual doors open
8:45am PDT     Behind-the-scenes commentary
9:00–10:15     Live Industry Panel Broadcast
Downloads
---
March 8, 2013 2:21 PM
Both of these apps have been a staple for most smartphone users, if you have gone back to Blackberry, you may be pining for these applications, one to stay in touch with your closest friends, and the other to read yourself to sleep. Sure you can side-load Kindle onto a Blackberry 10, but it's not the same version, or experience as iPhone and Android users get.
Kindle will show up later this month while WhatsApp will be available next week.
No word if these apps will be straight ports, all I would hope is that they are up to date versions.
---
March 8, 2013 1:51 PM
VMware ESXi 5.1, Patch Release ESXi510-201303001
A host reboot will be required so make sure you migrate all your VMs off onto another host. If you put the intended host into maintenance mode, you will have the choice to migrate VMs off.
Bulletin
| | | | |
| --- | --- | --- | --- |
| Bulletin ID | Category | Severity | Knowledge Base Article |
| ESXi510-201303401-BG | Bug Fix | Critical | 2043968 |
Image Profiles
VMware patch and update releases contain image profiles.
| | |
| --- | --- |
| Image Profile Name | Knowledge Base Article |
| ESXi-5.1.0-20130304001-standard | |
| ESXi-5.1.0-20130304001-no-tools | |
For information on patch and update classification, see KB 2014447.
Have fun!
---
---
March 7, 2013 1:52 PM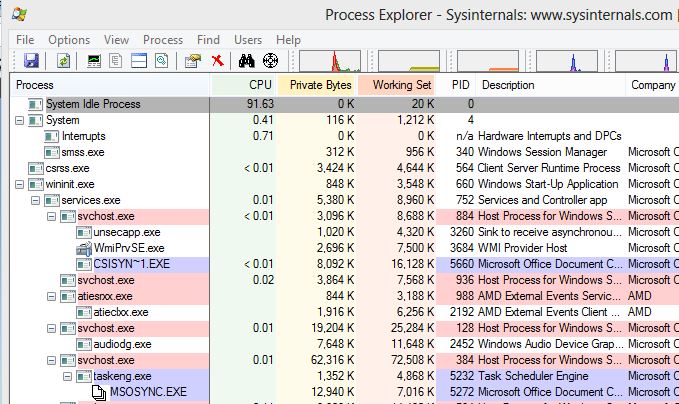 I haven't posted any updates on Sysinternals in quite some time, so here are the latest updates from Sysinternals. It's nice to see that my favorite applications are being regularly updated ie. Process Explorer and Autoruns.
What's New (February 5, 2013)
Process Explorer v15.3
This major Process Explorer release includes heat-map display for process CPU, private bytes, working set and GPU columns, sortable security groups in the process properties security page, and tooltip reporting of tasks executing in Windows 8 Taskhostex processes. It also creates dump files that match the bitness of the target process and works around a bug introduced in Windows 8 disk counter reporting.
What's New (January 24, 2013)
Procdump v5.13
This update to Procdump, a command-line utility that generates on-demand and trigger-based process crash dump files, now supports triggers for when process CPU usage, memory consumption or arbitrary performance counters fall below a specified value.
Sigcheck v1.9
Sigcheck, a command-line file-version and signature verification tool, now reports certificate publisher names, capitalizes hash values, and fixes a certificate chain validation bug.
What's New (January 11, 2013)
Mark's Blog: Hunting Down and Killing Ransomware
In Mark's latest post he takes you behind the scenes of the current ransomware scourge, showing examples of how they try and coerce users to paying, explaining how they work and detailing how you can use Sysinternals tools to clean them from an infected system.
Autoruns v11.4
Autoruns v11.4 adds additional startup locations, fixes several bugs related to image path parsing, adds better support for browsing folders on WinPE, and fixes a Wow64 redirection bug.
Remember that these guys didn't always work for Microsoft, they had process explorer and other applications way back in the day, and since then it had matured to the point where the authors were hired by Microsoft. If you have used task manager in Windows 8, it looks quite similar to Process Explorer.
---
March 5, 2013 12:01 AM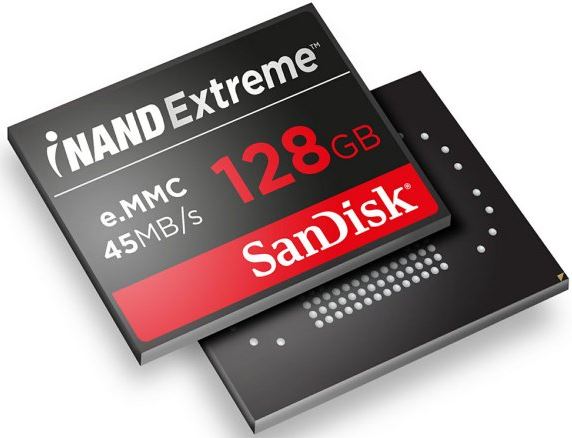 This is very good news, smartphones and tablets are lacking when it comes to storage speed. Sure the processors are getting faster and have more cores, but when the underlying storage is slow as molasses what's the point, the phone will end up being sluggish. I pulled some information from Sandisk's site.
For the most demanding tablet and smartphone designs, choose SanDisk iNAND Extreme Embedded Flash Drives (EFDs). Give users more memory-up to 128GB and benefit from industry-standard e.MMC interfaces for fast integration of flash drives into OEM manufacturing processes. Consumers will enjoy smooth, rich multimedia and fast app loading.

Advanced multi-level cell (MLC) NAND flash technology
Up to 80MB/s read and 50MB/s**Based on SanDisk internal testing; performance may be lower depending upon host device. 1 MB = 1 million bytes. write speeds
Capacities from 16GB to 128GB
For leading-edge mobile devices
Plug-and-play simplicity
Can you imaging a smartphone/tablet that can read and write at those speeds with near zero seek times? That would make for one snappy device… let's hope we hear more partnership deals with Sandisk from other vendors. Want more?! Go here.
---
March 4, 2013 11:51 PM
One person is trying to convince the world of that, in the Smartphone business, rumors create hype, and hype is great for Samsung right now. The soon to be released Samsung Galaxy S4 will apparently have eight cores, how do we  know this? This alleged person says he has a S4 Prototype and ran a benchmark on it. Here is an insert from Gizmodo.
The Antutu benchmark test reports that the S4 is powered by Samsung's own Exynos 5410 chipset, with its eight cores running at 1.8GHz clock speed. It's coupled with a PowerVR SGX 544 graphics processor, with 2GB of RAM onboard. The S4 in this allegedly current state also feature a 4.99″ display running at 1920×1080 resolution, with Android 4.2 the phone's launch OS. Source Article
Will eight Cores really matter in today's market. Yes and No, power users or geeks, whatever you want to call us, always want the best, why settle for four measly cores when you can have eight? No in the fact that todays applications usually don't take advantage of eight cores right now, maybe later, but not now. I would rather have four really strong cores, and one slower one for emails, texts, and updates. Not unlike the Nvidia Processors.
---