---
April 9, 2013 12:54 PM
The vCloud Suite Digest is a collection of common technical questions and answers. Get information directly from the people who find and fix issues themselves. I have included part of the intro, and one of the Q & A's to get your technical juices flowing, check it out below.
Behind us is a legion of people a group of people far too numerous to mention (for us these are the unsung heroes of VMware) who provide definitive answers and guidance. People fixing problems on a daily basis, that don't get half the spotlight that jumped up evangelists do. In this months edition we cover such topics as:

vCloud Director Database Encryption
vCloud Director Database Settings
vCloud Director and NFS Transfer Share
vCloud Director: Maximum Number of VMs
vCloud Director: Sticky Sessions
vCNS Edge Gateway: vNIC Maximum
vCNS Edge Gateway Load Balancing
vCloud Connector: Copying vApps from vCD 1.5 to 5.1

vCloud Director: Maximum Number of VMs

Q.What is the purpose of "Maximum number of VMs" in the Org VDC setup? This value does not seem to hinder consumers from adding/starting more VMs.

A. These settings affect only vApps that you start after specifying the value. vApps that are already running are not affected. The usage information that vCloud Director reports for this organization VDC does not reflect the new settings until all running vApps are stopped and started again.

A change was made with vCD 5.1.1 to the Allocation Pool model, which enables administrators to work around the maximum number of virtual machines on an organization VDC caused by the vCPU to MHz mapping parameter. This limit can now be worked around by setting a low vCPU to MHz mapping without CPU limiting virtual machines in the organization VDC.
Go here to read the full article.
April 9, 2013 12:35 PM
This little tool should make a lot of administrators much happier.
We are pleased to announce the general availability of vCenter Certificate Automation Tool 1.0. This tool provides an automated mechanism to replace certificates in the following components of the vCenter Server 5.1 management platform:

The tool is available now and can be downloaded for free from the VMware download website

For more information on how to install, and use the tool, refer to KB article: Deploying and Using the SSL Certificate Automation Tool (2041600).

This tool is fully supported by VMware.
Let me know if this works for you!
---
April 8, 2013 1:02 PM
One of the best VMware "aware" backup applications has just released its newest public beta.
B&R v7 now supports Veeam Explorer for SharePoint and now supports Veeam Explorer for Exchange 2013.
Veeam Explorer for Microsoft SharePoint. This is the brand new tool for item-level restores from Microsoft SharePoint 2010 and 2013. Support for SharePoint 2013 is somewhat limited in this beta (restores to original location are not implemented yet), so SharePoint 2010 would make it the best test subject for now. We even provide a sample SharePoint 2010 database as a part of this beta to speed up the evaluation, but really you can point the tool to any SharePoint database at all (including ones backed up by 3rd party solutions).
Capabilities include (all without the use of agents):
Browsing SharePoint databases within compressed, deduplicated image-level backups of SharePoint virtual machines (VMs) without having to restore the entire database
Searching for specific SharePoint items with rich search capability for e-discovery purposes
Recovering and exporting items directly to the original SharePoint server, or sending items as email attachments to specific users
Support for SharePoint running on both Microsoft Hyper-V and VMware vSphere.
Veeam Explorer for Microsoft Exchange 2013. This is the new version of the existing tool – and as the beta name implies, the big new feature is support for Microsoft Exchange 2013 (in addition to Exchange 2010). Another new feature is reworked logic of restoring Exchange items to the original location, which should make this process more robust.
Browse Veeam Explorer provides an Explorer-like interface that you can use to browse Exchange mailbox stores inside Veeam backups. A familiar, easy-to-use interface—and immediate visibility into your Exchange backups—mean you can quickly locate the mailboxes or items you need.
 Search Veeam Explorer provides basic and advanced search capabilities so you can find precisely the items you need. Search across one or several mailboxes or mailbox stores using a familiar Outlook-like "Find" interface.
Export Once you find the items you need, simply right-click to:
Export to a PST file
Export to MSG files
Send as attachments
export an entire mailbox to a PST file.
No agents Veeam Explorer for Exchange requires no agents—either for backups or for restores. So unlike other tools, there are no agents for you to license, deploy, manage or maintain.
I have personally used Veeam's Universal Application Instant Recovery (U-AIR) many times in the past and I can tell you, it's the best in the business.
---
---
April 4, 2013 1:13 PM
Yes it is…
If you do not have a Microsoft Technet Pro Subscription, and you consider  yourself an expert in IT, then I would suggest you get your hands on one. It only costs you 349 for the first year and 249 every year after that… What software do you get? Well pretty much everything, take a look below. You can also click here to download an excel spreadsheet that lists all the software.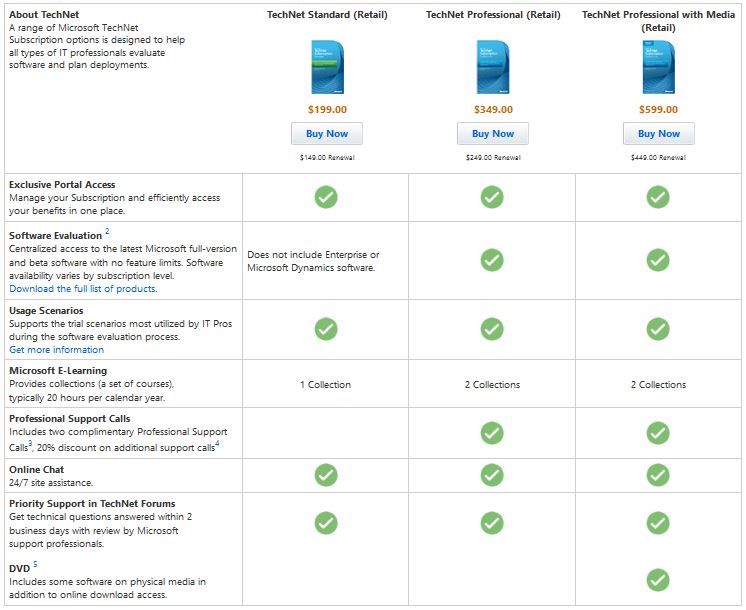 Also note that you will get office 365 for a full year, I think they should just include it in the package, and who knows, maybe by next year they will…
According to a Microsoft statement, the company is "committed to providing IT professionals with access to Microsoft software & services for evaluation purposes, and we are actively working to provide our subscribers with a full year subscription of Office 365." source : WinBeta.org
So what are you waiting for, click here and get yourself subscribed!
---
April 2, 2013 2:15 PM

This is something that was announced previously, and is now generally available.
"Increasingly, customers have standardized on VMware vSphere® as the core of their data centers," said Mike Clayville, vice president, product marketing, cloud infrastructure, VMware.  "To help maximize the value of their investments in VMware vSphere, customers require purpose-built, integrated solutions to more efficiently manage, optimize and protect their virtualized environments. We've made it convenient for new and existing customers of VMware vSphere to enhance the core capabilities of their virtual infrastructure with vCenter™ Operations Management Suite™ and VMware vSphere Data Protection Advanced™."
A single SKU that includes vCenter Operations with vSphere 5.1.  I think vCenter Operations is important and useful software that most customers should be using.  You can find more info about this marketing package here, and download the software here.
---
April 2, 2013 12:45 PM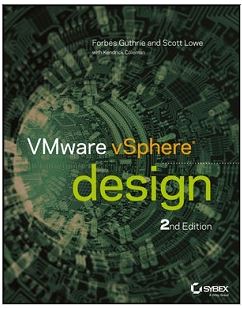 If you haven't read the first edition of this great book, and you are in the continental United States, I would suggest entering this contest. If you do not win, then buy the book!
vSphere Design, Second Edition
Written by two virtualization experts and packed with real-world strategies and examples, VMware vSphere Design, Second Edition will help you design smart design decisions.

Shows IT administrators how plan, deploy, maintain, and optimize vSphere virtualization solutions
Explains the design decisions typically encountered at every step in the process and how to make the right choices
Covers server hardware selection, network topology, security, storage, virtual machine design, and more
Topics include ESXi hypervisors deployment, vSwitches versus dvSwitches, and FC, FCoE, iSCSI, or NFS storage
When I prepare for an exam, though these are not specific to any one exam, I read these books to stay on top of my game.
So onto the contest… here are the details.
Starting today (no, this isn't an April Fool's joke) and running through April 15, you can enter to win a signed print copy of VMware vSphere Design, 2nd Edition! I'm giving away a free, signed copy of the book to five lucky individuals who enter and win in this book giveaway contest.

Here's how to enter to win one of the 5 free, signed copies of the book: simply post a comment on this site telling me why you would find this book useful. Yes, that's it!
It's that easy. Good Luck!
---
March 19, 2013 5:43 PM
If you are in Canada and  you want this phone, you can pre-order it right now on Rogers.ca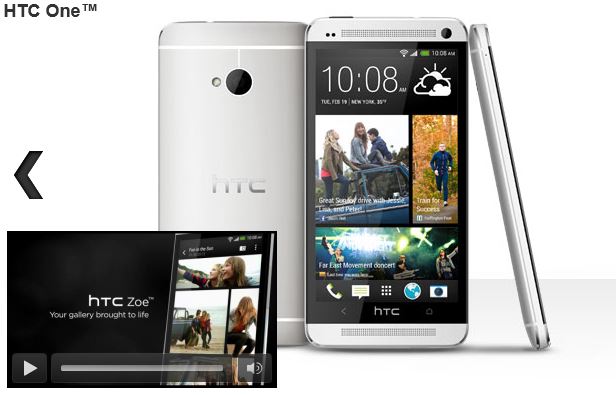 Check out the specifications below.
I read a recent review from ZDnet, where the editor states that the HTC One is the best phone he has ever used… This is definitely a smartphone to look out for. Check out the article and make sure you "hold" the HTC One before you even consider an iPhone!
---
March 19, 2013 12:38 PM

The following posts are a small portion of a larger blog post by VMware.com. I figure I should start posting these as some people are not subscribed to this specific RSS feed.
The posts below and in the source article are Knowledge Base Articles that have solutions, now will it fix your specific issue, maybe, maybe not. Its worth a look to skim over them and if you see an issue in the future, you may have a good idea of where to look for the resolution!
Socialcast
Configuring Single Log-Out (SLO) for Socialcast On Premise v2 (2035370)
Date Published: 3/11/2013

VMware ESXi
Booting ESXi 4.x embedded from USB key on IBM Blade fails with error: "Panic: No usable banks found." (2013395)
Date Published: 3/11/2013
Creating a welcome message on an ESXi host (2046347)
Date Published: 3/15/2013
Some of the VMkernel ports do not respond to ICMP echo messages after upgrading to ESXi 5.1 (2041264)
Date Published: 3/12/2013
Changing the default gateway VMkernel interface there are multiple VMkernel ports on the same subnet (2043784)
Date Published: 3/11/2013

VMware Fusion
Unable to create symbolic links inside Shared Folders on a Fusion virtual machine (2045026)
Date Published: 3/15/2013
VMware Tools Toolbox UI is no longer available in a guest operating system (2046615)
Date Published: 3/12/2013
Head on over to VMware blogs to read the rest of the articles.
---
March 18, 2013 1:16 PM

I had the pleasure of working with Robert Norse at an enterprise client of mine this last two weeks. Robert was brought in to setup Site Recovery Manager and run over some test scenarios. With out getting into too much detail, SRM and IBM do not play nice, well they will if you know all the caveats…
The IBM SRA or Storage Replication Adapter is very finicky and you must make sure the SRA is "Run as Administrator" and the correct terms are uses, as the IBM SRA does not input checking… read the source article of the insert below to get the full details!
Point to be made here… IBMSVCSRAUtil does zero input checking!

Second point? The correct answer here is "True/False" or really just True. Anything else, including the word "Yes" will result in a fully provisioned snapshot and consumption of 2x the disk space. Only the word "True" results in a Space Efficient flashcopy/snapshot! source Intersect.net
Here is a list of SRA's for all vendors that VMware Site Recovery Manager supports. Please make sure to only download an SRA from VMware's site, downloading from anywhere else may result in an unreliable outcome.
---