---
May 1, 2013 1:20 PM
I posted earlier about a vSphere 5.1 Hardening guide available in HTML or PDF, I read that they recently made a mobile version. Curiosity peaked, and I went looking for it. While looking for it, the first thing to pop up was the VMware Mobile Knowledge app. Only problem with this is that you cannot download it to iPhone or Android Phones, I guess it has something to do with formatting… I don't see why it wouldn't work for me as I have a 1080p screen on my phone… better than most tablets out there! But I do hear that it seems to be formatted specifically for the 10″ Android screens… I wonder if it can be side-loaded? 🙂 Anyways, onto the details.
The VMware Mobile Knowledge Portal app provides access to VMware published content, and other rich media. You can use this application to watch installation videos, view helpful demos, read product whitepapers, and benefit from expert advice. We will continue to introduce new versions of videos, demos and the other product documentation right here.

Key Features:

Evaluation Videos: A library of support videos and evaluation guides is available to help you learn more about VMware products.
What's New: Complete set of product documentation, datasheets, informative white papers and much more.
Best Practices: Best practices and advice from VMware experts on all our offerings.

The VMKP is designed to provide a simple way for VMware customers to view technical collateral around the Datacenter & Cloud Infrastructure and Infrastructure & Operations Management products.
VMKP 2.0 adds the following enhancements over the original version

Android and iPad support
Ability to rate collateral
Ability to provide feedback to VMware on pieces of collateral
Integration with Facebook and Twitter to let others know what you have been reading on the VMKP
Mechanism to request additional collateral items sources (vSphere 5.1 Hardening Guide Goes Mobile)
So what are you waiting for? Download it now! For iPad iTunes or Android Tablets Google Play
May 1, 2013 12:44 PM
Guys, when will you get it in your head that only the people that WANT to mess around with their phone will install a proper recovery platform like TWRP (Team Win Recovery Project 2.5, or twrp2 for short, is a custom recovery built with ease of use and customization in mind.) People who don't know what I am talking about (90% of all phone users) really don't care. But 10% is a lot of people, I am one of those 10%. I have an HTC One, and I already unlocked the bootloader and installed a custom ROM onto it, called CleanRom 1.5. What CleanRom does it remove the bloatware that companies like AT&T put onto their phones. So when my phone's OS crashed and I cannot use my phone, I can use TWRP to restore my OS to a point in time when it worked properly, that easy, if its a hardware issue, as long as it boots and works as designed, they still replace the hardware, easy as pie… So as I mentioned, the 10% that know enough to unlock the bootloader and load their own OS, should know enough to take the proper precautions to protect themselves…
egzthunder1 over at XDA Developers states,

I can draw two conclusions:

You have some of the worst contract reviewers and negotiators on the planet when it comes to dealing with US carriers.
You are indeed turning a page in history and have started going down a path where developers and hobbyists are not really welcome anymore.

The path you are taking right now is likely #2, as you obviously can spend a pretty penny on half decent lawyers (based on recent wins against Cupertino's finest). In fact, it seems to me that you are turning into what you claimed to despise the most. You have absolutely, positively, nothing at all to gain from locking the bootloader (and neither does AT&T for that matter), and in fact, you are simply losing a good stream of bug reviewers and people who can discover pretty serious flaws in your code.
Wake up and smell the coffee, Android is an open and flexible OS, stop locking people out of their right to modify and tweak as they please…
---
May 1, 2013 12:27 PM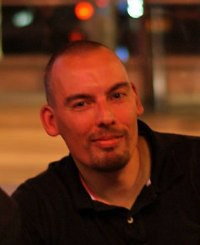 Well this is some interesting news, Fran Denneman, one of the best know VMware employees is leaving VMware for PernixData.
Eric Sloof, "PermixData is a start-up founded by another ex-VMware employee Satyam Vaghani. Satyam, who's one of the co-founders and CTO of PernixData, has spoken at TechfieldDay earlier this week, where he presented their new storage technology. A recorded video can be found here. I've conducted an interview with Frank this weekend about his jump to PernixData." source NTPro.nl
Frank was quoted in an interview with Eric Sloof (another very well know VMware Expert,
When I attended a technical preview of the Flash Virtualization Platform at Pernixdata I got excited. I think just as excited as when I saw my first vMotion. Not only am I thrilled about the current benefits the platform offers, but also the strategic value the platform provides. It decouples the performance element from the capacity element of the storage architecture, allowing them to be separately managed. By turning the storage stack into a modular model it essentially changes the way virtualization infrastructures will be designed.  And think about the potential of such a platform inside the hypervisor layer. I think addressing latency of storage I/O to accelerate the application is only a fraction of the possibilities of FVP. As you notice I really get excited when discussing the solution, and this by itself made me realize that I wanted to become a part of this success story.
If you want to keep up with Frank, you can do so with the information below.
---
April 26, 2013 1:39 PM
Well I knew all this was coming down the pipe a couple weeks ago, unfortunately I was under NDA. But here it is officially released!
"vSphere 5.1 Update 1 is now available. For those of you running 5.1, there are a lot of critical fixes and enhancements, so I'd urge you to review the release notes and consider scheduling a slot to upgrade your infrastructure to this new release. There are updates for both vCenter and ESXi in this release."
Storage Enhancements and fixes specifically, the author urges everyone to update to ESXi 5.1 U1
https://blogs.vmware.com/vsphere/2013/04/new-storage-enhancements-in-vsphere-5-1u1.html
If you are not convinced make sure you go over the release notes, as there are a lot of resolved issues.
vSphere 5.1 Update 1 Release Notes.
http://www.vmware.com/support/vsphere5/doc/vsphere-esxi-51u1-release-notes.html
Resolved issues in this release in the following subject areas:
Mind you 5.1 in itself is a pretty solid build… better to do the upgrades sooner than later.
---
April 23, 2013 12:37 PM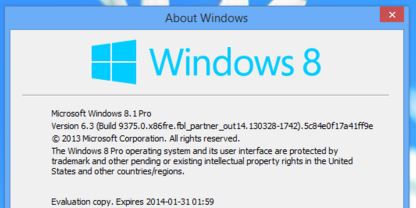 The first major update to make its way to Windows 8 is supposed bring along new software. The start button will make its come back, although not really a start button, it will take you to the tiles screen, how will that affect Start8 and Classic Shell? I am sure they will just overlay it.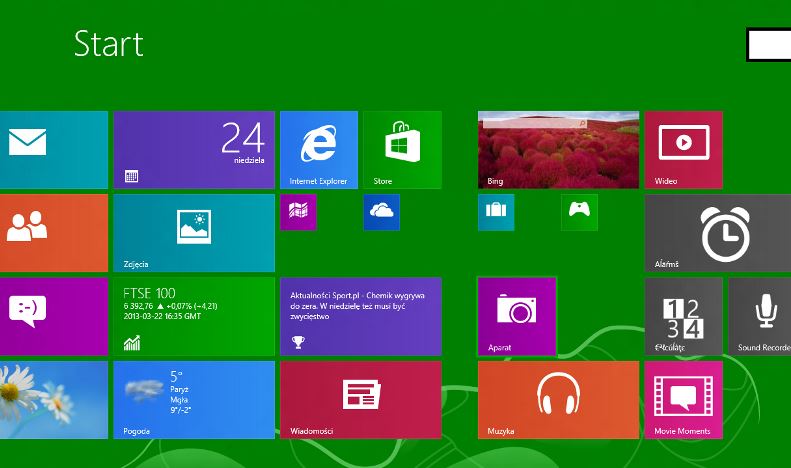 We know Windows 8.1 will utilize smaller tiles, and also allow a more optimized way to multitask, along with Internet Explorer 11. Skydrive will be updated, allowing for more backup options, tablet syncing (so you can see all your tabs mirrored across devices), I wouldn't doubt they will start some kind of profile save feature at some point, and an easier way for us fans of customization to do so.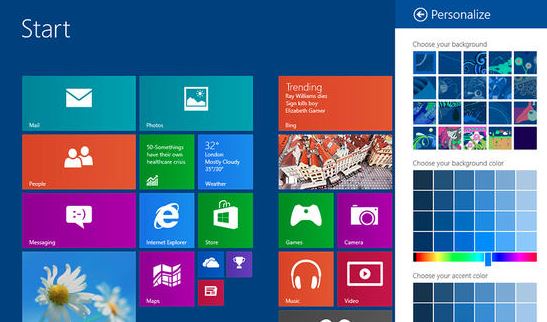 Windows Blue is a minor update, yet will yield a lot of neat new features, and is maybe one of the fastest released updates to date.
As long as I have my start button I am happy, if you guys out there do not know of Start8, you should get your hands on it, well worth the 4.99. Microsoft doesn't want to bring the start button back anytime soon. I am really not sure why…
---
April 19, 2013 6:19 PM
Veeam is excited to announce tape support coming in Veeam Backup & Replication™ v7, delivering another option for archiving Veeam backups – disk, cloud and tape. Archive to Tape in v7:
Supports virtual tape libraries (VTLs), tape libraries and standalone drives
Tracks specific VMs and restore points on tape for easy restores
Backs up files from Windows and Linux servers (virtual or physical) to tape for FREE
Archive to Tape provides another option for archiving Veeam backups – disk, cloud and tape. It supports virtual tape libraries (VTLs), tape libraries and standalone drives. And, it's fully integrated into Veeam Backup & Replication and tracks VMs and restore points across tapes, making restores simple.
Along with finally backing up to tape, there are many more features being announced.
Veeam Extends U-AIR, SureBackup and On-Demand Sandbox to Hyper-V

Virtual Lab plus vPower delivers agent-free recovery of individual objects from any virtualized application, automatic verification of every backup, and easy setup of isolated environments for testing, training and troubleshooting.

Veeam announces rapid find and restore from SharePoint backups

Veeam Explorer for Microsoft SharePoint provides instant visibility into SharePoint backups, advanced search capabilities, and quick recovery of individual SharePoint items. Register for our beta.

Veeam Unveils New Plug-in for the vSphere Web Client:

Monitor backups and backup infrastructure directly from vSphere, identify unprotected VMs, and simplify capacity planning.

Veeam Reveals Enhanced Backup and Recovery for vCloud Director:

Using the vCD API, Veeam will display the vCD infrastructure directly in Veeam Backup & Replication™, backup all vApp metadata and attributes, restore vApps and VMs directly to vCD, and support restore of fast-provisioned VMs.
More features to come, go here to sign up for updates!
---
April 19, 2013 6:06 PM
One of the biggest things to take up the bandwidth in the world is video, we have come quite a way since the good ole mpeg/avi original days of Windows 95 (remember that Weezer Video "Buddy Holly")?
One of the latest video codec that people use is h.264, but that is just the beginning.
In comes h.265(High Efficiency Video Coding (HEVC)) the next iteration of video codec, at an apparent 2x data compression, fully supports 1080p, 4K and 8K UHD (yes I said 8K : 8192×4320) Considering 4k TV are just starting to get out there, we definitely need this codec!
HEVC benefits from the use of larger Coding Tree Block (CTB) sizes.[77] This has been shown in PSNR tests with a HM-8.0 HEVC encoder where it was forced to use progressively smaller CTB sizes.[77] For all test sequences when compared to a 64×64 CTB size it was shown that the HEVC bitrate increased by 2.2% when forced to use a 32×32 CTB size and increased by 11.0% when forced to use a 16×16 CTB size.[77] In the Class A test sequences, where the resolution of the video was 2560×1600, when compared to a 64×64 CTB size it was shown that the HEVC bitrate increased by 5.7% when forced to use a 32×32 CTB size and increased by 28.2% when forced to use a 16×16 CTB size.[77] The tests showed that large CTB sizes become even more important for coding efficiency with higher resolution video.[77] The tests also showed that it took 60% longer to decode HEVC video encoded at 16×16 CTB size than at 64×64 CTB size.[77] The tests showed that large CTB sizes increase coding efficiency while also reducing decoding time.[77] 
This is definitely going to help with mobile streaming, Youtube.com, Vevo.com, TV stations, satellite providers, and the list goes on! I am pretty excited to see this codec in action.
I first heard about this from The Register, click here to read more.
---
April 18, 2013 1:54 PM
IT professional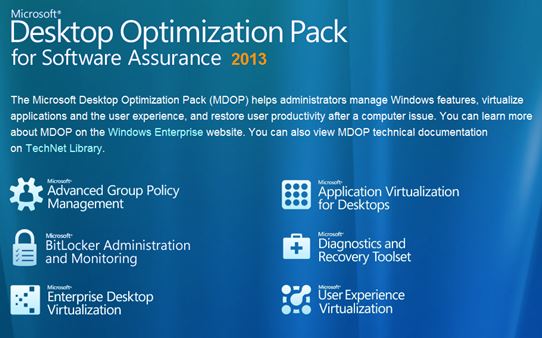 Get it while its hot, MDOP 2013 is now available to MSDN Customers!
The Microsoft Desktop Optimization Pack (MDOP) is a suite of technologies available as a subscription for Software Assurance customers. MDOP virtualization technologies help personalize the user experience, simplify application deployment, and improve application compatibility with the Windows operating system (UE-V/App-V/MED-V). Additionally, MDOP helps manage, monitor, and deploy key Windows features (MBAM/AGPM).

Using MDOP shifts desktop repair from reactive to proactive, saving time and removing challenges associated with troubleshooting and repairing system failures (DaRT).
I use MDOP to build its recovery disk, and in-case one of my home systems, or virtual machines fail I can boot from it to, recover files, repair the disk, run memory tests, the list of options goes on.
Here are some links for you to check out the full feature set.
Go here to read more.
---
April 17, 2013 12:51 PM
Is this what everyone has been waiting for? Finally a change in the way we see batteries. How long have we increased the power of our mobile devices while not increasing our overall battery capacity? Sure the Galaxy S4 and HTC One have slightly larger batteries, but we increased the resolution and processor, which will in turn drain a conventional battery. The microbattery being explained here can recharge in minutes… and this is just speaking about phones. The possibilities are truly endless…
Mechanical science and engineering professor William P. King led a group that developed the most powerful microbatteries ever documented.

Though they be but little, they are fierce. The most powerful batteries on the planet are only a few millimeters in size, yet they pack such a punch that a driver could use a cellphone powered by these batteries to jump-start a dead car battery – and then recharge the phone in the blink of an eye.

"This is a whole new way to think about batteries," King said. "A battery can deliver far more power than anybody ever thought. In recent decades, electronics have gotten small. The thinking parts of computers have gotten small. And the battery has lagged far behind. This is a microtechnology that could change all of that. Now the power source is as high-performance as the rest of it." source article
No we won't be seeing this technology in the immediate future, but its coming, so expect to hear more about it! Head on over to the source article to read the rest.
---
April 11, 2013 12:24 PM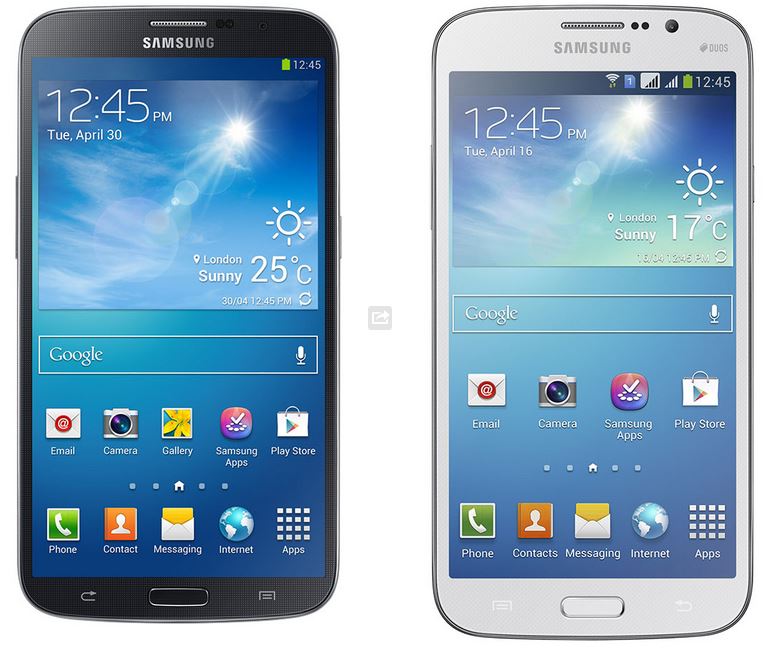 What's this you ask? Well the Mega Series of phone is Samsung's newest breed of smartphone or phablet as some like to call them. At a whopping 5.8″ and 6.3″ display size, these phones should be able to act as micro tablets (then again probably not, keep reading). Still great maybe for the office, I wouldn't be caught holding one of these to my ear, let's assume most people will use head sets!
What I do not get is that each phone, as big as the display is, will not have true HD displays, the 5.8 will get 960×540 and the 6.3 will get at least 1280x720p. They both have larger batteries, 2600mAh and 3200mAh, and since the display's aren't high resolution they should be lighter on power than the Galaxy S4.
So If you are looking for a bigger version of the Galaxy S4, you are looking in the wrong place, these phones are not meant to intrude on the S4's market, but to help Samsung compete in the 5″+ category.
Read more here.
---