Mar 5 2013 12:01AM GMT

Profile: Nathan Simon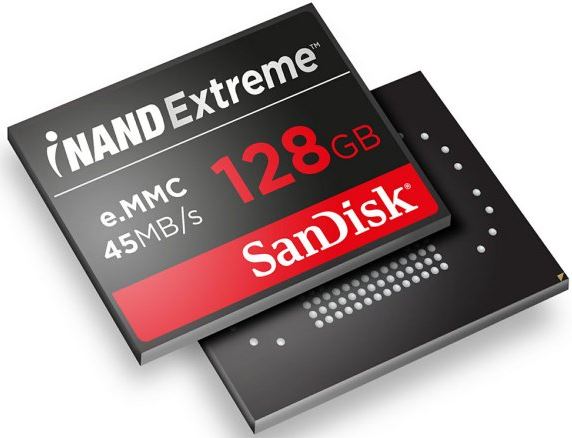 This is very good news, smartphones and tablets are lacking when it comes to storage speed. Sure the processors are getting faster and have more cores, but when the underlying storage is slow as molasses what's the point, the phone will end up being sluggish. I pulled some information from Sandisk's site.
For the most demanding tablet and smartphone designs, choose SanDisk iNAND Extreme Embedded Flash Drives (EFDs). Give users more memory-up to 128GB and benefit from industry-standard e.MMC interfaces for fast integration of flash drives into OEM manufacturing processes. Consumers will enjoy smooth, rich multimedia and fast app loading.

Advanced multi-level cell (MLC) NAND flash technology
Up to 80MB/s read and 50MB/s**Based on

SanDisk

internal testing; performance may be lower depending upon host device. 1 MB = 1 million bytes. write speeds
Capacities from 16GB to 128GB
For leading-edge mobile devices
Plug-and-play simplicity
Can you imaging a smartphone/tablet that can read and write at those speeds with near zero seek times? That would make for one snappy device… let's hope we hear more partnership deals with Sandisk from other vendors. Want more?! Go here.