Dec 4 2013 2:49AM GMT

Profile: Nathan Simon
This is for all you gamers out there, or just looking for the ultimate in silky smooth refresh rates…
G-Sync is basically a module that is going to be installed in supported vendor monitors. It will allow your Nvidia graphics card (GeForce GTX 650 up till the GTX 770) to address screen tearing and stutter. G-Sync will dynamically adjust your refresh rate so that you will always see exactly the frame rate being produced by the GPU, up to 144 fps (not like our eye can see that anyways!)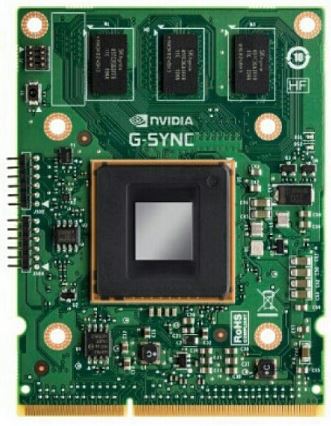 Asus and ViewSonic have already signed up, and Nvidia has already shown off just how well it works. Expect to see monitors popping up Q1 of 2014, at not much more money than normal.
I am hoping some massive touch screen monitors with insane resolutions come out. I sure could use a 2,560 x 1,440 monitor with  refresh rate of 144hz!
If I am lucky maybe Santa will stuff that in my stocking this year… I have hung an extra large one up over the "fireplace".