Aug 22 2012 12:50PM GMT

Profile: Nathan Simon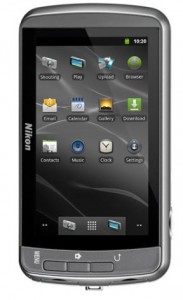 Well we knew this would happen soon enough, and Nikon is the first, I think, to release a camera that is Android based. Using WiFi, users can download and run applications directly from the Google Play, we all know there are hundreds if not thousands of applications out there just to modify pictures, so you will have the ability to touch up pictures before uploading them to Facebook or Instagram etc.
Here is an insert from Nikon's webpage.
Introducing the first COOLPIX that's also an Android™ smart device. All the imaging power of a Nikon—superior optics, telephoto zooming, a high resolution image sensor and much more, meets the endless possibilities of the Android™ OS and Wi-Fi connectivity. Create exceptional photos and Full HD videos, then edit, style and share them easier and faster than ever before.
The camera comes in black or white and its MSRP is 379.95 CDN.
Android is going to invade many spaces. I have already seen car stereos with Android based operating systems, although most of these devices are Gingerbread based, so I am not in a hurry to go out and buy one, but it goes to show that mobile operating systems are much more efficient and will take less work for manufacturers. They can concentrate on building the hardware while Android and QNX build the software. Yes I said QNX, we all know BlackBerry 10 already runs in Porsche and military robot surveillance, its only a matter or time before they get into everyday devices other than just the BB10 phone. Anyways, back to the camera. I think that the Nikon COOLPIX s800c will suite many peoples needs. So why dont you go check it out. Click here.