Sep 25 2013 5:11PM GMT

Profile: Nathan Simon
Update #1
Well I have had a day or so with my new little toy and let me tell you there is something nice about having your OWN cloud storage, I mean having access to 33,000 of my fondest memories, going all the way back to 1999, is just awesome! I do not like the fact that you have to put them in public, and there is no way to use WD Photos with Private Shares, and when adding a new user, you cannot deny them access to public shares… hummm… anyways, other than that its awesome, it is fast and it is easy to use. It could be easier to use, I mean there is a myriad of things to install and some users may ignore specific features. I give it 4 out of 5 stars.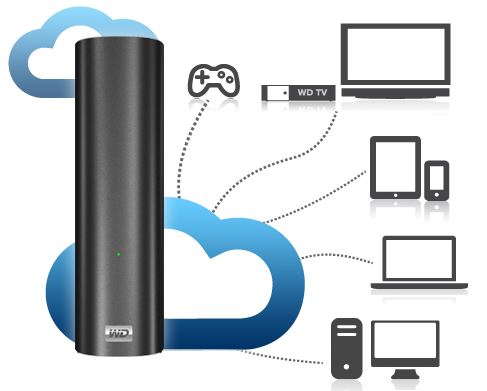 Well I just ordered one of these simple yet feature-rich NAS devices.
Basically it is a 3TB drive that connects directly to your network, setup is supposed to be simple, put in the CD, it should find the device, install the software.
The drive is DLNA compatible so any device in your house can stream music, pictures, and videos from it easily.
Here is a quick run down of the features :

Centralized storage and wireless backup. Connect the drive to your wireless router to provide shared storage and wireless backup for all the PC and Mac computers on your home network.
Upload files on the go. Free up space on your smartphone or tablet by uploading photos & videos directly to your My Book Live.
Access or share files from anywhere. View your media collection on any screen. Whether you have a connected TV, smartphone, tablet or laptop, enjoy your content wherever you go.

Your media and files on your own personal cloud.

Create your own personal cloud, without the monthly fees and mysterious location of your data. Store your media and files on the drive and access them securely over the Internet with any computer. Protect your precious memories with wireless backup for all the PC and Mac computers on your home network.

Or, use WD's free mobile apps for easy access to share and upload your photos and videos directly to your personal cloud using your smartphone or tablet. It's like having up to 3 terabytes of extra storage for your mobile device.
Since I am picking it up today I will report back with my take on the My Book Live! Stay Tuned!