Aug 20 2012 1:35PM GMT

Profile: Nathan Simon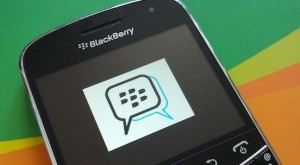 Well it's another Monday, and you may have missed a few stories on what RIM has been up to as of late.
Standardized phone resolutions have been revealed, the full touch screen BB10 phone will have a resolution of 1280×720 and the full keyboard phone will have a resolution of 720×720. It's hard to say which phone I will choose when the time comes, most likely the full touch screen one, apps like Vevo and Netflix need wide screen revenue!
It also has been rumored that IBM and Samsung are bidding on components of RIM, although it's almost been completely debunked, RIM is looking at licensing BB10 to other sectors, like the military (to control drones) and car companies like Porsche (media entertainment for the whole family.
Also note that BlackBerry still has 80+ Million Users, and growing. Keep your eyes open for the next couple quarters, as BlackBerry 10 will either make or break the company. They have to hit a home run with it for sure.