Jun 21 2013 2:20PM GMT

Profile: Nathan Simon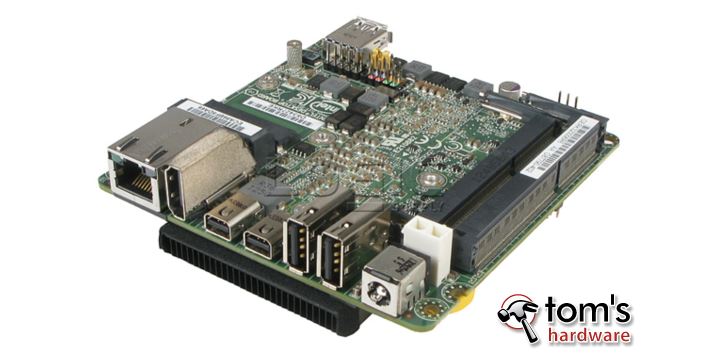 Tom's hardware did a little review on Logic Supply's newest Intel NUC motherboard. I have used Logic Supply in the past and I have nothing but praise for them. The systems were rock solid from day one, customer support and vendor support is also excellent. Logic Supply excels in providing the best fanless systems for industrial or less than clean areas. No fans, no intake, no need to clean the inside of the system, awesome.
Check out an insert from the review below.
Logic Supply is officially the first to sell the D53427RKE 'Rend Lake' Intel NUC motherboard, the first Intel NUC motherboard to feature a Core i5 CPU.

If the upgrade to a Core i5 CPU wasn't interesting enough, external connectivity has also been revised. The board now has one front USB 3.0 port, two rear USB 2.0 ports, another two USB 2.0 ports through an internal header, an HDMI 1.4a port, two Mini-DisplayPort 1.1a ports, and lastly, Gigabit Ethernet. The board also supports up to 16 GB of DDR3 SODIMM memory. Other internal connections include a PCIe-Mini slot (half-length), as well as a full-length mSATA slot.
Now go here to read the rest.