Sep 13 2013 6:38PM GMT

Profile: Nathan Simon
Sub-Atom is the key term here. No, the processor isn't  that small, but its much smaller than the "Atom" processor it's replacing! That and it uses one tenth the power!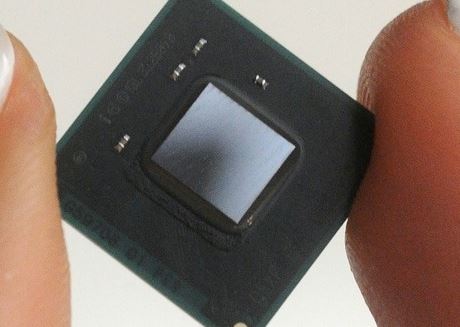 The Quark is a sub-Atom System on a Chip (SoC) part, meaning it comes in just below what was previously the ultra-low end of Intel's processor line (the Atom). According to Krzanich, the 32-bit, single-core, single-thread Quark comes in at one-fifth the size of the Atom processor—and uses one-tenth of the power.
Production of this tiny SoC is set to begin before the end of the year, the first off the line will be the Quark X1000.
For the consumers and for companies, Intel isn't planning on designing devices using the SoC, but hopes that the they will use their new silicon to do so.
Expect to see these processors in the latest wearable devices in the near future,  the X1000 is just the start. I look forward to seeing how these processors can help evolve wearable technology.