Jan 19 2014 2:01AM GMT

Profile: Nathan Simon
Sometime in the second quarter of 2014. They will also start shipping its Z97 and H97 chipsets in April so partners such as ASUS and Gigabyte can design motherboards around them.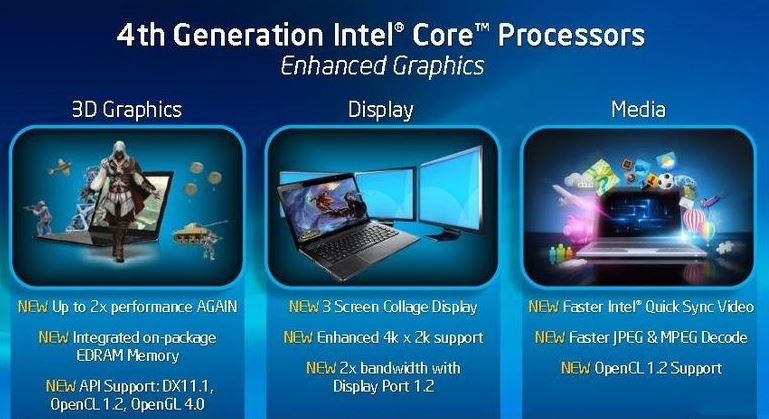 According to Digitimes, May is when the new parts will hit the retail channel. That will include 20 new processors, including the Core i7 4790, Core i5 4690, Core i3 4360, Pentium G3450, and Celeron G1840. Intel will also launch some low power CPUs, such as the Core i7 4790S, Core i5 4590S, and Core i3 4150T.
Is it worth the wait for these new processors? I mean Haswell is quite the amazing chipset in itself… personally I think I will wait till motherboards have Android built in, picture in picture PC and Android sounds pretty awesome!