Feb 19 2013 3:06PM GMT

Profile: Nathan Simon
Update : I think you can find it on youtube… this link was provided to me, but its not the best quality… I think if you just set your clock back, you should be able to watch it, too bad I am too busy to watch it… will have updates later!
Original Post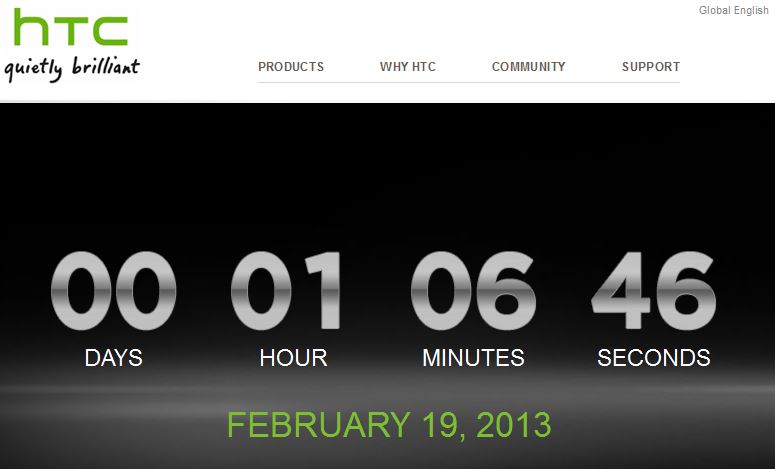 The new HTC One or as its previously known as the M7 is going to be officially revealed to the world in less than an hour, they said 10am EST time which would mean  9am CST, but the countdown on HTC's website says one hour, so I am not sure exactly when! But if you follow the link to the site at the bottom of this post you will see it either way…
The specs are as follows.
4.7in Full HD (1080 x 1920) screen
1.7GHz quad-core processor
2GB RAM
32GB/64GB internal storage
Android 4.2 Jelly Bean with Sense 5.0 UI
The pixel density is 460+ ppi, that's really good. The battery is said to be around 3200 mAh.
So here is the link to the website…