Dec 31 2008 2:33AM GMT

Profile: Nathan Simon
Windows Antispyware 2009, you've got to love their"  creativity on this one. This is one of the more prevalent spyware packages out there, the infect over 20 points of the system, ie registry, file system, drivers, startup, you name it its infected it. It even stops you from running autoruns and process explorer. I have removed this manually before, but it takes a long time…. I have found one utility that makes the world a better place, at least your infected PC 
The program is called ComboFix you can download it from this website.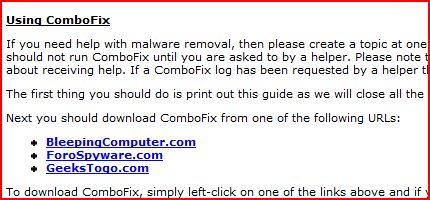 Run this bad boy in safe or regular mode and it performs all the steps required to safely remove any infection, after a few reboots, your PC is free of Windows Antispyware 2009 and other detected malware.
Happy Surfing and have a safe and Happy New Year!

NS