Jan 7 2014 2:13AM GMT

Profile: Nathan Simon
Google VP9 is quite an accomplishment, video encoding has come a far ways since the AVI and MPG codecs of old. VP9 will allow we the people to stream 4K media at much lower bandwidth costs, as you can see in the picture below, VP9 looks much better at the same bandwidth as H.264. Google's VP9 Video Codec already has backing from ARM, NVidia, Sony and others, and considering they own YouTube, we can definitely see VP9 video streaming getting a fighting chance.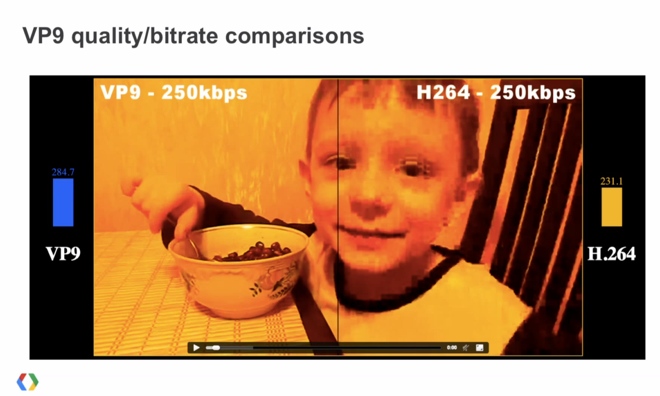 Of course Apple doesn't have any interest in supporting the codec. One can only ask, will Youtube stop working? Will Apple bend to the masses and accept VP9 as a viable codec?
Go here for the full story.