May 1 2013 12:27PM GMT

Profile: Nathan Simon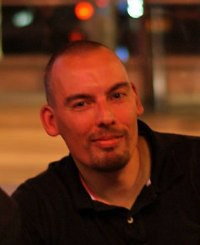 Well this is some interesting news, Fran Denneman, one of the best know VMware employees is leaving VMware for PernixData.
Eric Sloof, "PermixData is a start-up founded by another ex-VMware employee Satyam Vaghani. Satyam, who's one of the co-founders and CTO of PernixData, has spoken at TechfieldDay earlier this week, where he presented their new storage technology. A recorded video can be found here. I've conducted an interview with Frank this weekend about his jump to PernixData." source NTPro.nl
Frank was quoted in an interview with Eric Sloof (another very well know VMware Expert,
When I attended a technical preview of the Flash Virtualization Platform at Pernixdata I got excited. I think just as excited as when I saw my first vMotion. Not only am I thrilled about the current benefits the platform offers, but also the strategic value the platform provides. It decouples the performance element from the capacity element of the storage architecture, allowing them to be separately managed. By turning the storage stack into a modular model it essentially changes the way virtualization infrastructures will be designed.  And think about the potential of such a platform inside the hypervisor layer. I think addressing latency of storage I/O to accelerate the application is only a fraction of the possibilities of FVP. As you notice I really get excited when discussing the solution, and this by itself made me realize that I wanted to become a part of this success story.
If you want to keep up with Frank, you can do so with the information below.