Oct 11 2013 12:25PM GMT

Profile: Nathan Simon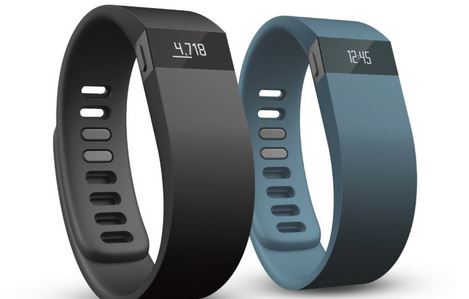 My next toy is the Fitbit Force, sure I have the Fitbit One, but I grow tired of clipping it to my pants and loosing it etc. With the Fitbit Force, I will probably where it all day everyday to keep track of my fitness levels. Its more of a toy to quench my curiosity though.
Different from the Flex, Fitbit designed the Force as a single, contained unit. While the Flex required you to remove the actual tracking unit from the wristband to charge and sync with your computer, the Force has a proprietary charging port right on it, and it can sync with your computer wirelessly with the new USB dongle. It can also still sync with your Android or iOS device over Bluetooth 4.0, so there are fewer reasons than ever to actually take the thing off of your wrist. Fitbit claims that the Force has seven to ten days of battery life with regular use, and that the device is water resistant against sweat and splashes. It's not designed to go swimming or in the shower with you, however.
It's not a smartwatch, but it's not bad either. And remember just because it may not sync 100% with your phone, it autosyncs with a fitbit usb Bluetooth adapter every day/night whenever it is near, and your stats get posted online for you to follow. Very neat.