Sep 11 2013 10:48PM GMT

Profile: Nathan Simon
Looking for your next media PC to have near your TV, but still have some oomph to it?
Look no further. Here is case that will cater to your enthusiast needs.
The Hadron Air by EVGA.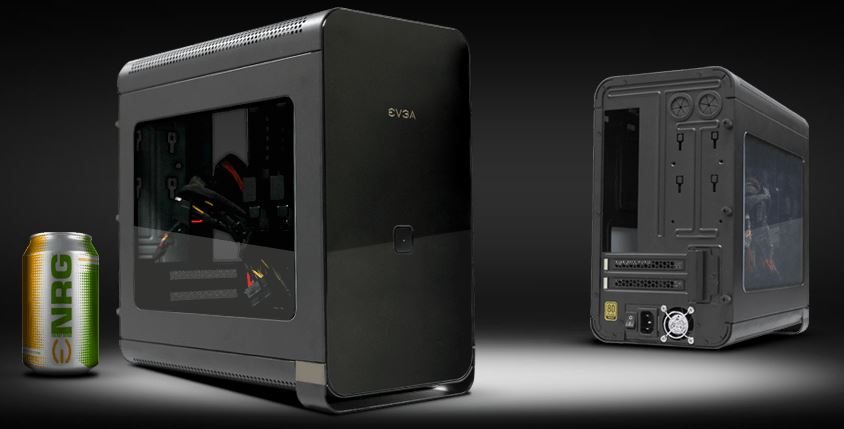 Here is a list of its features.
•Integrated 500W Gold Rated Power Supply w/ 40A on +12V Rail
•Supports most full size enthusiast graphics cards! (Up to 267mm, double slot)
•2 x USB 3.0 Ports
•Supports all mini ITX form factor motherboards
•12in/305mm height and 6.6in/169mm width – One of the smallest chassis available for the enthusiast!
•2 x 2.5/3.5in Drive Bays supports two hard drives
•Supports slim slot load optical drive (not included)
•Click here to learn about CPU cooler compatibility
Dimensions
•Width: 6.6in – 169mm
•Height: 12in – 305mm
•Depth: 12.1in – 308mm
So put together a system with a Haswell Intel Core i7 and a GeForce Titan and you will have yourself one heck of a micro PC with the power of a full sized tower! How many Mini ITX cases do you see that can fit a full size graphics card? Just this one…