Aug 23 2012 1:31PM GMT

Profile: Nathan Simon
So rumors abound, it looks like the newest BlackBerry 10 phones will be powered by the Qualcomm's S4 Pro MSM8960T processor clocked at ~1.7 Ghz, this processor is a step up or the big brother to the processor found in the HTC One XL and ASUS Transformer Pad Infinity, so we will have some serious power here! The Adreno 320 GPU delivers WUXGA 1080p video performance and out performs most other mobile GPU's in the market today. The communication capabilities are as follows, BT 4.0, 802.11a/b/g/n (2.4/5 GHz), World Mode (LTE FDD/TDD CAT3, SVLTE-DB, TD-SCDMA, Rel9 DC-HSPA+, GSM/GPRS/EDGE, EGAL, 1x Adv., 1x EV-DO Rev. A/B), this will allow the phone to work all over the world.
I for one cannot wait to get my hands on this phone, as I've said before, I will definitely be going for the touchscreen device. I think I am going through BBM withdrawal!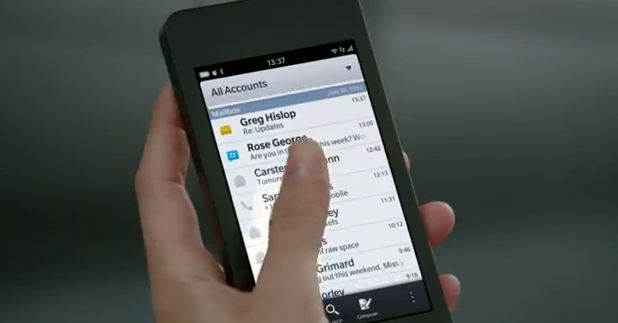 *note that this isn't the final design*
Since it will be a late Q3 to early Q1 2013 release more news and specifications will follow, and that means more hype, and the more hype the better the campaign, and the better the campaign the more BlackBerry users will get excited… I think RIM is doing a good job, keep it up. Now watch the videos below and get excited with me!
Here is a BlackBerry 10 Web Commercial

And this one is where Thorsten and one of his employees show off the BlackBerry 10 software.