---
March 19, 2013 5:43 PM
If you are in Canada and  you want this phone, you can pre-order it right now on Rogers.ca


RSS Feed

Email a friend
March 19, 2013 12:38 PM

---
March 18, 2013 1:16 PM

---
March 18, 2013 12:48 PM
[caption id="attachment_1558" align="alignnone" width="563"]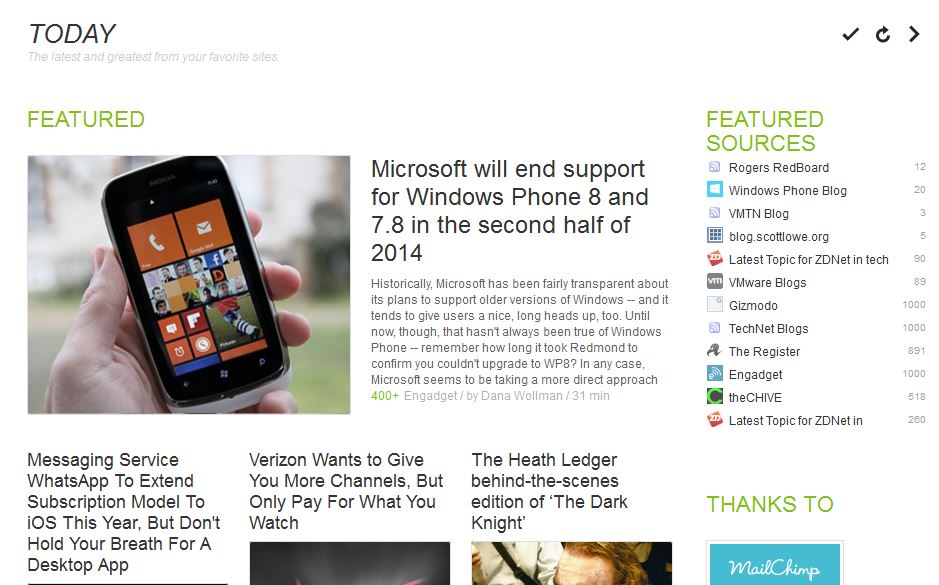 ---
March 15, 2013 12:48 PM
So they finally announced the galaxy S4, with that said, I think they have made the decision for me, to get the "HTC One" or wait for the next iteration of the HTC. But since you are here because of the title "Official Specifications" I will provide them below.
Official Samsung Galaxy S4...
---
March 11, 2013 3:53 PM

Veeam has...
---
March 11, 2013 1:01 PM

---
March 8, 2013 2:21 PM
Both of these apps have been a staple for most smartphone users, if you have gone back to Blackberry, you may be pining for these applications, one to stay in touch with your closest friends, and the other to read yourself to sleep. Sure you can side-load Kindle onto a Blackberry 10, but it's not...
---
March 8, 2013 1:51 PM
VMware ESXi 5.1, Patch Release ESXi510-201303001 A host reboot will be required so make sure you migrate all your VMs off onto another host. If you put the intended host into maintenance mode, you will have the choice to migrate VMs off.
Bulletin