---
September 27, 2012 12:28 PM
Update Sept 28th 2012  TF700 JellyBean delayed, should be here next week, there were firmware issues with the keyboard dock, and some apps werent responding correctly... --- Finally, people will get the long awaited Jelly Bean update to their Transformer Pad TF201 and...
September 24, 2012 12:33 PM
Meet the world's first SDXC Card that is one quarter tera-byte, not many people now a days need this much space, but if you are a professional photographer that is taking 3D pictures or video this might be the card for you. At a whopping 899$ USB, this may be one of the most expensive SD cards you...
---
September 21, 2012 1:15 PM
Wow where did these come from? A couple days ago the media went crazy at the HTC Launch event for the new Windows Phone 8X and 8S, the vibe I am getting is that these phone will be very cool. Steve Ballmer was in attendance and said that the Windows Phone 8X will be the "Flagship" device for the...
---
September 21, 2012 12:46 PM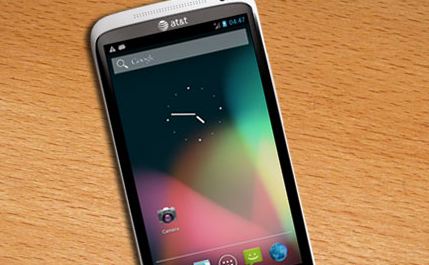 This...
---
September 19, 2012 2:38 PM
RIM has acquired the usage rights to exFAT, see insert below.
exFAT improves on its predecessor, the FAT system, and greatly expands the size of files that flash memory devices can handle by five times over previous FAT technology. It also increases the speed with which those files can...
---
September 19, 2012 2:32 PM
I must say the person who put this render together did a fine job. Since this render is based off of "pretty much" final hardware, it's very accurate.

0 Comments

RSS Feed

Email a friend
---
September 18, 2012 12:28 PM
I won't take credit for any of the content, nor am I personally wanting an iPhone 5, but I know a lot of you out there do. Sure you could get an iPhone 4s that will be much cheaper, but here are a few reasons on why you should go big.
---
---
September 13, 2012 2:17 AM
"Let's just coast for a bit..." That would be a funny statement, but Apple didn't even need to release anything new, and yet they did. Well they kind of just announced a skinnier iPhone 4S, with a slightly larger screen. iOS 6? So what, iPhone 4 and 4S can run it just fine... if you want the...
---
September 12, 2012 11:43 AM
For the iSheep out there, the Official iPhone 5 Commercial! http://youtu.be/u5X5cV-4LRo
---