---
September 25, 2014 1:55 PM
Firebrand Apprenticeship partner TechQuarters won the Small Employer of the Year award in last night's Regional finals of the National Apprenticeship Awards 2014. A leading provider of IT Services and Office 365 migration, TechQuarters have fully embraced Apprenticeships with 5 of their 17 current employees being IT apprentices.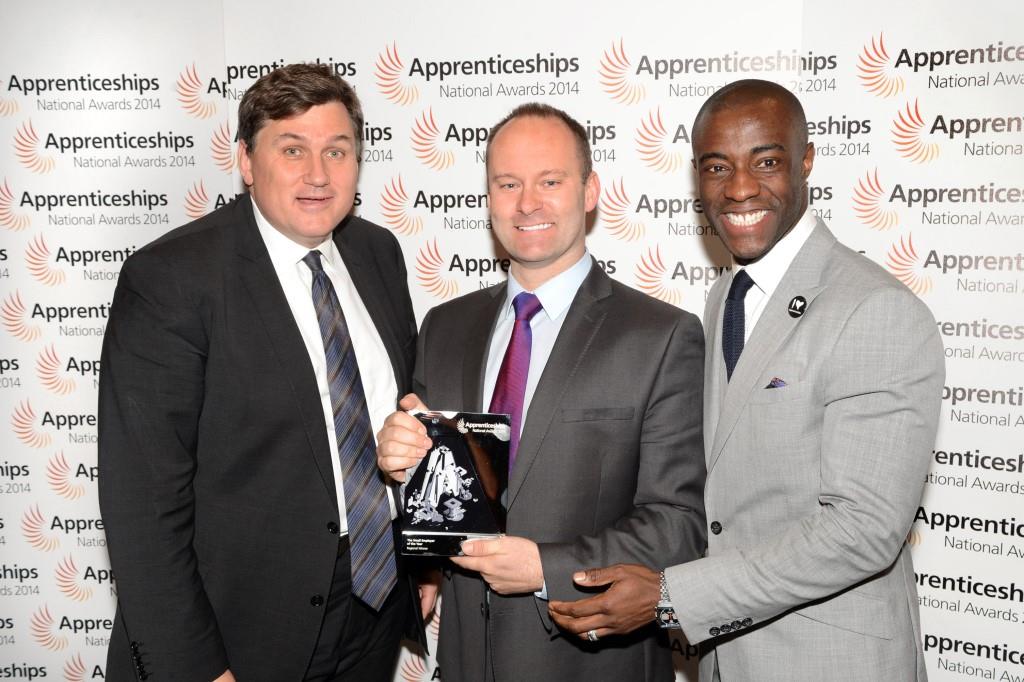 Speaking to Firebrand about what it means to win the award, Chris Dunning, TechQuarters CEO said:
"I'm really pleased we have won this award. We started with our first apprentice four years ago and it has just snowballed since then. It has helped us create a plan for growth whilst giving the apprentices a progression route through the business. This award will only serve to help us attract further apprentice talent and continue our growth."
"Hand on heart, I am sincerely amazed with their professionalism, reliability, responsibility and capabilities that our apprentices possess. It's a great thing, to work with them on a daily basis and see them grow. Not to mention the phenomenal addition they make to the business as a whole."
As the provider of TechQuarters apprentices, Firebrand Co-Founder Stefano Capaldo spoke about the award. He said:
"We are delighted for TechQuarters, and the apprentices they hire. The support they provide their apprentices, and their continued commitment to the programme is worthy of this recognition. As CEO, Chris really understands the value apprentices can bring to the business, especially when you invest in their development. Having already supplied three apprentices to TechQuarters, we are relishing the opportunity to provide more and help grow their business further."
Having won the Regional Finals, TechQuarters will now go on to compete at the National Finals which will be held later this year. If successful, the company will be recognised as the UK's leading Small Employer for Apprenticeships. They will also feature in the prestigious annual Top 100 Apprenticeship Employers list, published later this year in partnership with City & Guilds.
Speaking about Firebrand's IT Apprentices currently employed by TechQuarters, CEO Chris Dunning also said:
"The apprentices add an incredible amount of value to the team, without them, TechQuarters wouldn't be where it is today. Each of our apprentices have said that they are gaining many new skills and confidence in the way they work since starting at TechQuarters, and some are even outperforming other employees."
This award is recognition of TechQuarters' continued contribution, commitment and success through their Apprenticeship program with the support of Firebrand apprentices.
Since launching in 2012, Firebrand has now helped more than 100 young people pursue a career in IT through its Apprenticeship program. 99% of Firebrand Apprentices remain in full time employment upon completion of the one-year programme.
For enquiries about hiring an IT Apprentice to grow your business head to http://www.firebrandtraining.co.uk/apprenticeships
July 31, 2014 10:58 AM
April 1st, 2014, saw the release of SQL Server 2014, Microsoft's cloud first data platform. Latest in a long line of relational database management systems, SQL Server 2014 boasted a range of new and improved features. This included greater performance through In-Memory OLTP,  increased availability and data protection and improved customer value for mission critical applications and hybrid cloud.
Such were the enhancements that Microsoft made significant amendments to the SQL Server certification track.  These changes divert from the transition to Microsoft SQL server 2012 from SQL Server 2008.
For those wondering if you're affected by the changes, the following FAQ's will guide you: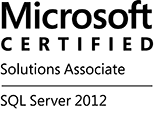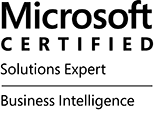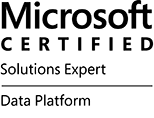 Q. When will the new MCSA: SQL Server 2014 certification launch?
A. At present, Microsoft have no plans to offer a new MCSA certification for SQL server 2014. As a majority of the updates relate to more advanced features of the system, it's the MCSE track that has been affected.
Q. Will the existing MCSA: SQL Server 2012 be affected by these changes?
A. The short answer is no. Those considering, or working towards, the MCSA: SQL Server 2012 need not worry. The certification and its associated exams (70-461, 70-462, 70-463) are unaffected by the launch of the new platform. The MCSA: SQL Server 2012 will remain a prerequisite for the MCSE: Data Platform or MCSE: Business Intelligence certifications.
Q. How does SQL Server 2014 change the MCSE: Business Intelligence & MCSE: Data Platform credentials?
A. In case you missed it, the Microsoft Official Curriculum was already updated in April 2014, shortly after the new platforms launch. Associated SQL server 2014 topics were then integrated into the existing exams for the MCSE: Data Platform (70-464/70-465) and MCSE: Business Intelligence (70-466/70-467).The exam numbers remain unchanged.
Anyone who achieved the SQL MCSE credentials prior to these exam updates will not be tested on new features of SQL Server 2014 until the time of re-certification. By which time we'll probably be working with SQL Sever 2016.
Q. What if I'm already working towards earning an MCSA/MCSE certification. How will updates to the technology affect me?
A. Fear not, Microsoft advise you to continue your path to certification, regardless of the SQL certification level you are pursuing. Anyone working toward the MCSA can continue unaffected. As I mentioned earlier, the MCSA: SQL Server 2012 remains on offer without any alterations.
If you are currently on track to earn either SQL Server related MCSE , all you need do is make a minor course correction (excuse the pun). Ensure you study the correct material by viewing the revised objectives of the associated exams found on the MCSE: Data Platform and MCSE: Business Intelligence pages.
Q. I want to start learning more about updates to SQL Server 2014. Where can I find the latest material?
Head to the Microsoft Virtual Academy where you'll find a series of free training materials created by Microsoft SQL Server experts. Those considering certifying their skills can head to Firebrand's website to find out more information on SQL Server 2014 and the full range of SQL server certifications on offer.
Have an FAQ to add, or just fancy providing some feedback? Feel free to add your comments below.
About the Author
  By Edward Jones
Edward works for Firebrand Training as a Technical Writer within the Marketing department. He spends his days thinking up topics for surveys, articles and concepts for informative infographics.
---
July 21, 2014 10:03 AM
Microsoft
,
Women in Technology

Firebrand apprentice, Kimberley Bolton, is blazing a trail for all young women currently considering a career in IT.  The 19 year old from Maidenhead, made history last week after becoming the first woman to win a Microsoft Apprentice of the Year award. It is an important milestone in an industry where women make up less than 16% of the workforce.
Kimberley was chosen from 1,000s of apprentices on the Microsoft program to win in the'Medium Business Category'. Working as a Junior Support Consultant for Pythagoras, she was nominated by her employers in recognition of her positive attitude and hard work. After winning the award Kimberley said:
"Becoming an IT apprentice is the best thing I've ever done. I've gone from having no confidence and no IT knowledge to winning Microsoft Apprentice of the Year. I've really had to push myself, and now it's all paid off."
Kimberley's achievement is a ray of light in an industry where gender remains a significant and worsening issue.  A recent report by BCS estimates less than 16% of the 1.2 million working in the UK IT industry are women. This number will decline further if the downward trend of female pupils studying ICT at GCSE and A Level continues.
Firebrand Training's UK Managing Director, Emma Seaman said:
"If we are to reverse the downward trend of young women taking an interest in IT then we must break the stereotype that 'IT is for geeks'. Role models like Kimberley play a crucial role in breaking down this misconception and inspiring the future generation of female IT professionals."
Attending the ceremony, Home Secretary, Theresa May shared her opinion on apprenticeships with Firebrand. Here's what she had to say:
"Apprenticeships are incredibly important in helping young adults to develop skills in the workplace. Apprenticeships are hands-on and so much more about understanding what the working environment is all about."
Firebrand has now helped more than 100 young people pursue a career in IT through its Apprenticeship programme.
To enquire about hiring an IT Apprentice or becoming one yourself head to –  http://www.firebrandtraining.co.uk/apprenticeships
About the Author
  By Edward Jones
Edward works for Firebrand Training as a Technical Writer within the Marketing department. He spends his days thinking up topics for surveys, engaging articles and concepts for informative infographics.
---
March 14, 2014 4:07 PM
Our Free Training for Life competition is back! Yet again, one lucky person will win free training for the rest of their lives on our full portfolio of 165+ courses.
The winner will have access to official training for globally recognised organisations including Microsoft, Cisco, EC-Council, (ISC)2 and CompTIA to name but a few. So whether they want to become a certified MCSE managing servers, a CCNP building networks or a Certified Ethical Hacker, its all covered for free.
So how does it work?
Simple, head to the Free Training For Life entry page, complete the form and you will be entered into the competition. Upon successful entry you will be provided with a unique sharing code, spread it anywhere you can think of, and anyone entering using your sharing code will gain you an additional entry. The competition is a lottery, so the more entries you attain, the greater your chance of winning.
Here's 10 simple ideas to help you share the code:
Share it on your Facebook.
Stick it in an email and send it to all your work colleagues.
If you own a blog, write about the competition and add your sharing URL as a link to the competition.
Create a YouTube video explaining why you want to win. Then put the link in the intro section.
Share it on your Twitter.
Share it on LinkedIn with colleagues.
Find a relevant community/group on Google Plus or LinkedIn and tell them about it.
If you really wanted to win, you could sponsor a post on social media!
If you have friends who have blogs, get them to share the competition.
Stick it in your email signature (if you're allowed).
What happened last year?
By the end of the competition last year we received more than 18,000 entries from 24 countries across the globe. Our FTFL winner was Joseph Guthrie, an End-User Support Executive at The Cloud, based in the UK. Joseph has so far attended training to become a Certified Ethical Hacker and is currently in the process of planning a series of Developer based applications.
Are there any rules?
Of course! You can see the Terms and Conditions on the FTFL entry page. The competition will run from today until 23:59 GMT on Sunday 14th September 2014. So what are you waiting for? Get started….
About the Author
  By Edward Jones
Edward works for Firebrand Training as a Technical Writer within the Marketing department. He spends his days thinking up topics for surveys, engaging articles and concepts for informative infographics.
---
February 21, 2014 2:39 PM

Having now covered the MCSE and MCSD certifications, let's take a look at the Microsoft Certified Solutions Associate (MCSA). Prerequisite to the MCSE expert level certifications, the MCSA has been reinvented to replace the Microsoft Certified Systems Administrator certification.
Unlike the previous Microsoft Certified System Administrator cert which focused on a specific job role, the new Microsoft Certified Solutions Associate credential focuses on the holders ability to design and build technology solutions. Holders of the legacy MCSA need not worry about the validity of their certification, Microsoft have publicly  announced that the cert will not expire and continues to demonstrate a users ability to manage the Windows Server 2000 and 2003 operating systems.
On to the new
In total, there are seven MCSA certifications each focusing on the Office Suite, relational database management, server and desktop operation systems. Lets take a closer look:
Windows Server Tracks
MCSA: Windows Server 2008 – this certification validates your ability to work with the operating system at professional level and is perfect for those looking to reinforce their existing experience. The certification is a gateway to the MCSE: Private Cloud only, holders would need to upgrade to the MCSA: Windows Server 2012 certification before widening their horizons with additional MCSE certifications.
MCSA: Windows Server 2012 – qualifying you to work as a network or computer systems administrator or a computer network specialist, this certification shows your ability to operate across multiple solution areas within business. Focused on the primary skills of Windows Server 2012, the certification is a gateway to the MCSE: Desktop Infrastructure, MCSE: Messaging, MCSE: Private Cloud, MCSE: Server Infrastructure, MCSE: Communication, and MCSE: SharePoint certifications.
It's also possible to upgrade to this cert from the legacy MCITP certifications.
Windows Desktop Tracks
MCSA : Windows 7 – thinking about becoming a desktop support technician? This cert shows you have the skills to configure and support a Windows 7 enterprise system.
MCSA : Windows 8 – attaining this certification will qualify you for a position as a computer support specialist, like the above, the certification demonstrates your ability to configure and support a Windows 8 enterprise system. It may be worth delaying your cert, Windows 8.1 has arrived and updates to the official curriculum are expected soon.
SQL Server Tracks
MCSA: SQL server 2008 – prove you have skills to implement and maintain SQL server 2008, as well as BI development and maintenance. This cert leads on to the MCSE: Data Platform or MCSE: Business Intelligence certifications. Attaining this certification prepares you for a career as a database analyst or developer.
Microsoft SQL Server 2012 – much like the Windows 8 track, there is an upgrade round the corner with SQL Server 2014. In the meantime, this cert proves you have the skills to query and administer databases in SQL server 2012, whilst as implementing a data warehouse. This cert is also a gateway to the MCSE: Data Platform or MCSE: Business Intelligence certs.
Office 365 Track
MCSA: Office 365 – want to take advantage of a host of opportunities as a software as a service (SaaS) administrator or cloud applications administrator. This cert proves you can hold these positions with a focus on managing Office 365 products such as SharePoint and Lync. As we are heading to a cloud dominated environment, this cert if a gateway to a long lasting career.
Get Learning
Those looking to start honing their skills to achieve and MCSA should be heading over to the Microsoft Virtual Academy  right now. Get the latest info, delivered by Microsoft professionals on all the aforementioned technologies. Alternatively, head over to the learn platform and access supplementary material for the MCSA tracks to get a taster of the information.
Those considering the training route can check out Firebrand Training. We offer all MCSA certification tracks.
About the Author
  By Edward Jones
Edward works for Firebrand Training as a Technical Writer within the Marketing department. He spends his days thinking up topics for surveys, engaging articles and concepts for informative infographics.
---
February 7, 2014 3:56 PM

This is one for all the developers out there.
Last week we took a look at the MCSE; the history of the certification, the modern learning tracks and some helpful information sources to help you to attain the certification. Today we move on to the Microsoft Certified Solutions Developer track. Following in the footsteps of the MCSE guide, let us first take a brief history lesson.
The MCSD is set to be the replacement to the following certifications:
Microsoft Certified Technology Specialist (MCTS) – this certification validates your knowledge of a specified Microsoft technology. For developers, the MCTS certification focuses on application development through Visual Studio for .NET framework 4. Other tracks include application development for SharePoint and Windows Phone. These certifications are no longer being upgraded, but are still valid.
Microsoft Certified Professional Developer (MCPD) – going into decline, the MCPD was once the most highly regarded track for developers, like the MCSE in days gone by. The certification focuses validating the holders ability to develop applications, with tracks targets at Visual Studio 2010, Windows Phone, SharePoint 2010 and Silverlight.
Both the MCTS and MCPD certifications can still be attained for Visual Studio 2010 until July 2014, at which point they will be retired. You  can keep tabs on the validity of these certifications via Microsoft's scheduled exam retirement page. At which point you will be required to certify on the MCSD.
The Microsoft Certified Solutions Developer (MCSD) is now considered to be the globally recognized standard for developers. Like the revitalized MCSE and MCSA certifications, the MCSD is designed to reflect the holders ability to build solutions across multiple Microsoft technologies, and integrates a cloud focus to reflect the changing environment, this is vastly different from the historic MCTS and MCPD that focused on single technologies.
That's it for this weeks history lesson,  on to the new tracks.
The Microsoft Certified Solutions Developer tracks
MCSD: Windows Store Apps – this certification has two paths dependent on your intentions, either of which will qualify you for a career in web development, software development or as a quality engineer. If you are a .NET developer planning to create Windows 8 apps, follow the C#, otherwise, take the HTML5 track for those planning to create a new website or those with existing web programming skills in JavaScript. It's important to factor in that major upgrades to Windows 8.1 and Visual Studio 2013 are expected in the coming months, which could affect the existing curriculum.
MCSD: Web Applications – earn recognition as an expert in creating modern web apps and services, this certification should qualify you for a career as a web developer or administrator. You will learn programming language, whilst familiarizing yourself with Windows Azure and Web Services. Again you can personalize this cert by swapping out a single exam to focus on C# or HTML5 dependent on your prerequisite skill set.
MCSD: SharePoint Applications – for those working with SharePoint 2013 looking to design and develop applications in collaboration with the platform, this is the certification for you. Earning this certification is for those intent on becoming or are currently in the role of a software or web developer.
MCSD: Application Lifecycle Management – this certification will qualify you for a job as a developer, IT Project Manager or developer. You will gain a full understanding Visual Studio 2012 and prove your knowledge of managing the entire lifecycle of application development.
It's important to note that as part of the new tracks you will be required to maintain your qualification by taking an exam to re-certify every two years. Failure to do so will mean you cease to hold the title of MCSD.
Get Learning
With Firebrand Training you can take all MCSD certification tracks. Get a taster by heading over to the learn platform where you can see our supplementary courseware. All the material is free, and will help you benchmark where you are in the learning process.
As I mentioned before, it's also worth heading over to the Microsoft Virtual Academy  where you can find material for MCSD. Below are 3 websites also work a look.
If you are new to coding then you'll need to work up to the MCSD, start off looking at the MTA developer track where you can gain all the fundamental skills required to begin a career in development.
That's it for the second installment in this three part series. Join me next week for the final installment looking at the MCSA.
About the Author
  By Edward Jones
Edward works for Firebrand Training as a Technical Writer within the Marketing department. He spends his days thinking up topics for surveys, engaging articles and concepts for informative infographics.
---
January 31, 2014 11:52 AM

A quick history lesson for those unfamiliar with the MCSE.
Historically, Microsoft's flagship MCSE track was known as the Microsoft Certified Systems Engineer. At the time it was recognized as the highest level of certification one could achieve for Microsoft operating systems. In 2007, it was exiled and replaced by the new Microsoft Certified Information Technology Professional (MCITP) tracks. Deemed outdated and in need of a fresh start the MCSE was abandoned to the scrap pile of certifications left in Microsoft's wake, doomed to linger in the annals of history. Unexpectedly the acronym did not disappear, the Information Technology sector clung to the MCSE. The certification had history, it was well known to the industry and carried a recognized authority, holders longed for its return and the MCITP failed to gain the traction it deserved.
In 2012, the return of the MCSE was announced, only it came back to use with a new name, the Microsoft Certified Solutions Expert. Microsoft took the certification in a new direction, unlike the tracks of old that focused on specific job roles, the MCSE targets a holders ability to design and build technology solutions, whilst adressing the integration of different technologies, or multiple versions of a single technology.
There's a great video from Microsoft on why they reinvented the MCSE for the cloud, sadly I can't embed it, but you can view it by clicking the below image: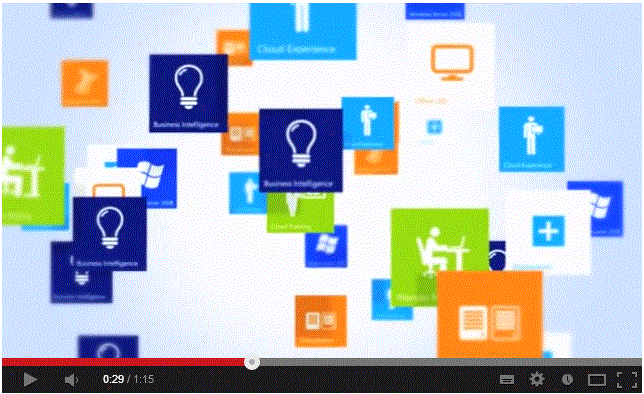 With the history lesson complete, lets take a closer look at those new tracks.
The Microsoft Certified Solutions Expert certifications
There currently exist eight certifications that relate to the new MCSE:
MCSE: Server Infrastructure  – this certification focuses on Windows Server 2012 and the skills required to operate a modern and efficient data center. The track covers systems management, virtualization, identity management, networking and storage. Typical job roles associated with attaining the certification include information security analyst and computer support specialist. Pre-requisite certifications to the Server Infrastructure certification include the MCSA Windows Server 2012, MCSA Windows Server 2008 and a range of soon to be retired MCITP tracks including the Server (MCITP SA) and Enterprise Administrator (MCITP EA) tracks.
MCSE: Desktop Infrastructure – common job roles associated with this certification include desktop support, device support, data and applications manager. The certification develops a skill set focused on application virtualization, remote desktop services and desktop virtualization, whilst demonstrating the holders ability to deploy and manage desktop devices which can be accessed from anywhere.
MCSE: Data Platform – focussed SQL server 2012, attaining this certification demonstrates the holders ability to build and administer enetrprise-scale data solutions both on-premises and in the cloud. With the growing demand for big data and cloud professionals, this certification is a must have for 2014. Associated job roles include database analyst or database engineer.
MCSE: SharePoint – want to qualify as a network or systems analyst? This certification develops the skills required to attain the aforementioned job title with focus on Windows Server 2012, SharePoint Server 2013 and their integration. Learn how to aid a company in the organizing, syncing, collaborating and sharing information whether it be a start-up single site or global multi-site enterprise.
MCSE: Private Cloud – through System Center and Windows Server 2012, organizations can create their own private cloud solution, which is precisely what you will learn on this track. Demonstrate the skills required to implement and manage a private cloud with Microsoft technologies, qualifying you for the role of systems programmer, network manager or server administrator.
MCSE: Business Intelligence – learn knowledge on how to design, build and deploy solutions in SQL Server 2012 which provide your organization with the data required to make better informed business decisions. Become a Reporting Engineer or carve out a career in Business Intelligence.
MCSE: Communication – facilitate your organizations communications through gaining the skills necessary to implement, configure and administer Windows Server 2012 and Lync Server 2013. Typical jobs roles that can be attained on completing this certification include computer and network systems administration.
MCSE: Messaging – with 51% of worldwide mailboxes in the business email and collaboration market serviced by Microsoft Exchange Server, if your looking to become a computer or network systems administrator then the MCSE messaging track is right for you. Learn the skills required to transition your organization to the cloud whilst improving productivity, reducing data loss and boosting security.
Get learning…
So now you know all about the tracks, lets take a look at a few resources that will help you attain the MCSE in all its guises.
Why not take a training course?
Take the official route with a Microsoft Gold Learning partner. Firebrand Training offers the full range accelerated courses helping you to get the MCSE certification faster. In bootcamp format you work through MOC and get hands on with the technology.
Make use of the Microsoft Virtual Academy
The Microsoft Virtual Academy is a fantastic resource that can help you prepare for the full range of MCSE certification tracks, as well as the MCSA and MCSD tracks. There are virtually thousands of hours of dedicated learning materials in videos across the full portfolio of Microsoft Technologies. The content comes from MCT's, so you know its experts that are teaching you.
Test your knowledge
 Taking a practice test will help you access your knowledge in a current area and benchmark whether you are ready to take the exams. There are three  practice test sources I can recommend (endorsed by Microsoft):
So there you have it, a post all about MCSE, check back for the MCSA and MCSD posts.
About the Author
  By Edward Jones
Edward works for Firebrand Training as a Technical Writer within the Marketing department. He spends his days thinking up topics for surveys, engaging articles and concepts for informative infographics. 
---
January 16, 2014 1:58 PM
If you work in IT security, and you're considering improving your existing skill set or career prospects, securing a certification is one of the fastest and most promising paths to take. Industry recognized certifications are a third party endorsement that you have the skills necessary, don't believe me? The following figures might just shift your perspective:
Ninety one per cent of recruiters view certification as a critical part of their hiring criteria. (Microsoft, Microsoft Certification Program Satisfaction Study)
In a survey of 700 IT networking professionals, sixty per cent said certification led to a new job. (Network World and SolarWinds, IT Networking Study).
Online salary database Payscale.com recently reported certain IT certifications can boost your pay twenty seven per cent. ( Monster, Best Certifications for Boosting Your Salary)
When it comes to IT Security, the CISSP certification from (ISC)² is among the most popular pursued by professionals.
Who is the CISSP for?
The certification is recognized globally, attaining it is confirmation that you have paramount knowledge with the field of information security. It was the first of its kind to attainin the ISO standard 17024, after conforming to a range of strict requirements. Holders of the CISSP tend to hold the following job titles/functions:
Security Consultant
Security Manager
IT Director/Manager
Security Auditor
Security Architect
Security Analyst
Security Systems Engineer
Chief Information Security Officer
Director of Security
Network Architect
What does the CISSP exam cover?
It is based on ten domains covering a wide range of carefully selected information security topics which are:
Access Control
Telecommunications and Network Security
Information Security Governance and Risk Management
Software Development Security
Cryptography
Security Architecture and Design
Operations Security
Business Continuity and Disaster Recovery Planning
Legal, Regulations, Investigations and Compliance
Physical (Environmental) Security
More information can be found on the CISSP domains via the official (ISC)2 site.
Resources to help prepare you for the CISSP certification
When taking a professional certification, it is of vital importance that you prepare accordingly:
Get the official material
Don't settle for second best, whilst third party textbooks are often appealing due to a reduced price and "added extras", they are a false economy. Nothing can prepare you better for an examination better than the own vendors common body of knowledge. You can secure the official (ISC)² Guide to the CISSP CBK from their main website in 3 formats.
Take a training course
There are many training providers offering multiple formats, Authorized Partners again should be your trusted route, anything else is likely to be gray material.
Classroom Training – if your company sponsored or require the certification as soon as possible, put your self in a dedicated training environment, surround yourself with like minded individuals and find a qualified instructor to guide you through the official material. Firebrand Training are an official provider of CISSP training,  offering the course in a seven day accelerated format.
Online/eLearning – attend virtual training at lower cost which can be wrapped around your schedule. (ISC)² offer official training live online.
Self study – don't want to spend money on training, or keen to learn at your own pace in your own style? Purchase the official material outlined linked above and work through it in your own time. To maintain motivation, and bounce ideas, try working with a partner.
Test your knowledge
Whether your ready to take the exam, or just trying to gauge your knowledge levels to see if CISSP is right for you, testing your knowledge is an important step. Use the studISCope Self Assessment and Exam Simulator Tool and test your base knowledge level.
Watch a video/webinar
With the advent of YouTube, and the sheer amount of video material made available by vendors and training partners alike. (ISC)² offer a fantastic 11 part CISSP Domain Webcast Series which covers all 10 domains and an overview webcast on how to become a CISSP.
The benefits once you're certified
We've come full circle when looking at the benefits of certification, this time specific to the CISSP. (ISC)² Global Information Security Workforce Study recently found the following:
Almost ninety per cent of hiring managers view security certifications as a vital requirement when selecting candidates.
Sixty per cent of respondents reported a salary increase after attaining their certification.
Hiring managers were more likely to hire a credentialed professional suggesting it reflected quality of work and competence.
The study was summarized fantastically in this recent infographic: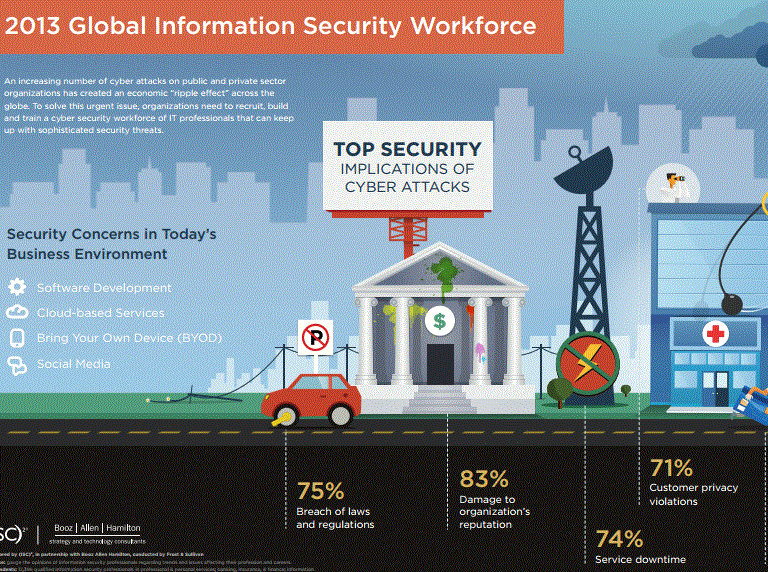 About the Author
  By Edward Jones
Edward works for Firebrand Training heading up community engagement within the Marketing department. He spends his days thinking up topics for surveys, engaging articles and concepts for informative infographics. You can check out a range of his most recent work via the Firebrand Press Page.
---
December 9, 2013 4:47 PM
As eLearning companies continue to charge thousands of dollars for self-study resources, a new survey from Firebrand shows the majority of IT professionals believe classroom training gives students a better chance of preparing for exams.
The recent study received 952 responses, with 87.2% of respondents agreeing classroom training prepares students better for exams. The 87.2% who prefer classroom based training were then asked why they thought self study was worse with 5 options including other. The graph below outlines the results: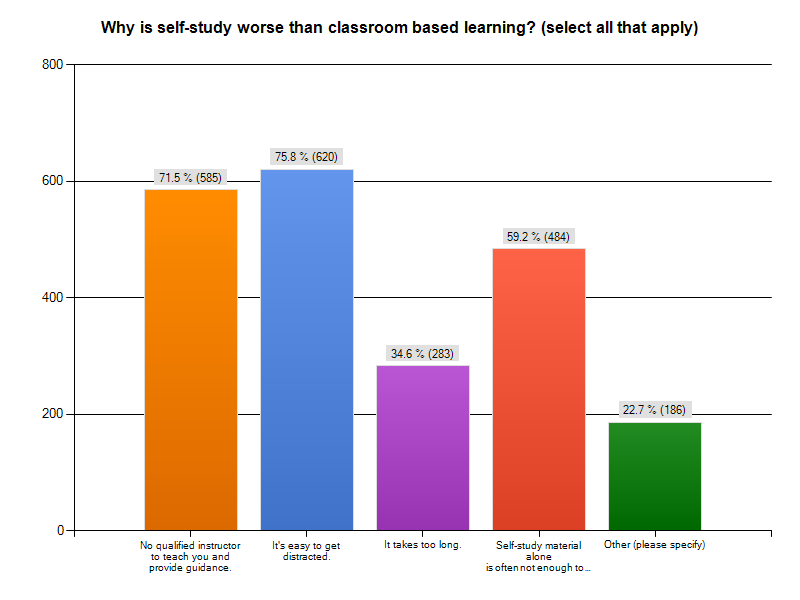 The main reasons for self-study being worse as per the chart were:
71.5% of respondents believe the lack of a qualified instructor negatively impacts training
 75.8% of respondents think it's too easy to be distracted whilst learning
59.2% of respondents are of the opinion self-study material alone is not enough to prepare for professional examinations
When asked about the above figures Robert Chapman, Co-Founder of Firebrand Training responded:
"At Firebrand, we don't believe that self-study alone is a viable method of learning. The compelling results from this survey show we are far from alone in this opinion. Companies should not be charging thousands of pounds for eLearning and self-study resources, while effectively setting up the student for failure."
"While we wouldn't recommend self-study, Firebrand respects each learner's decision to choose their own pathway to certification. In launching the Learn platform, students can experience self-study for free and without risk. Should they be unsuccessful, the student has only given up their time, and not their money."
What is Learn?
Learn is a free self-study platform which has launched with the Project Management Professional (PMP) course, which will enable students to work through:
All the courseware available on Firebrand's accelerated 4-day PMP course
A series of practice exam questions, complete with answers to benchmark knowledge
A range of exercises designed to test real-life problems
Additional resources including books, videos and resource websites.
Over the next few months, Firebrand will be adding to the platform with a series of practice tests and additional resources. By January 2014, students will have everything they need to trial self-studying for the PMP exam.
To try self-studying PMP for free, head to:  http://www.firebrandtraining.co.uk/learn/pmp
About the Author
  By Edward Jones
Edward works for Firebrand Training heading up community engagement within the Marketing department. He spends his days thinking up topics for surveys, engaging articles and concepts for informative infographics. You can check out a range of his most recent work via the Firebrand Press Page.
---
November 13, 2013 3:32 PM
Here at Firebrand, we're conducting a survey to gather your opinions on Classroom based training vs. Self-Study. Complete our ludicrously short two question survey for your chance to win a £50 Amazon voucher or one of fifteen "Failure is not an Option" t-shirts.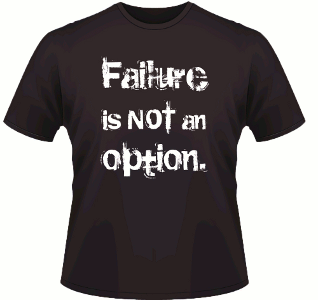 With Christmas round the corner, it's a quick way to tick another item off the list.
Here's how to enter for your chance to win:
Complete the two question survey which on my test run took a whole 36 seconds…
Enter your name and email address on completion of the survey (this is how we will contact the winner).
And you are sorted. The survery will be open till Friday with the winner announced the following week.
Outlined below are the terms and conditions which are also available on the survey page:
The prize draw is open to all respondents that provide their name and email address, and complete the survey before Friday 16 November 2013 at 11:59pm (GMT). The draw will be held by Firebrand Training the week commencing Monday 18 November 2013, and only the winners will be notified via email – by the end of November.
Prizes are as stated and there is no cash alternative. Firebrand training reserve the right to substitute a prize of equivalent or greater value (if this is necessary for any reasons).
Firebrand Training cannot be held responsible for prizes which are lost or delayed.
In all matters Firebrand Training's decisions are final. Entries that do not comply in full with these rules will be disqualified.
Note: The email address entered in this survey will not be shared with any third party.
About the Author
  By Edward Jones
Ed Jones works for Firebrand Training heading up community engagement within the marketing department. Ed spends his days thinking up topics for surveys, article titles and concepts for engaging infographics. You can check out a range of his most recent work via the Firebrand Press Page.
---