Jul 31 2014 10:58AM GMT
April 1st, 2014, saw the release of SQL Server 2014, Microsoft's cloud first data platform. Latest in a long line of relational database management systems, SQL Server 2014 boasted a range of new and improved features. This included greater performance through In-Memory OLTP,  increased availability and data protection and improved customer value for mission critical applications and hybrid cloud.
Such were the enhancements that Microsoft made significant amendments to the SQL Server certification track.  These changes divert from the transition to Microsoft SQL server 2012 from SQL Server 2008.
For those wondering if you're affected by the changes, the following FAQ's will guide you: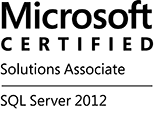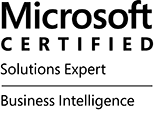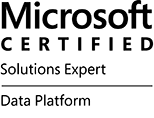 Q. When will the new MCSA: SQL Server 2014 certification launch?
A. At present, Microsoft have no plans to offer a new MCSA certification for SQL server 2014. As a majority of the updates relate to more advanced features of the system, it's the MCSE track that has been affected.
Q. Will the existing MCSA: SQL Server 2012 be affected by these changes?
A. The short answer is no. Those considering, or working towards, the MCSA: SQL Server 2012 need not worry. The certification and its associated exams (70-461, 70-462, 70-463) are unaffected by the launch of the new platform. The MCSA: SQL Server 2012 will remain a prerequisite for the MCSE: Data Platform or MCSE: Business Intelligence certifications.
Q. How does SQL Server 2014 change the MCSE: Business Intelligence & MCSE: Data Platform credentials?
A. In case you missed it, the Microsoft Official Curriculum was already updated in April 2014, shortly after the new platforms launch. Associated SQL server 2014 topics were then integrated into the existing exams for the MCSE: Data Platform (70-464/70-465) and MCSE: Business Intelligence (70-466/70-467).The exam numbers remain unchanged.
Anyone who achieved the SQL MCSE credentials prior to these exam updates will not be tested on new features of SQL Server 2014 until the time of re-certification. By which time we'll probably be working with SQL Sever 2016.
Q. What if I'm already working towards earning an MCSA/MCSE certification. How will updates to the technology affect me?
A. Fear not, Microsoft advise you to continue your path to certification, regardless of the SQL certification level you are pursuing. Anyone working toward the MCSA can continue unaffected. As I mentioned earlier, the MCSA: SQL Server 2012 remains on offer without any alterations.
If you are currently on track to earn either SQL Server related MCSE , all you need do is make a minor course correction (excuse the pun). Ensure you study the correct material by viewing the revised objectives of the associated exams found on the MCSE: Data Platform and MCSE: Business Intelligence pages.
Q. I want to start learning more about updates to SQL Server 2014. Where can I find the latest material?
Head to the Microsoft Virtual Academy where you'll find a series of free training materials created by Microsoft SQL Server experts. Those considering certifying their skills can head to Firebrand's website to find out more information on SQL Server 2014 and the full range of SQL server certifications on offer.
Have an FAQ to add, or just fancy providing some feedback? Feel free to add your comments below.
About the Author
  By Edward Jones
Edward works for Firebrand Training as a Technical Writer within the Marketing department. He spends his days thinking up topics for surveys, articles and concepts for informative infographics.