Feb 1 2013 10:06AM GMT
By Edward Jones
About the Author: Ed Jones works for Firebrand Training as a Content Strategist within the Marketing department. Ed spends his days thinking up topics for surveys, article titles and concepts for engaging infographics. You can check out a range of his most recent work via the Firebrand Press Page.
Welcome to part three of our Microsoft Movie Posters series. Today's iconic poster adaptation is of a slightly darker nature, today we cover demonic possession, rotating head's spewing vomit and the exorcism of demons from ones children. You guessed it…..The Xboxercist! I myself am filled with a sense of dread as I look upon this poster with the eerie green light flooding the street outlining the silhouette of our Reverend.
The Xboxercist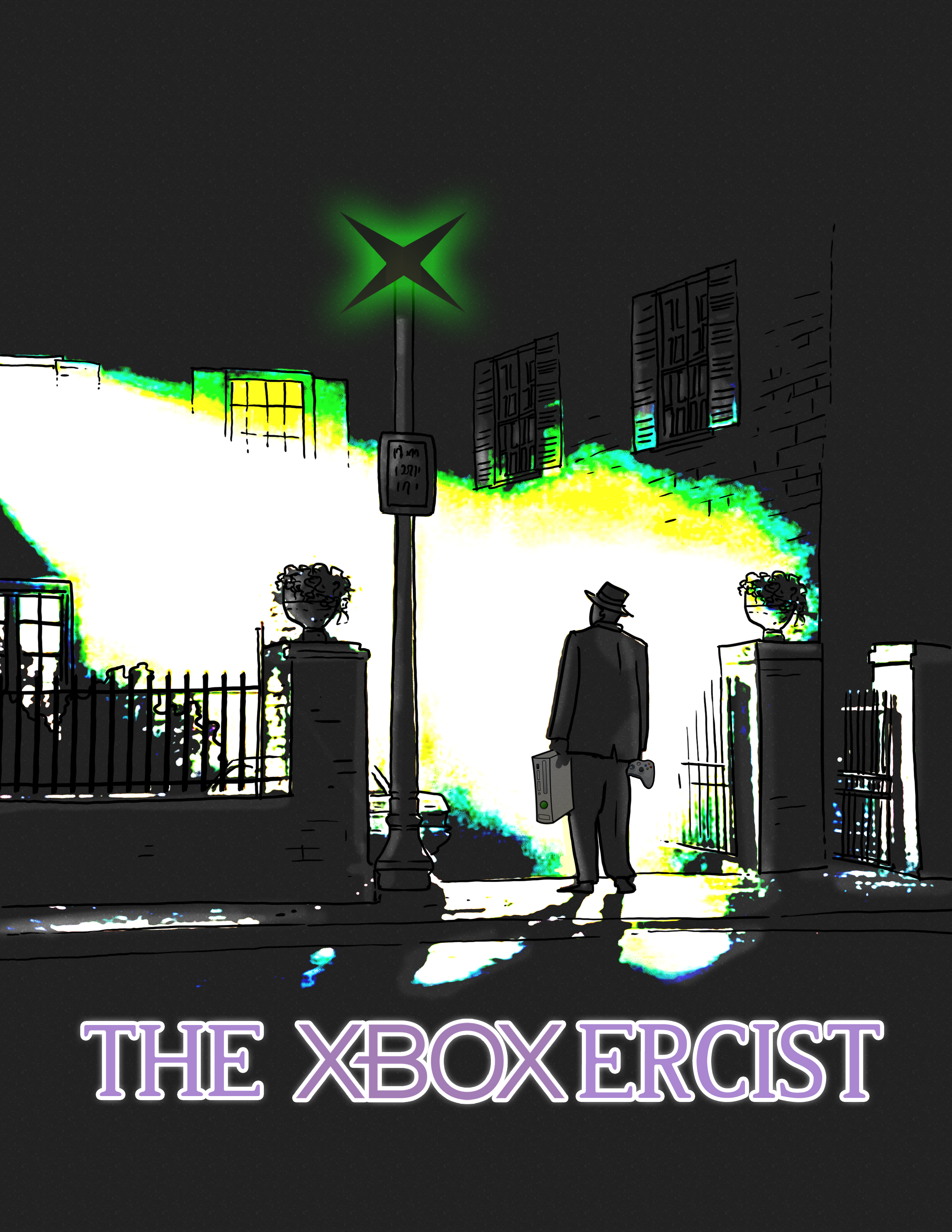 In today's technology centric society it's not hard to imagine requiring the services of a Priest, some Holy Water and the power of God to separate children from their most prized technological possession, such as the Xbox 360. I myself partake in the use of this system and often feel possessed by some unsavoury force as I rain down death and destruction upon my foes in the latest version of "Call of Duty".  I often return to my sense's in haze unaware of the time I have spent on the console, which brings me on to my next point…time. In March 2012, Head of Marketing Strategy for Xbox, Yusuf Mehdi was quoted in the LA Times stating that the average Xbox user spends 84 hours online per month!
But before you raid your closet to unearth that wooden cross or the good book, spare a moment to read "An Education Revolution: Automate and Humanize" by Daniel Burrus, a Technology Futurist. Perhaps their is method in the madness…..perhaps the children aren't possessed but achieving a higher state of focus and learning. Burrus addresses the interesting dynamic that the often complex and engaging nature of today's games teaches children a range of skills. These games require children to memorize elaborate scenarios and develop sophisticated strategies  to complete a range of goals. These games tune the child's focus, putting them in situations where the must prioritise and make complex decisions in pressurised time sensitive situation. They do all of the above whilst plugged into a head set coordinating with team mates half way round the world….when's the last time you multi-tasked like that? I'm struggling to sip my coffee and type!
I digress, check back tomorrow for the fourth and penultimate poster.