Jan 30 2013 9:59AM GMT
By Edward Jones
About the Author: Ed Jones works for Firebrand Training as a Content Strategist within the Marketing department. Ed spends his days thinking up topics for surveys, article titles and concepts for engaging infographics. You can check out a range of his most recent work via the Firebrand Press Page.
Here at Firebrand, we love 2 things – Microsoft Technology and Movies. So on a not so sunny Thursday afternoon back in August, we came up with the idea of trying to merge the 2.
We set forth with grandiose offers of Amazon vouchers and worldwide acclaim (via our blog) for the best movie parody using a Microsoft technology submitted by our readers via Twitter. By Friday afternoon we had an inbox full of fantastic/terrible suggestions from "SharePoint Blank" to "Windows M.E, myself and Irene". Pleased with our responses we doled out the goodies and planned to rest on our laurels for a job well done, that's when someone muttered 3 words that would change my life forever/the next few weeks……"Microsoft Movie Posters".
Our excitement barely contained, we enlisted the services of a designer and poured over the submissions. Finally we selected the top 5 submissions we felt came accompanied by Iconic Movie posters and set to work…..so now the results….
First and possibly my least favourite:
Fantastic 4: Rise of the Silver Server
This parody is based on the awful second version of Fantastic 4 and Microsoft's Windows Server OS. Interestingly enough "Rise of the Silver" is a good link, back in August 2012 Microsoft launched the latest rendition of Windows Server. Dubbed the first "cloud OS", since it's release there has been a positive reaction from the industry. This is very much reflected in our recent survey which suggests 85% of companies plan to integrate Windows Server 2012 into their Network. You can see the infographic in our previous post.
Now without further adiue….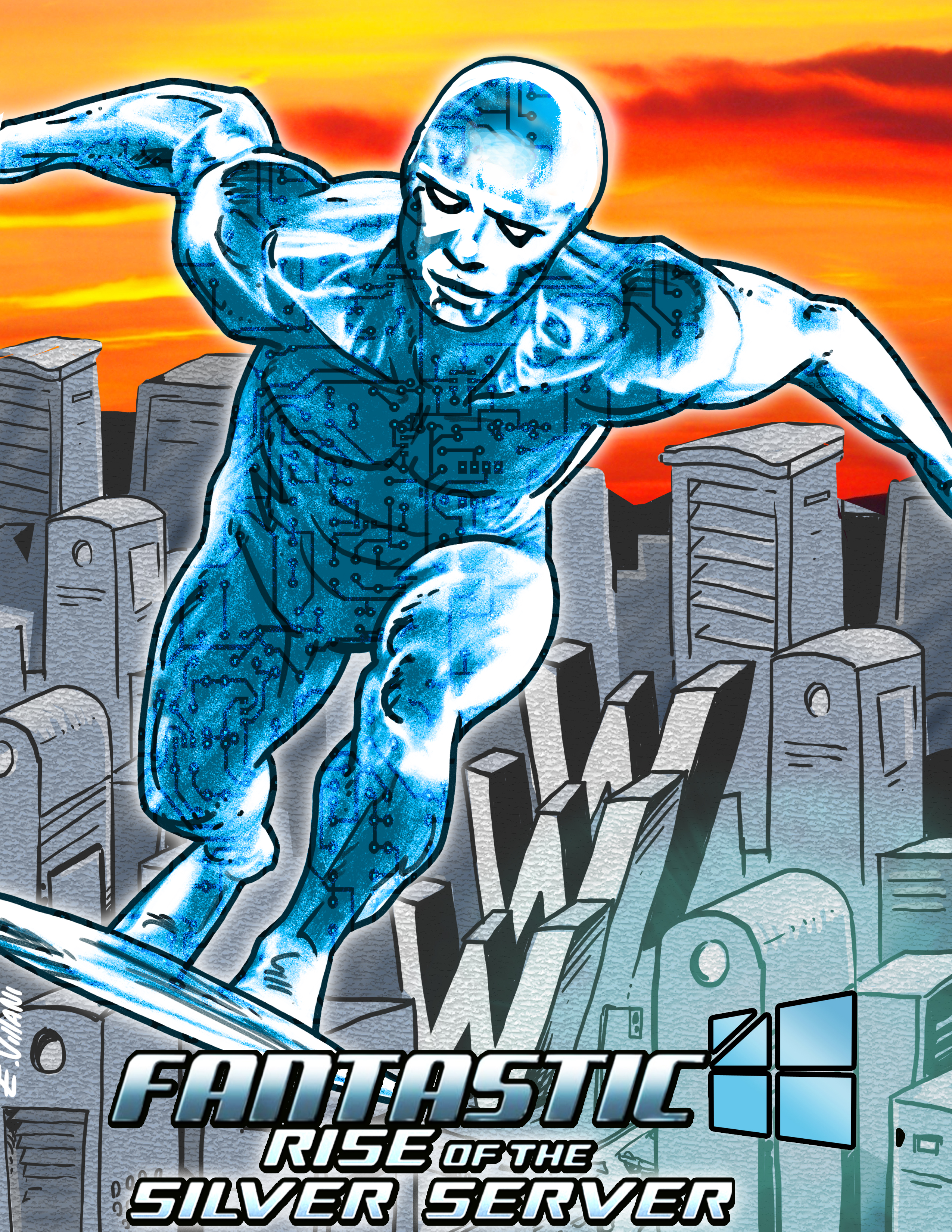 Check back tomorrow for the next instalment…I promise they get better.