Jul 18 2013 3:24PM GMT
  By Edward Jones
Microsoft Genesis
1. In the beginning Bill created MS-DOS. 2  Now MS-DOS was formless and empty, darkness was over the surface of the desktop screen, and the mind of Bill was hovering over the creation of the desktop OS.
3 And Bill said, "Let there be a better OS," and there was . 4 Bill saw that the OS was good, and he separated the good  from the bad. 5 Bill  called the good "Windows 1.0," and the bad he called "Mac 1.0." And there was evening, and there was morning—the first Microsoft Desktop OS.
The Journey
Microsoft have come a long way since they launched Windows 1.0 on November 20, 1985. Over the last 30 years the organisation has grown into a Global leader in creation of Enterprise Technology. Following the recent launches of flagship products SQL Server 2014, Windows Server 2012 R2 and System Center 2012 R2 we decided to pay homage to Microsoft by creating the comprehensive guide to Microsoft's existing portfolio of business and enterprise technology.
We hope you enjoy it, if you wish to see a large version take a trip to the Firebrand site.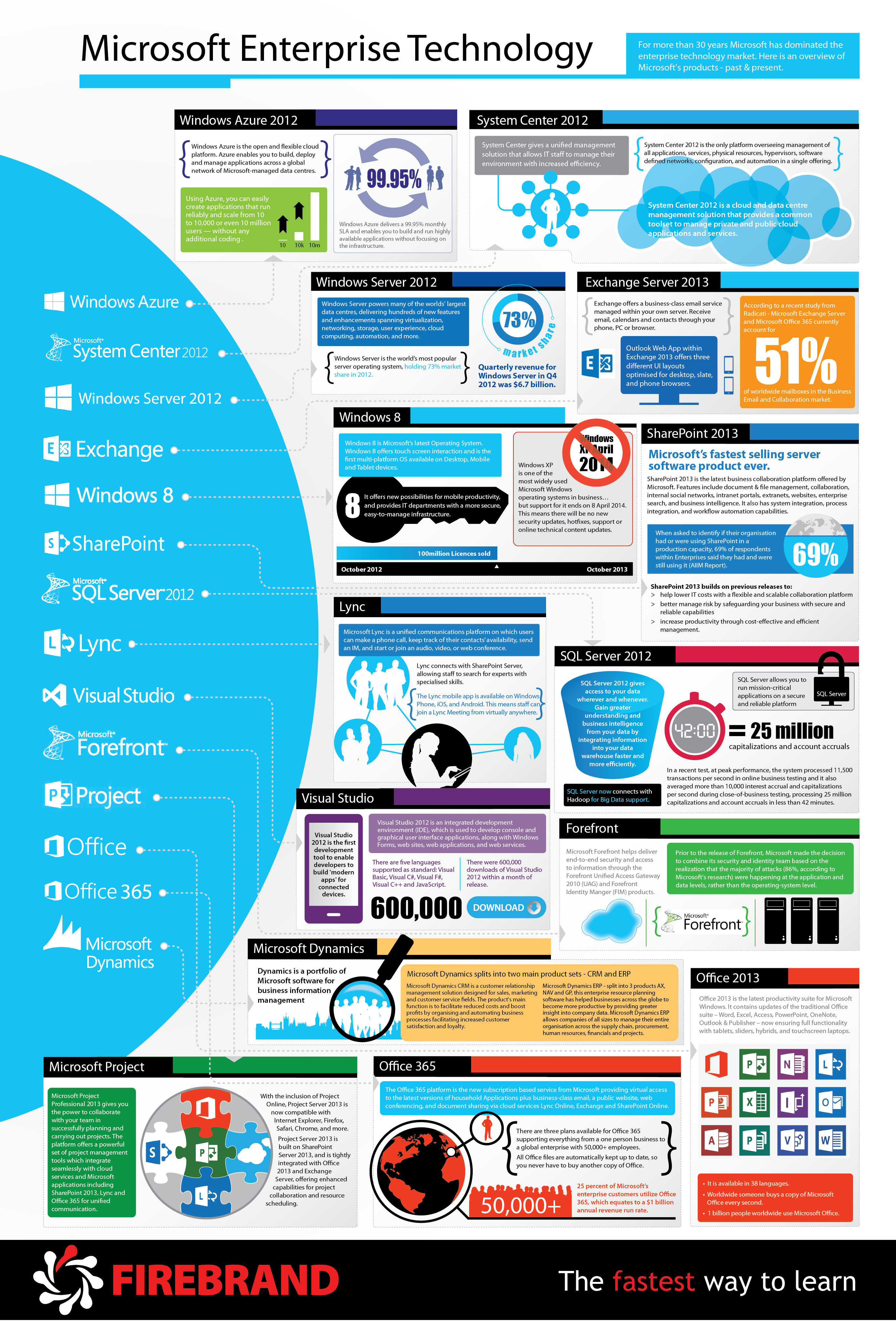 A guide to Microsoft's Enterprise Technology by Firebrand Training
After finishing the graphic, as the title suggests, hopefully you will have a comprehensive understanding of the full range of Microsoft's Enterprise Technology.
About the Author: 
Ed Jones works for Firebrand Training heading up community engagement within the Marketing department. Ed spends his days thinking up topics for surveys, article titles and concepts for engaging infographics. You can check out a range of his most recent work via the Firebrand Press Page.