Dec 7 2012 2:23PM GMT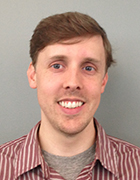 Profile: Ed Burns
Tags:
On the exhibition floor of the mHealth Summit, which wrapped up this week in Washington, DC, there were numerous app developers and device designers offering products promising to connect patients to their doctors, empower individuals to take better care of themselves and in the process lower health care costs. But not everyone was sold on all this mobile technology.
Fred Holston, chief technology officer at Intermountain Healthcare, told me that his organization has been very judicious about the mobile tools it has implemented because in a lot of cases, the value simply isn't there to justify the technology. He pointed out that Intermountain already has computers in every exam room. Therefore, it would be redundant to give nurses and doctors, who already carry much gear around with them, another device.
To this point, Intermountain has focused on using mobile technology to fill gaps. For example, Holston said that until recently ambulances had no electronic record-keeping tools.  He helped implement a mobile system to electronically link ambulance records to the health system's office-based EHR.
"We could have gone wild because everyone has a cool idea of what we should be doing in the space, but we really have been strategic in what we picked," Holston said.
The comments offered an interesting counterpoint to much of the rest of the discussion happening at the conference. Obviously, most conference attendees had a strong interest in mobile technology, particularly the vendors. While it's hard to deny that these devices offer opportunities for doctors to change the way they practice, organizations may need to be circumspect in their implementation.
I hear from a lot of CIOs and other health care executives that installing technology for technology's sake rarely delivers meaningful results, and this applies to mHealth as well. There are so many apps and devices out there all promising to increase efficiency and improve quality. Some of these claims may be sound. But most IT leaders seem to agree that how you use technology is more important than what technology you use.