May 23 2013 2:56PM GMT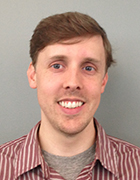 Profile: Ed Burns
Tags:
These days, integrated enterprise EHR systems rule the health IT realm. But the idea of putting in place a sort of API-based platform to run more lightweight applications for specific functions may be gaining ground.
At the MIT CIO Symposium yesterday, Beth Israel Deaconess Medical Center CIO John Halamka discussed how the healthcare system may be close to moving to modular systems or app-based health IT ecosystems, much like how app development fuels the smartphone industry. He said some aspects of stage 2 meaningful use may drive organizations toward this approach, but the formation of accountable care organizations will be the real motivating factor.
"It's a whole different approach when you're paid on outcomes," Halamka said.
Beth Israel is already heading down this road toward app development. Halamka talked about how the health system has started developing its own platform geared toward helping non-clinician caregivers keep loved ones healthy. Why is the health system investing its own resources in the project? Because vendors simply don't offer this kind of functionality. Halamka also pointed out that EHR vendors have been slow to offer integrated care management systems. These are things ACOs need to handle financial risk and keep patients well.
The idea of replacing integrated enterprise EHR systems with lighter app-based platforms isn't new. Harvard School of Medicine and Boston Children's Hospital researchers Isaac Kohane, M.D., and Kenneth Mandl, M.D., have advocated this approach, and won a federal grant to build it. But Halamka's comments are telling because they suggest that it is more than a researcher's dream. It is something that can have real-world applications.
A number of factors will determine whether an app-based approach takes off. For one, Halamka pointed out that most CIOs are so focused right now on the minutia of meaningful use and the ICD-10 transition that they don't have time to think about much else. Going forward it may take a good deal of support from the next round of meaningful use rules and certification standards to make this kind of approach standard beyond the large academic medical centers.
But if it does become more common there could be a big upside. Advocates talk of how individual app developers could find innovative solutions to specific problems and create apps to address them much faster than large EHR vendors could. Moreover, providers would only have to pay for the specific functions their institution needs.
The idea may need some refinement, but Halamka's comments suggest its time may soon come.