Jun 27 2013 11:48AM GMT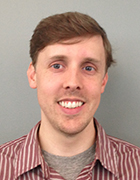 Profile: Ed Burns
Tags:
This will be my last blog for this site. I will soon be transitioning to another corner of the TechTarget universe where analytics is the name of the game. The occasion got me thinking about where the health IT industry is now and where it has the opportunity to go. Even though I will no longer be covering health IT every day, I plan to keep a close eye on the industry. Here are some of the things I hope to see from the future of health IT.
Make EHRs more usable for physicians: We often hear criticism from doctors who say their systems are difficult to use. It seems to me that these voices are frequently drowned out and pushed to the side. Doctors raising these concerns can sometimes be viewed as malcontents or technological luddites. But they have a point. The last time I went for a physical my doctor was prompted by his EHR system to ask me a series of question answerable only by female patients. He became frustrated, as his patient was, and continues to be, a male. These kinds of issues shouldn't still be happening. I don't know if his IT department needs to do a better job of configuring the program or if the vendor needs to make it more user-centric, but something has to change. If we're going to ask doctors to make technology a central part of delivering care, the technology has to be intuitive, easy to use and lead to clear benefits for the doctor and patient.
Focus on security: The 2012 HIMSS Security Survey showed that about three-quarters of organizations conduct formal security risk assessments. That's a solid majority, but considering risk assessments have been a requirement of HIPAA since 2003, a requirement reiterated by the 2009 HITECH Act, why isn't that number 100%? Providers have had plenty of time to get this done. There's simply no excuse. That same survey showed that the overall IT budget devoted to security by average organizations has changed very little since 2008. These statistics echo a lot of what I've heard from chief IT executives, who say security just isn't a very high priority at their organization. With more and more patient information being put in digital forms, threats are growing exponentially. Providers need to understand all the risks to data and take steps to mitigate them. Patients won't trust or accept their physicians' IT systems if they aren't secure.
Don't forget about patients: Over the course of the past year I attended several conferences that delved deeply into issues of data governance, information exchange, federal policy and innovative new technologies. These things are great, but at some conferences I felt the absence of patient voices. Key IT decision makers need to keep in mind that every initiative they launch has implications that reverberate all the way down to the patient. We hear a lot of talk about patient engagement, but it's often talked about in terms of a technology problem. It's not. Technology is the means to the end. Technology can help, but we still need engaged physicians, nurses and front desk staff who know that their chief job is to care for patients and support their efforts to care for themselves. Every IT discussion should start and end with what it means for patients.
I have to say, I'm optimistic on each count. I am by no means the first person to raise these issues. The fact that other people are talking about them indicates that there's a chance for change. The health IT community is a dynamic one and has many great leaders at the policy, organizational and advocacy levels. I'm sure they will lead the industry in the right direction. But it will take a continued focus on these goals to make the future of health IT as bright as it can be.