Jul 8 2014 1:16PM GMT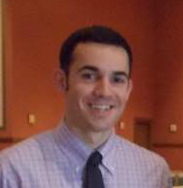 Profile: Alex Delvecchio
Tags:
Federal regulators proposed to extend the meaningful use compliance deadline for providers who may still be working to meet stage 2 regulations in 2015. It turns out some certified EHR systems aren't quite ready yet, either.
Stage 2 of meaningful use requires use of the Consolidated Clinical Document Architecture (C-CDA) to facilitate the electronic exchange of documents between EHRs; something certified EHRs should be equipped to handle in order for providers to receive incentive payments for stage 2. A study published in the Journal of American Medical Informatics Association evaluated C-CDA documents from 21 vendors, 14 of which were certified EHRs, and found 615 errors. Ten of the vendor applications were error-free, while the remaining 11 averaged 71 errors per application. Omitting or misusing medication dose quantity and omitting or misusing a patient's allergic reaction data were two of the most common errors or inconsistencies discovered by the study.
Research on EHR adoption rates, done by data scientists at the University of California Berkeley's School of Information, was recently summarized in an infographic. The data showed the percentage of office-based physicians using any type of EHR rose from 18% in 2001 to 78% in 2013. Four of the five states with the highest level of EHR usage among physicians checked in at over 70%, while the five territories (including Washington, D.C.) at the bottom of the list were still over 50%.
Some EHR systems may not be able to handle the electronic document exchange requirements of meaningful use stage 2, but their other functions can still add up to savings, according to a study published in the American Journal of Managed Care. The main takeaway from the study was that patients treated in hospitals with advanced EHRs cost 9.66% less than patients treated in hospitals that haven't deployed advanced EHRs — an average difference of $731 per patient. The study notes, "The majority of hospitals have yet to reach the stage of implementation where cost savings are possible, since they are not using advanced EHRs," and thus "must anticipate that the financial savings may not exist until advanced, 'meaningful' use is attained."