---
September 13, 2012 12:25 PM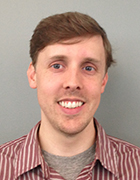 Profile: Ed Burns
FCC
,
MBAN
,
wireless medical devices
The Federal Communication Commission announced this week its rules for the use of wireless spectrum by medical body area network (MBAN) wireless sensors. The success or failure of this initiative could prove – or disprove...
September 12, 2012 2:00 PM
Clinical IT
,
HIT cloud
,
wireless medical devices
For me, today's technical travails started with morning coffee. As in, a piping-hot pint of it dumped on my work laptop keyboard. The nightmare came with the realization that dependency on desktop-based applications almost deep-sixed a high-priority piece of content for SearchHealthIT: a podcast...
---
---
---
---