---
September 18, 2012 12:57 PM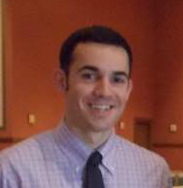 Profile: Alex Delvecchio
Health care applications and vendor organizations
,
hhs
,
social media
,
twitter
Public health officials can observe local health concerns via Twitter thanks to a new, free web-based technology sponsored by the HHS Office of the Assistant Secretary for Preparedness and Response (ASPR). The app, MappyHealth, was the winner among 33 submissions to a developers' contest. This...
---
---
May 23, 2012 1:53 PM
Facebook
,
health care social media
,
HIPAA Compliance
In the week following the debut of publicly traded Facebook stock, some water-cooler-discussion-provoking articles have caught our eye. Of course, for the folks on our team who work remotely, instant messenger serves as the virtual water cooler. Same diff. Check them out:
---
February 1, 2012 2:56 PM
Ahier
,
FItbit
,
HIE
,
HIMSS
,
HIMSS 2012
,
twitter
It's the third time around for SearchHealthIT at the Health Information Management Systems Society annual meeting - HIMSS 2012. Unlike some of our pals in the health IT blogosphere, we can't post our itineraries, because things change up to the last minute as news breaks and plans evolve. But we...
---
---
September 15, 2010 12:15 AM
EDA
,
PDA
,
VoIP
,
VoWLAN
,
Windows Mobile
Today, Motorola Inc. released the MC-75A0-HC, an enterprise digital assistant, or EDA -- basically, its name for its line of ruggedized personal digital assistants (PDAs). The device comes...
---