---
May 13, 2015 3:15 PM

Profile: Shaun Sutner
Big Data
,
Farzad Mostashari
,
Karen DeSalvo
,
open health data
,
Todd Park
It's probably the only major health IT industry event at which you can play mini-golf all day. Welcome to Health Datapalooza 2015. The name of the May 31-June 3 conference pays homage to rock music festival culture, and Health Datapalooza flaunts its...
August 26, 2014 1:15 PM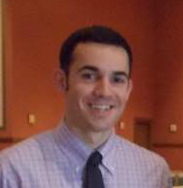 Profile: Alex Delvecchio
Blue Button
,
healthcare.gov
,
Todd Park
U.S. Chief Technology Officer Todd Park is expected to step down by year's end -- according to a report from Fortune.com. Park has served in his position since 2012 when he was appointed by President Barack Obama, replacing Aneesh Chopra....
---