---
November 17, 2017 4:25 PM
telehealth
,
Telemedicine
More senior healthcare executives are planning to grow or expand their telemedicine programs than three years ago, according to a survey by law firm Foley & Lardner. Of the 100 senior healthcare executives surveyed, 76% said their organization currently offers or plans to provide


RSS Feed

Email a friend
October 23, 2017 1:51 PM
telehealth
,
Telemedicine
Almost every state in the United States and the District of Columbia has updated their telehealth laws, not only expanding access to services but also clarifying how those services can be provided,
---
March 23, 2017 2:56 PM
telehealth
,
Telemedicine
The price of telehealth services may only continue to increase in the coming years as healthcare providers and businesses are using online consultations more and more. This has not only increased the demand...
---
February 10, 2017 5:00 PM
ATA
,
Telemedicine
While more than half of the country has enacted telemedicine parity laws, restrictions on the types of telemedicine technology that are covered by health insurance often prevent patients from being able to use remote services, according to the American Telemedicine Association...
---
January 19, 2017 11:09 AM
Telemedicine
Telemedicine has the potential to help  diverse patient groups – from nursing homes to rural communities - get better healthcare; One place where telemedicine  can minimize the disruption to a patient's life is in...
---
---
September 9, 2016 1:16 PM
Telemedicine
Telemedicine can be a viable alternative to in-person visits for children with asthma, according to a new study published in Annals of Allergy, Asthma and Immunology. The study found that telemedicine visits were "noninferior" to in-person visits and children who chose...
---
March 30, 2016 3:58 PM
ATA
,
Telemedicine
,
telemedicine reimbursement
Telemedicine is moving steadily from the margins of healthcare to the mainstream, according to a new industry survey. Nearly two-thirds of the 390 clinicians and healthcare executives who participated in the
---
---
November 24, 2015 1:12 PM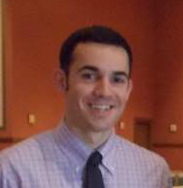 Profile: Alex Delvecchio
Telemedicine
,
telemedicine services
Observers of last week's National Rural Health Day had something extra to celebrate this year, after the U.S. Department of Agriculture (USDA) promised telemedicine grants to 31 states. The USDA committed a total of $23.4 million in telemedicine grants
---