---
July 16, 2014 2:13 PM

Profile: Shaun Sutner
conflicts of interest
,
Open Payments
,
sunshine act
,
Transparency
It's decision time for doctors. At least it is for those docs and teaching hospitals that will dispute or think they may want to dispute public postings of certain payments or items of value given to them by drug manufacturers and makers of medical and biomedical devices as stipulated by the


RSS Feed

Email a friend
June 4, 2013 11:07 AM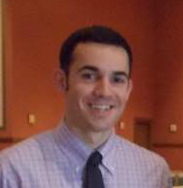 Profile: Alex Delvecchio
data transparency
,
hhs
,
Kathleen Sebelius
,
sunshine act
The Department of Health and Human Services announced the release of new data at the Health Datapalooza conference. The conference...
---