---
January 9, 2015 10:53 AM

Profile: Scott Wallask
EHR adoption
,
Healthcare
,
HIPAA audits
,
Interoperability
,
LOINC
,
Meaningful use
,
patient data
,
PDA
,
Smartphones
As we jump into 2015, health IT professionals are familiar with the road ahead: Meaningful use debates, HIPAA audits, and EHR advances will all make headlines this year. And new technologies like wearable devices will push the boundaries of patient-centered care. With that in mind, I thought it...
March 26, 2013 10:37 AM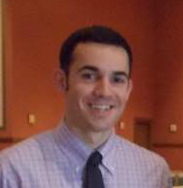 Profile: Alex Delvecchio
FDA
,
medical devices
,
mHealth applications
,
Smartphones
The FDA stated their intent to not regulate the sale of mobile devices during a three-day meeting held last week. Christy Foreman, director of the...
---
June 28, 2011 1:00 PM
health information exchange
,
Health IT
,
Meaningful use
,
meaningful use incentives
,
Smartphones
Health IT doesn't belong in just hospitals and physician practices; there's a place for electronic systems in dental offices, too, according to providers. And dentists should be paying attention to what's going on in those other clinical settings, too, according to Dr. James Fricton, professor...
---
---
---
November 3, 2010 8:44 AM
Bill Gates
,
mHealth
,
mHealth Summit
,
Mobile devices and telehealth
,
Smartphones
Mobile health, or mHealth, currently is the hottest buzzword in health IT in the second half of 2010. It's all about extending the reach of health care providers into areas they can't get to now. In the United States, that means extending videoconferencing to remote communities...
---
October 21, 2010 9:33 AM
mobile health
,
Smartphones
According to a recent survey by the Pew Research Center's Internet & American Life Project, the vast majority of American adults -- 85% -- use a cell phone. But how many of them are using their cell phones to improve their health?
---