---
March 26, 2015 9:32 AM

Profile: Shaun Sutner
CMS
,
halamka
,
meaningful use stage 3
,
ONC
The health IT world reeled when CMS and the Office of the National Coordinator (ONC) for Health IT unleashed more than 700 pages of proposed rulemaking for meaningful use stage 3 for healthcare providers and EHR vendors. Now...
May 20, 2014 2:44 PM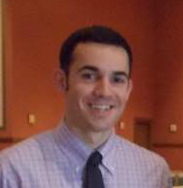 Profile: Alex Delvecchio
EHR certification
,
health IT certification
,
health IT standards
,
ONC
Between the ICD-10 delay and EHR certification becoming an annual process, change has ruled the last few months in health IT. A recent announcement may buck that trend and bring some continuity to the healthcare technology certification process.
---
May 23, 2013 2:56 PM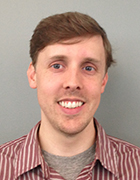 Profile: Ed Burns
EHR
,
halamka
,
Meaningful use
These days, integrated enterprise EHR systems rule the health IT realm. But the idea of putting in place a sort of API-based platform to run more lightweight applications for specific functions may be gaining ground. At the MIT CIO Symposium yesterday, Beth Israel Deaconess Medical Center CIO...
---
---
---
---
---
---
November 23, 2010 12:07 PM
electronic health records
,
medical liability
How will electronic health records change the legal landscape for physicians? Recent studies suggest they will indeed have an effect even if stakeholders are still unsure about how. And with such legal uncertainty, is investing in EHRs worth it? Electronic health records, health information...
---
August 31, 2010 9:44 AM
directed exchange
,
meaningful consent
,
Meaningful use
Stakeholders can add two more phrases -- directed exchange and meaningful consent -- to the health information technology lexicon as they continue to understand the recommendations federal policymakers are considering for the meaningful use rollout. The privacy and security...
---