---
September 10, 2013 2:21 PM
mHealth applications
,
patient engagement
,
social media
A newly released report ranks the patient engagement efforts of 83 hospitals in New York based on to publicly available data on personal health management, patient satisfaction, and social media engagement. With meaningful use stage 2 requiring at least 5% of patients view, download or transmit...
July 18, 2013 10:58 AM
ACA
,
Aetna
,
CarePass
,
Google
,
health insurance
,
health insurance exchange
,
health reform
,
HIPAA
,
HIPAA omnibus rule
,
HIPAA security
,
HIX
,
mHealth
,
NSA
,
phr
,
PHRs and patient engagement
Last month, Aetna Inc. launched CarePass, a smartphone mHealth app that aggregates and dashboards data from many popular personal health and fitness apps such as FitBit, Jawbone, Lose It! and RunKeeper. The insurer's Vice President and CarePass lead Martha Wofford told SearchHealthIT that services...
---
June 27, 2013 11:48 AM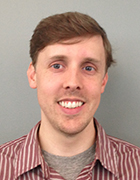 Profile: Ed Burns
EHR usability
,
Health IT
,
HIPAA
,
Meaningful use
,
patient engagement
This will be my last blog for this site. I will soon be transitioning to another corner of the TechTarget universe where analytics is the name of the game. The occasion got me thinking about where the health IT industry is now and where it has the opportunity to go. Even though I will no longer be...
---
June 12, 2013 2:53 PM
HIPAA Compliance
,
malpractice
,
patient engagement
,
patient portal
Never mind the likely HIPAA violations that will occur when physicians and nurses start using their smartphones and iPads to message each other about patients, or worse yet, messaging patients directly  over such non-secure channels: It could also be ratcheting up your malpractice risk.
---
---
---
---
April 9, 2013 11:14 AM
consumer health IT
,
hospital rankings
,
patient engagement
,
social media
Today's consumers often look to the experiences of other consumers to inform their own decisions, a phenomenon which has been expanding into healthcare. One company's recently released patient engagement rankings may supplement social media as a means for patients to choose from which hospital...
---
April 5, 2013 2:14 PM
EHR
,
My HealtheVet
,
PHRs and patient engagement
,
VA
Granting full access to electronic health records has been touted as a straight shot to patient engagement and communication, as required for meaningful use stage 2. But do patients really reap electronic medical records  benefits from complete disclosure of their personal health information? A...
---
November 21, 2012 12:51 PM
e-patient Dave
,
Farzad Mostashari
,
HIE
,
mHealth
,
Regina Holliday
While it would have been fun to post a photo of the Thanksgiving diorama the SearchHealthIT staff built in the lunch room – the Farzad cutout in the pilgrim outfit looked particularly realistic – we'll settle for giving you a few things we're thankful for as we pause for the holiday...
---