---
June 15, 2016 2:44 PM

Profile: Shaun Sutner
EHR safety
,
Joint Commission
,
ONC
,
patient safety
Health IT is so often seen as central to creating efficiencies, maximizing reimbursement and helping spur advances in medical care, that its effect on patient safety is sometimes overlooked. But not by


RSS Feed

Email a friend
April 19, 2016 10:45 AM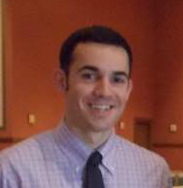 Profile: Alex Delvecchio
health IT tools
,
patient safety
,
purchasing intentions
The use of technology in healthcare is no longer a concern for only the physicians and other staff members responsible for operating the tech. Patients are also preoccupied with the structure of health IT systems and anxious that the negative performance of those systems may interfere with how they...
---
December 19, 2012 2:51 PM
EHR data
,
EHR implementation
,
HIE
,
ONC
,
patient safety
"Many care decisions today are based on data in an EHR or other information  system," according to an ECRI Institute report on patient safety risks, "and incorrect data can result in incorrect treatment, potentially resulting in patient harm." "In addition, as EHR data flows through health...
---
---