---
June 12, 2013 2:53 PM
HIPAA Compliance
,
malpractice
,
patient engagement
,
patient portal
Never mind the likely HIPAA violations that will occur when physicians and nurses start using their smartphones and iPads to message each other about patients, or worse yet, messaging patients directly  over such non-secure channels: It could also be ratcheting up your malpractice risk.


RSS Feed

Email a friend
October 9, 2012 12:04 PM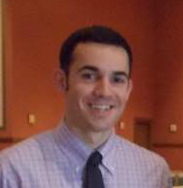 Profile: Alex Delvecchio
EHR
,
EHR billing
,
patient engagement
,
patient portal
,
remote patient monitoring
Access to electronic doctors' notes make patients more likely to take medications appropriately, have a better understanding of their medical issues and feel more in control of their health care, as evidenced by the...
---
---
July 21, 2011 1:09 PM
consumer health IT
,
health IT usability
,
patient portal
As a relatively healthy individual, I have little use for consumer health IT devices or applications. However, when I received an invitation to sign into the patient portal offered by my health care provider -- a system called Patient Gateway -- I was excited to log in and check out my health...
---