---
October 27, 2017 5:01 PM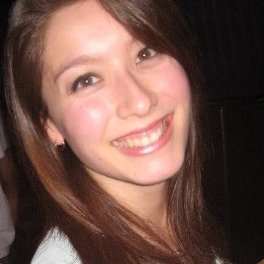 Profile: Kristen Lee
Data access
,
patient engagement
At this year's Connected Health Conference in Boston, one main focus was on the patient experience in healthcare. While all the technology that comes with


RSS Feed

Email a friend
---
---
March 31, 2015 1:26 PM
patient engagement
,
Telemedicine
Many patients acknowledge there is a place for technology in their healthcare, but the majority of them still value face-to-face interaction with their physicians above all else. A 3,000-person survey given to residents of the U.S., U.K. and Germany by Nuance Communications, Inc. provided more...
---
---
October 29, 2013 1:01 PM
EHR
,
EHR implementation
,
HIE
,
patient engagement
With meaningful use stage 2 deadline bearing down on providers, the use of EHRs is changing how patient information is viewed and transferred --  an issue that is explored in detail in a recent ONC study. Nearly one-third of physicians shared patient clinical summaries with other providers in...
---
October 15, 2013 2:19 PM
patient engagement
,
Patient review
,
physician review
Industry-wide opinion about how much, if any, say patients should have in the care process is largely unsettled.  However, according to a recent ZocDoc survey, most physicians are aware of the feedback patients leave in online reviews of their care. The study said
---
September 10, 2013 2:21 PM
mHealth applications
,
patient engagement
,
social media
A newly released report ranks the patient engagement efforts of 83 hospitals in New York based on to publicly available data on personal health management, patient satisfaction, and social media engagement. With meaningful use stage 2 requiring at least 5% of patients view, download or transmit...
---
June 27, 2013 11:48 AM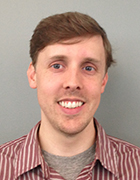 Profile: Ed Burns
EHR usability
,
Health IT
,
HIPAA
,
Meaningful use
,
patient engagement
This will be my last blog for this site. I will soon be transitioning to another corner of the TechTarget universe where analytics is the name of the game. The occasion got me thinking about where the health IT industry is now and where it has the opportunity to go. Even though I will no longer be...
---
June 12, 2013 2:53 PM
HIPAA Compliance
,
malpractice
,
patient engagement
,
patient portal
Never mind the likely HIPAA violations that will occur when physicians and nurses start using their smartphones and iPads to message each other about patients, or worse yet, messaging patients directly  over such non-secure channels: It could also be ratcheting up your malpractice risk.
---