---
March 17, 2015 2:11 PM
device interoperability
,
Interoperability
,
medical devices
,
nurses
,
transcription
Nurses would spend more time at patients' bedsides if they could cut down on how often they have to operate medical devices. That sentiment was shared by 91% of 526 nurses that took part in a survey commissioned by Gary and Mary West Health Institute and conducted online by Harris Poll. More than...
October 22, 2014 1:05 PM
EHR cost
,
EHR implementation
,
ehr purchasing
,
nurses
Nurses -- a group of employees often left out of hospital technology purchasing decisions -- were recently asked for their opinions on the EHRs they work with. Their disapproval was nearly universal. Nearly all of them (98%) said they weren't part of the purchase or configuration processes for...
---
June 25, 2013 12:05 PM
EHR implementation
,
EMR
,
nurses
Nurses at the Massillon, Ohio-based Affinity Medical Center called for the delay of their facility's EMR implementation due to safety concerns. The nurses outlined their concerns in a letter sent to hospital officials, citing a lack of training with the new system and understaffing in the days...
---
September 20, 2012 1:21 PM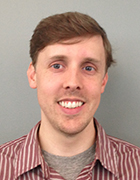 Profile: Ed Burns
EHR implementation
,
nurses
,
physicians
We hear a lot about how physicians are dealing with the transition to electronic health records (EHR) and whether or not EHR implementation supports their ability to deliver care. But could it be that the focus on physicians' use of EHRs overlooks the experience of
---
---