---
August 27, 2013 1:12 PM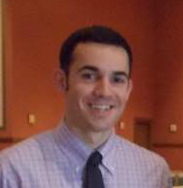 Profile: Alex Delvecchio
HIE
,
NHIN
,
state HIEs
More than 7,000 physicians, 62 hospitals and 350 clinics in Missouri and neighboring states will have access to its newly opened statewide HIE. The announcement, made by the Missouri Health Connection (MHC), details the state's vendor-neutral approach to data exchange, which allows physicians to...
May 21, 2012 2:18 PM
health information exchange
,
National Health Information Network
,
NHIN
,
ONC
Before U.S. physicians can hop on the nationwide health information exchange highway, they need to know the rules of the road. They may have to leave it in park for a while though -- as these rules don't yet exist.
Under the Public Health Service Act...
---
---
---
---
---
August 19, 2010 12:49 PM
health information exchange
,
NHIN
Health IT developers looking to flex their coding muscles in the area of health information exchange are in luck. The next CONNECT Code-A-Thon event -- where developers from around the country are invited to work...
---
---
April 13, 2010 12:28 PM
CCHIT
,
EHR implementation
,
HIMSS Analytics
,
ipad
,
NHIN
,
NHIN Direct
,
phr
As the deadline for achieving meaningful use nears, some electronic health record (EHR) vendors are beginning to guarantee that their products will help providers meet meaningful use criteria.
Sounds good, right? Unfortunately, it means nothing.
---
April 7, 2010 10:07 AM
Crowdsourcing
,
Doug Fridsma
,
EHR
,
EMR
,
Interoperability and health information exchange
,
NHIN
,
NHIN Direct
,
ONC
When Barack Obama moved into the White House, he almost immediately published an open government manifesto, which said that "knowledge is widely dispersed in society, and public officials benefit from having...
---