---
February 17, 2015 2:02 PM
EHR
,
mHealth
,
mHealth applications
,
mobile apps
,
telehealth
There is a distinct gap between how often patients in the United States are able to use digital technology to access their health information compared to how often they wish they could. If the next generation of patients gets its way, the difference between those two values will shrink...
December 10, 2014 3:56 PM
FDA
,
mHealth
,
mHealth applications
Despite PricewaterhouseCoopers predicting mobile healthcare to remain fashionable in 2015, there's measurable hesitance on the parts of both patients and physicians to use mobile technology during the course of care, according to new research. Most clinicians (86%) agree that mobile applications...
---
December 9, 2014 1:44 PM

Profile: Shaun Sutner
Connected Health
,
mHealth
,
telehealth
Connected health is one of the fastest-growing and most fascinating of all the health IT sub-categories, particularly because it has two meanings: it deals both with electronic, usually remote, links between providers and patients, and also with connections between providers. Connected health is...
---
---
July 29, 2014 1:01 PM
mHealth
,
Telemedicine
,
telemedicine services
The Federation of State Medical Boards, a nonprofit organization representing all of the 70 medical and osteopathic boards across U.S. states and territories, released an
---
March 6, 2014 1:56 PM
BYOD
,
HIMSS 2014
,
HIMSS Analytics
,
mHealth
Three research reports confirm that clinician and patient mobility -- and the technology that serves them -- will be a focus of investment for the next several years. According to the 2014 HIMSS Analytics Mobile Survey, more than a third of physicians (36%) use mobile devices to record patient...
---
January 9, 2014 11:55 AM
mHealth
,
quantified self
,
smartwatches
,
Wearable devices
Digital patient self-monitoring in healthcare will continue to rise if developers respond to current demand, particularly from younger patients. More than half of consumers (52%) are interested in buying
---
July 18, 2013 10:58 AM
ACA
,
Aetna
,
CarePass
,
Google
,
health insurance
,
health insurance exchange
,
health reform
,
HIPAA
,
HIPAA omnibus rule
,
HIPAA security
,
HIX
,
mHealth
,
NSA
,
phr
,
PHRs and patient engagement
Last month, Aetna Inc. launched CarePass, a smartphone mHealth app that aggregates and dashboards data from many popular personal health and fitness apps such as FitBit, Jawbone, Lose It! and RunKeeper. The insurer's Vice President and CarePass lead Martha Wofford told SearchHealthIT that services...
---
June 13, 2013 3:34 PM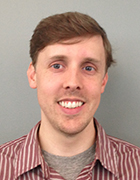 Profile: Ed Burns
FDA
,
mHealth
,
mobile medical apps
,
regulation
The Food and Drug Administration (FDA) created a stir this week when it sent a letter to app developer Biosense Technologies asking the company why it has not sought clearance for its uChek Urine Analyzer app. It...
---
---