---
April 28, 2016 11:22 AM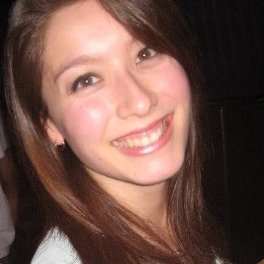 Profile: Kristen Lee
mHealth
,
Mobile application security
,
Mobile applications
Mobile apps in healthcare are here to stay. Indeed, the market for mHealth devices and services market is expected to grow to $50 billion by 2020—up from $14.5 billion in 2014—according to a


RSS Feed

Email a friend
March 8, 2016 3:20 PM
Connected Health
,
HIMSS
,
mHealth
,
remote patient monitoring
,
telehealth
Nearly half of U.S. hospitals are considering expanding the collection of connected health technologies used in their facilities. That notion, and the concept that providers implement healthcare technology to extend patient care outside of their exam rooms, were two of the findings of the 2016...
---
---
December 29, 2015 4:35 PM
health care data breach
,
Healthcare apps
,
mHealth
,
mHealth applications
,
Mobile security
Security uncertainties surrounding mobile devices and applications are a primary reason preventing mobile health (mHealth) from becoming a larger part of patient monitoring. A project funded by the National Science Foundation plans to improve overall mHealth security by assessing the data...
---
November 10, 2015 1:06 PM
Connected Health
,
mHealth
,
mHealth applications
,
quantified self
Getting Americans with smartphones to use mobile applications to monitor their health isn't a difficult accomplishment, as a majority of them have already downloaded one. Getting them to stick with one mHealth app over a long-term period isn't as straightforward because many of them have found...
---
November 4, 2015 4:06 PM
Connected Health
,
mHealth
,
Telemedicine
Joseph Kvedar, M.D., is one of health IT's best-known evangelists for mobile health technologies and is probably the originator of the decade-or-so-old term "connected health," which Kvedar, a dermatologist by training and technologist by inclination,
---
---
---
March 24, 2015 11:15 AM
mHealth
,
mHealth applications
Perhaps in response to users' near-universal satisfaction with health apps, approximately half (46%) of healthcare professionals plan to integrate mobile apps into their practices within the next five years. Currently, only 16% of healthcare professionals use mHealth apps during patient care. All...
---
February 27, 2015 2:03 PM

Profile: Scott Wallask
Barack Obama
,
Data Analytics
,
mHealth
,
mobile health
,
precision medicine
In talking to researchers at pharmaceutical companies and universities, you'll often hear them describe cancer treatment as the prototype for precision medicine because there are so many variations of the illness. Looked at another way, cancer cases offer up a lot of medical data. So it's no...
---