---
February 17, 2016 10:16 AM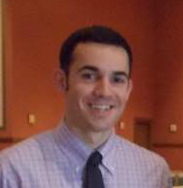 Profile: Alex Delvecchio
Cerner
,
CommonWell Alliance
,
HIE
,
HIMSS
,
Interoperability
,
mckesson
A group created to expand the interoperable exchange of patient data between providers with different EHR systems can now count a few more healthcare organizations as members. Less than two weeks out from its


RSS Feed

Email a friend
June 17, 2015 3:34 PM

Profile: Shaun Sutner
athenahealth
,
Cerner
,
cloud EHR
,
EHR adoption
,
Epic
,
mckesson
,
Practice Fusion
Ryan Howard, the 40-year-old founder and CEO of cloud EHR vendor Practice Fusion Inc.,...
---
March 20, 2013 3:00 PM
Cerner
,
EHR implementation
,
EHR safety
,
EHR usability
,
Epic
,
KLAS
,
mckesson
,
Uncategorized
"As suggested by the new 2014 certification standards, vendors should take more responsibility for both the usability and safety of their products. These responsibilities shouldn't be the sole purview of healthcare organizations and providers like they have been until now." So said one...
---
February 22, 2013 2:25 PM
Cerner
,
EHR vendor
,
HIMSS 2013
,
Interoperability
,
mckesson
Putting two and two together, we're guessing that we're about 10 days away from the announcement of a historic Cerner-McKesson interoperability agreement. Something's afoot
---
February 21, 2013 2:27 PM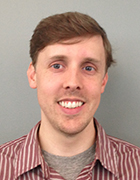 Profile: Ed Burns
Cerner
,
EHR vendor
,
Epic
,
mckesson
,
Meaningful use
,
Vendor selection
The EHR industry could be at a turning point, as a new survey from Black Book Rankings indicates that many current users are unhappy with their systems and are considering swapping vendors. Where the industry goes from there is anyone's guess, but it could have long-lasting implications for the EHR...
---
---