---
January 25, 2013 2:15 PM
AAMI
,
device interoperability
,
FDA
,
Interoperability
,
medical device security
In their report "Medical Device Interoperability: A Safer Path Forward," the Association for the Advancement of Medical Instrumentation (AAMI) and U.S. Food and Drug Administration (FDA) garner information from the 2012 AAMI and FDA Interoperability Summit to address safety issues in connecting...
January 10, 2013 5:00 PM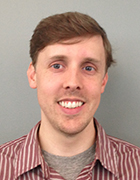 Profile: Ed Burns
EHR
,
EHR usability
,
health care costs
,
Interoperability
,
Meaningful use
Electronic health records deliver disappointing returns on investment, according to a new study published in the journal Health Affairs. The reasons why the technology has failed to make a meaningful impact on health care costs...
---
August 14, 2012 1:14 PM
Interoperability
,
Interoperability and health information exchange
Give the ONC some credit. At a toxic political time for health care and presidential candidates, the national HIT powers that be are using what capital they can to keep things moving - for the benefit of patients. Tomorrow at 4 p.m. eastern time, the Standards &  Interoperability Framework...
---
---
---
---
---
August 16, 2011 11:38 AM
EHR
,
electronic health records
,
Interoperability
In terms of coordination of care and health information exchange, the treatment of substance use disorders (SUD) are not on the same level as mainstream health care. However, the development of harmonized electronic health record (EHR) systems could help level SUD coordination, according to a
---
---