---
June 16, 2015 11:14 AM
AMIA
,
Cerner
,
EHR
,
Interoperability
,
Neal Patterson
Neal Patterson, CEO of EHR vendor Cerner Corp. -- a founding member of CommonWell Health Alliance -- has a personal reason to pull for CommonWell to realize its goal of greater health IT interoperability. Patterson's wife, Jeanne, has been a breast cancer patient for eight years and keeps paper...
June 9, 2015 11:05 AM
cloud EHR
,
EHR implementation
,
EHR security
,
Interoperability
Significantly fewer physicians that deploy cloud-based EHR systems in solo or small medical practices are worried about their system's security than their counterparts that use server-based EHRs. More than 80% of users of server-based systems are fearful their system or hosted files may be...
---
May 29, 2015 4:28 PM
clinical trials
,
EHR
,
Interoperability
,
precision medicine
We write a lot about interoperability of EHRs in SearchHealthIT's stories and blogs because the topic is rife with obstacles for the healthcare industry to overcome. Yet the ability to share a patient's electronic medical record across various hospitals and health systems improves clinical...
---
April 29, 2015 4:10 PM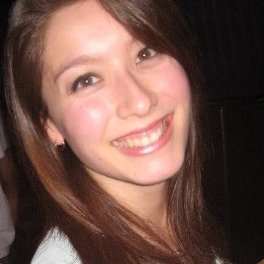 Profile: Kristen Lee
chronic diseases
,
healthcare CIOs
,
Interoperability
,
remote patient monitoring
Remote patient monitoring (RPM) is a viable solution to a costly and prevalent problem around the world: chronic diseases. Healthcare CIOs have a vital role to play in making RPM happen, Zafar Chaudry,...
---
---
March 17, 2015 2:11 PM
device interoperability
,
Interoperability
,
medical devices
,
nurses
,
transcription
Nurses would spend more time at patients' bedsides if they could cut down on how often they have to operate medical devices. That sentiment was shared by 91% of 526 nurses that took part in a survey commissioned by Gary and Mary West Health Institute and conducted online by Harris Poll. More than...
---
March 5, 2015 10:39 AM
EHRs
,
Interoperability
,
Meaningful use
Meaningful use has overall been a positive force for digitizing U.S. healthcare, but the EHR incentive program and its federal overseers still must overcome major problems if the promise of health IT is to be fulfilled. That's the core message embodied in a succinct Brookings
---
February 4, 2015 5:20 PM
DeSalvo
,
Interoperability
,
ONC
At 13 pages, it reads a lot longer. Even officials of the Office of the National Coordinator (ONC) of Health IT at their annual meeting in Washington, D.C., earlier this week sometimes sheepishly acknowledged that their new "
---
January 9, 2015 10:53 AM
EHR adoption
,
Healthcare
,
HIPAA audits
,
Interoperability
,
LOINC
,
Meaningful use
,
patient data
,
PDA
,
Smartphones
As we jump into 2015, health IT professionals are familiar with the road ahead: Meaningful use debates, HIPAA audits, and EHR advances will all make headlines this year. And new technologies like wearable devices will push the boundaries of patient-centered care. With that in mind, I thought it...
---
---